Thanks for the info.. They refunded me all my shipping and cost of the LEDs, but yet they said just to keep the LEDs. How big are the load resistors in size? I think i am going to try this.
---
2006 Jeep Commander Limited 4.7L QD II.....[I]4in Super lift Supension lift, AEM Brute Force CAI, Defender Roof Rack, 285 70R17 ProComp Xtreme Mud Terrain II tires, Mickey Thompson Classic II wheels, Rear grab handles, polished throttle body, RCV performance CV Axles, 4X Guard belly guard, front guard, jeepinbyals upper control arms, borla cat back exhaust and LED off road bar 40" and dully D2's.

To view links or images in signatures your post count must be 10 or greater. You currently have 0 posts.

Member
Join Date: Dec 2012
Posts: 36
50ohm should work just fine for the tails/turns (that is what I am using, with no problems), and 25ohm for the side marker light (*if it even blinks... I didnt replace that one yet. I'm going to need some more time to get all the way in there and do everything I want to do all at once...The turn signals were my priority anyways).

The links I posted earlier in this thread should help out! Good luck to all!
---
2006 Jeep Commander Limited
Would you imagine a 20 watt resistor to work as well?

But I doubt the side marker would need one unless it would glow due to power constantly going to it. It should flash just fine as I can't imagine that bulb being monitored by the system. As you know mine isn't wiring due to the cut wire, but the turn signal still works fine.

Edit: Their 20 watt CLS (circuit load system) is actually just a box that houses two small filament bulbs to create additional load. They are also replaceable to 35W, but the 20W worked fine for me. Also, side marker needed no resistor from what I could tell, however it did start to glow momentarily when there was no bulb present in the turn signal after I tried the hazards. It turned off about a minute later.
---
Last edited by Nitemare3219; 01-16-2013 at

07:30 PM

.
Got my Tritons and flank LEDs today. They left out my 4 pairs of 12" extension cables so it's a bit of an unfinished job at the moment, but I'll be fixing that soon. They work and look great, and let me tell you, they are BRIGHT! The build quality is quite good, though the wiring could be beefier and a bit more secure feeling for a $100 system. Install was a little tricky, but actually quite easy once I had an idea of how it all was put together. Just pay attention to all the instructions and use your brain a little!


---
Last edited by Nitemare3219; 01-16-2013 at

07:01 PM

.
Member
Join Date: Dec 2012
Posts: 36
How easy was it to acccess the front marker lights? The turn signals are a pain as it is...

Any tips?

This way's later on I wont have to remove the assembly again...
---
2006 Jeep Commander Limited
The left side was harder for me than the right. I used small pliers for both sides to grip the tabs. Reach through the wheel well door and look through the top of the engine bay. You'll barely be able to see the tabs which you can grip on to but its enough to work with. Both unlock with a quarter turn to the left and lock with a quarter turn to the right, just like the turn signals. It can especially be a pain if your wires are short like mine were.
---
Last edited by Nitemare3219; 01-18-2013 at

10:08 PM

.
A few pictures of the final install.
(parking light only, not at full brightness)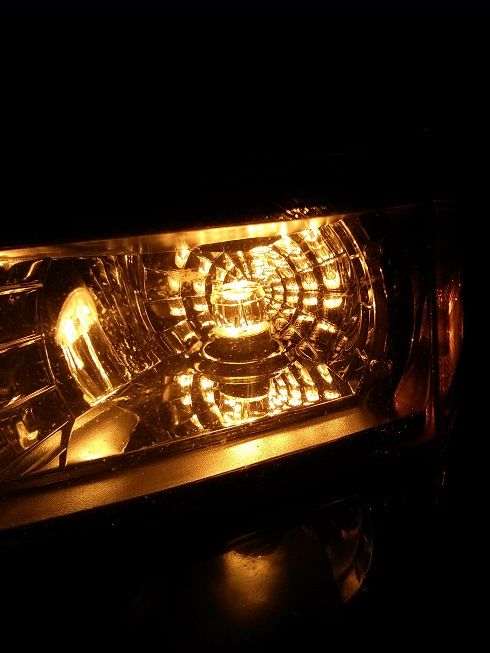 (flanked side marker)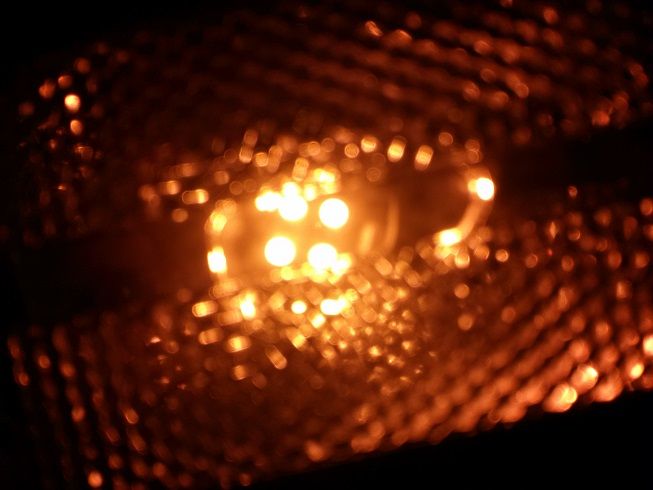 The setup is relatively simple. A socket adapter plugs into the original turn signal plug, which then runs into the CLS box for additional load to prevent hyper flash. From there, power goes to the LED. For some reason, one of the lights wasn't working with parking lights again, and from what I discovered, one of the extension cables I have is to blame. I removed two from one side for simplicity sake and it's working great again. The connections all have dielectric grease and heat shrink or electrical tape on them, so hopefully they will last. The CLS boxes are adhered to a frame piece in the engine bay using 3M auto adhesive tape.
Senior Member
Join Date: Apr 2014
Posts: 1,350
Quote:
You got it!
First:
http://www.superbrightleds.com/pdfs/...istor_info.pdf
Second:
http://www.superbrightleds.com/morei...r-kit/190/831/
The can bus/computer of the vehicle doesn't matter because once the resistors are attached (as described in the instructions) the LED's act JUST like a typical filament-incandescent bulb (because they draw relatively the same power as a standard bulb) and thus the truck doesn't know the difference. My read LED's work perfectly ALL the time.
My front ones are on the bench with the whole assembly right now pending angel eye insertions. But worked FINE. Lights on or off.
I hope this helps!
I realize this is a year plus old post, but thank you! You have convinced me that LED corner lights are a go (and thus smoked lenses will work out as well)
Ill make a post once i get around to install.
Currently Active Users Viewing This Thread: 1

(0 members and 1 guests)
Posting Rules

You may not post new threads

You may not post replies

You may not post attachments

You may not edit your posts

---

HTML code is Off

---