Junior Member
Join Date: Dec 2005
Posts: 19
2006 Jeep Commander Ignition Switch Replacement with Pictures
---
For a while now the light on the Jeep's gauge will all light up. This happens randomly. I researched it and it seems like a lot of owners have the same issue and stems from a bad ignition switch. I searched the internet and found a step-by-step procedure for a Grand Cherokee but not a commander. Below are the steps I took to replace the ignition switch. I bought a new switch from Autozone for about $20.
You need to snap open the lower dash cover (it hinges down). Then pop out the trim around the ignition. The remove the two torx screws. Push the unit back. The hard part is getting it out of the tight spot. Try to orient the unit as shown below and it will come right out. Use the same position to put it back in place once you replace the switch.
Note the red locking tab before you pull the wire out of the old switch. Also to remove the old switch you must press on the two locking tabs on the base of the switch.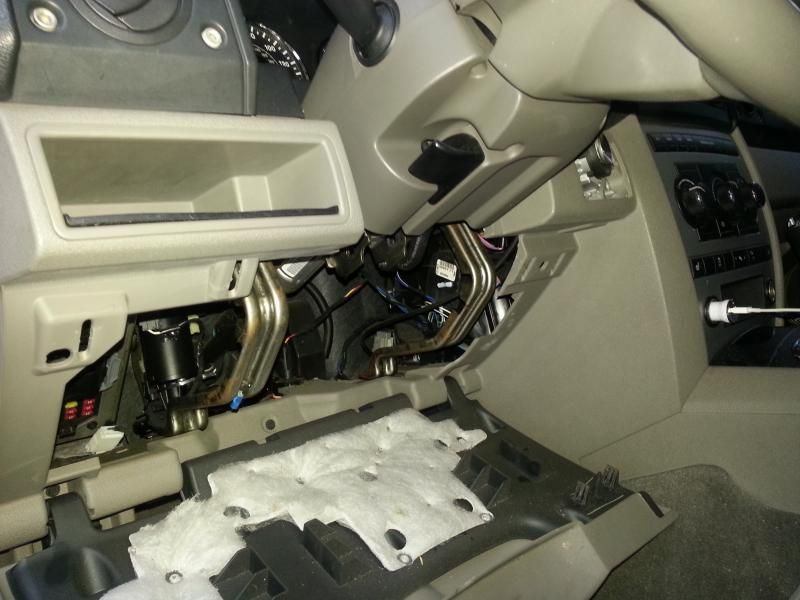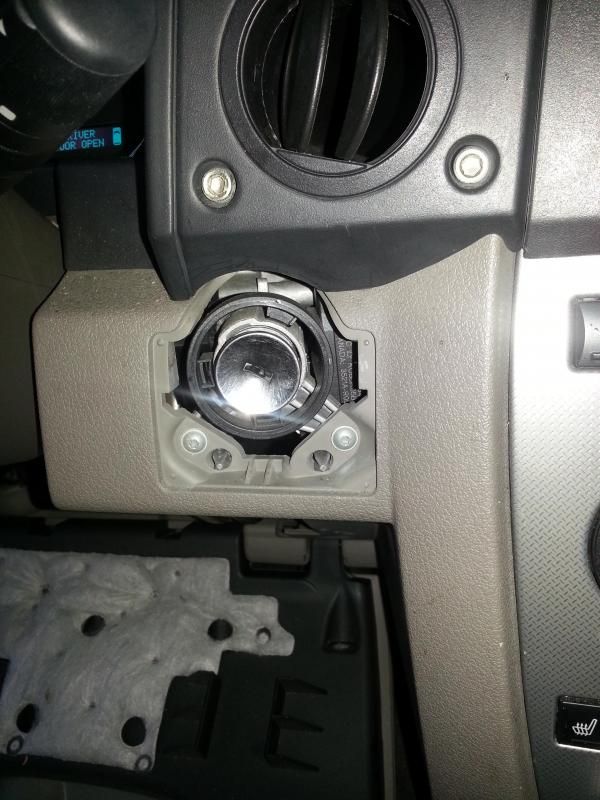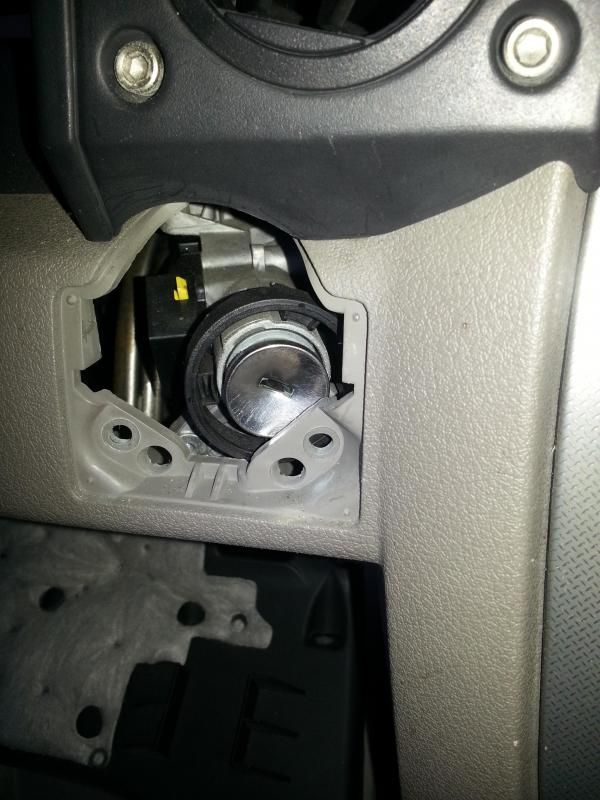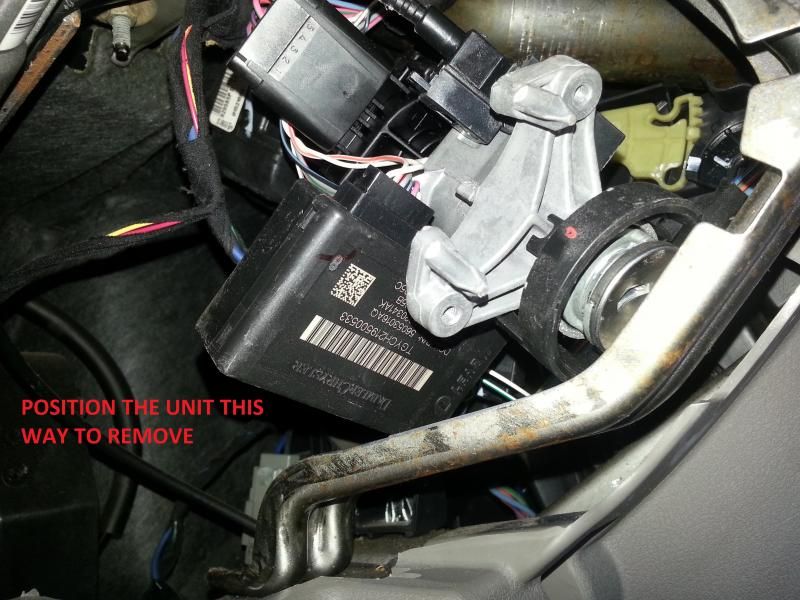 Senior Member
Join Date: May 2006
Location: Orlando, FL
Posts: 1,238
Great info thanks. This should be made a sticky.
---
2006 Steel Blue 5.7L HEMI Limited 4x4 Build Date: June 9, 2006 Hour 14
Interior: Dark Slate/Light Graystone with Saddle Brown Leather Seats
Quadra-Drive II, NAV, DVD, Trailer Tow Group IV, Off-Road Group II, Remote Start, UConnect, Rear Backup Camera, Chrome Wheels,
Magnaflow cat-back exhaust, Daytime Running Lights enabled, 2" Rough Country Lift with 265/70R17 Goodyear Wrangler AT/S
Junior Member
Join Date: Oct 2011
Posts: 13
My question is -- did this solve the problem with your instrument cluster? I too have read that this is often the problem, but not always. It could be the multifunction stalk, or something else. I will probably try this to solve my problem, just wondering if this is always or sometimes the problem. Thanks for the write up.
Junior Member
Join Date: May 2009
Posts: 14
On fourth starter, still slow to crank
---
On my fourth starter. Last one was replaced along with melted and burned wiring harness. I have noticed that in all four times the starter was replaced, the frequency at which the slow to crank issue would happened was more frequent. Does anyone think it's my ignition switch? It's always the same; I turn key to start, hear one click, five second delay and then the starter cranks and engine starts.
Sounds to me to be deeper than an ignition switch. Something is killing your starters. I've never heard of a bad ignition switch ruining the starter.
---

To view links or images in signatures your post count must be 10 or greater. You currently have 0 posts.

2006 3.7l Silver black and crome Sport W QT1
K&N cai. Aridium 1X plugs. 1.5" Spider Trax...
Tinted windows gone. Got ticketed for 137.50!! Full Synthetic motor oil and many more mods...
Currently Active Users Viewing This Thread: 1

(0 members and 1 guests)
Posting Rules

You may not post new threads

You may not post replies

You may not post attachments

You may not edit your posts

---

HTML code is Off

---