Moderator
Join Date: Jul 2010
Posts: 127
9 of the Most Fun Cars to Drive for Under $10K
---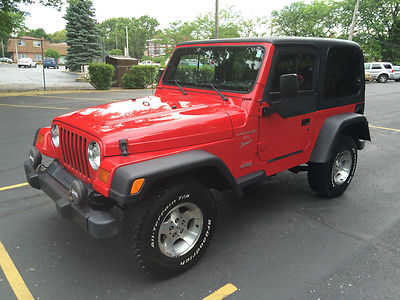 Quote:
Buying an affordable car doesn't mean you have to give up fun Everyone could use a little more fun in their lives, so why not start with your car? There are plenty of excellent choices out there, but what if you've only got $10,000 to spend? Whether you're looking for something to spice up your daily commute or add something special to your fleet for Sunday drives, here are nine cars to consider that add a dose of fun to your daily drive.
Read more about the
9 of the Most Fun Cars to Drive for Under $10K
Fun to Drive until you have to repair an old car again and again. If you fix cars yourself, and enjoy doing it, that makes an old fun to drive hobby car viable for most folks.

I sold a '95 Jeep Cherokee w/ 325k miles on it. The guy that bought it, I told him I hadn't had the rear drums off in a while, so I suspected he might have to replace the rear shoes to pass inspections. When he brought me back the license plates, he told me that it only cost him $300 to have new shoes and drums installed. I didn't have the heart to tell him, if you bring a car to a mechanic to replace brake shoes and drums, you have no business buying a 20 yr old car w/ 325k miles on it. Sure enough, 6 months later I see an ad, he was selling it because the headgasket blew and the repair would cost more than he paid me for the car. It was an old Cam in Block motor, a headgasket is an easy job to DIY, but I guessed he figured he wouldn't have to repair a 20yr old car w/ 325k miles on it.

The Jeep Wrangler has a Solid Front Axle. The biggest reason why Jeep's (other than the Wrangler) don't have solid front axles anymore, at the expense of reduced off-road ability, is because gas and go drivers kept buying Jeeps and then complaining and bring lawsuits when their solid front axles would shimmy, and they would balk at the high expenses of the Dealerships repairing them, and many of the bad dealerships requiring several expensive visits before they get it right.

I'm NOT poo-pooing the idea of buying an old Jeep Wrangler to have something to fun to drive around. I'm just warning people, if you're the type that doesn't notice problems in a vehicle until it becomes a huge problem, doesn't fix them yourself, don't inspect and correct problems on vehicles yourself, can't do big suspension jobs on a vehicle yourself, and usually just go to the Dealership and bend over when the vehicle needs fixed, you'll regret buying an old Wrangler.
---
To view links or images in signatures your post count must be 10 or greater. You currently have 0 posts.
Currently Active Users Viewing This Thread: 1

(0 members and 1 guests)
Posting Rules

You may not post new threads

You may not post replies

You may not post attachments

You may not edit your posts

---

HTML code is Off

---