Superacerc's Garage
---
The mostly basic commander as I have it now. It does already have a 2.5 lift.
These are the Hankook Dynapro M/T's 265/70/17R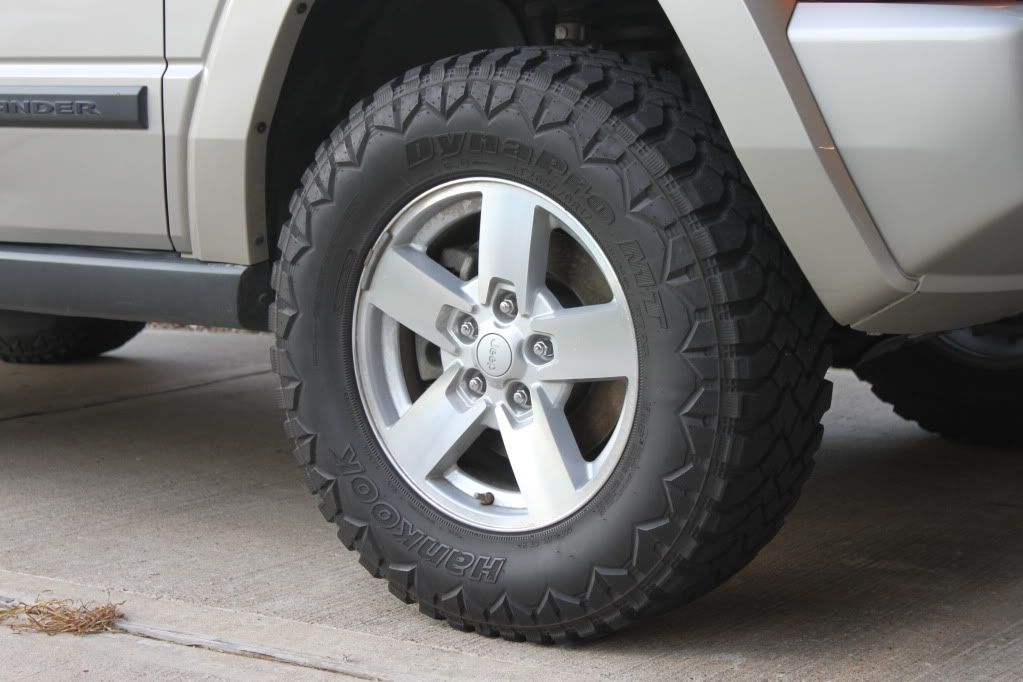 Those are the tow hooks. Cost me a solid 29 dollars from auto zone! I didn't feel like paying mopar another 100 dollars for the mounts. I do plan on removing the bumper and straigtening out the cut out areas but it was late when i put them on and the mosquitos started to feast!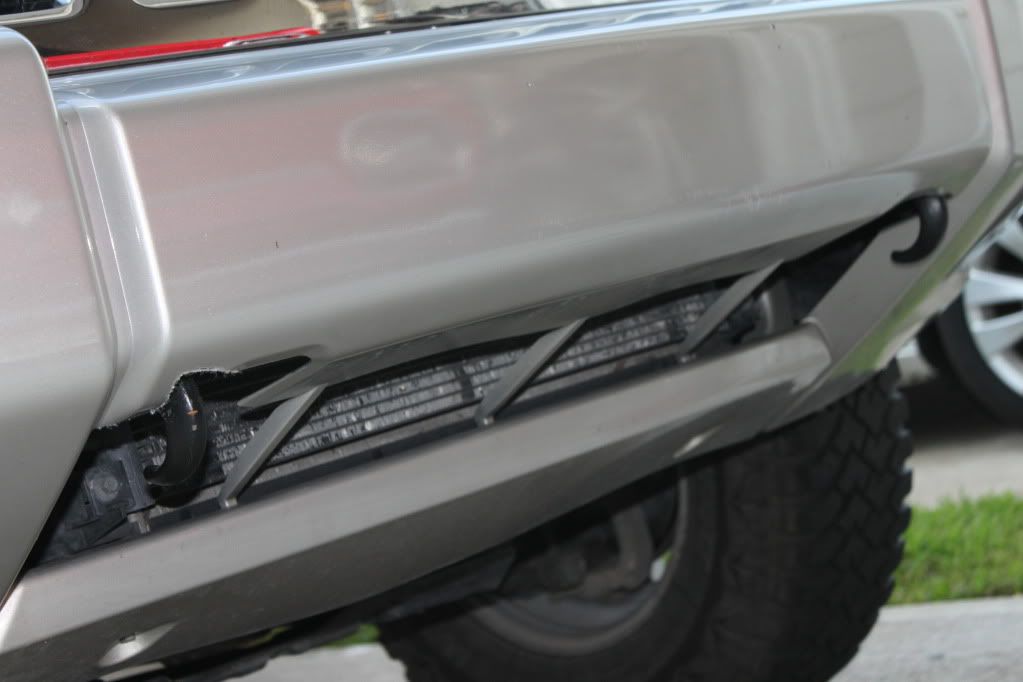 The rest of my Garage
---
My other off roaders. They see more off-road use than my jeep sadly. There are many more mx tracks here in houston than there are places to wheel (and not get into trouble).
Other side of the Garage is a 68 Ford Falcon Futura Sports Coupe.
You can see the Defender Roof Rack below it waiting for tomorrow night to be put on the commander.
And the Jetta GLI 2.0T FSI
Here's the Defender Roof Rack pics.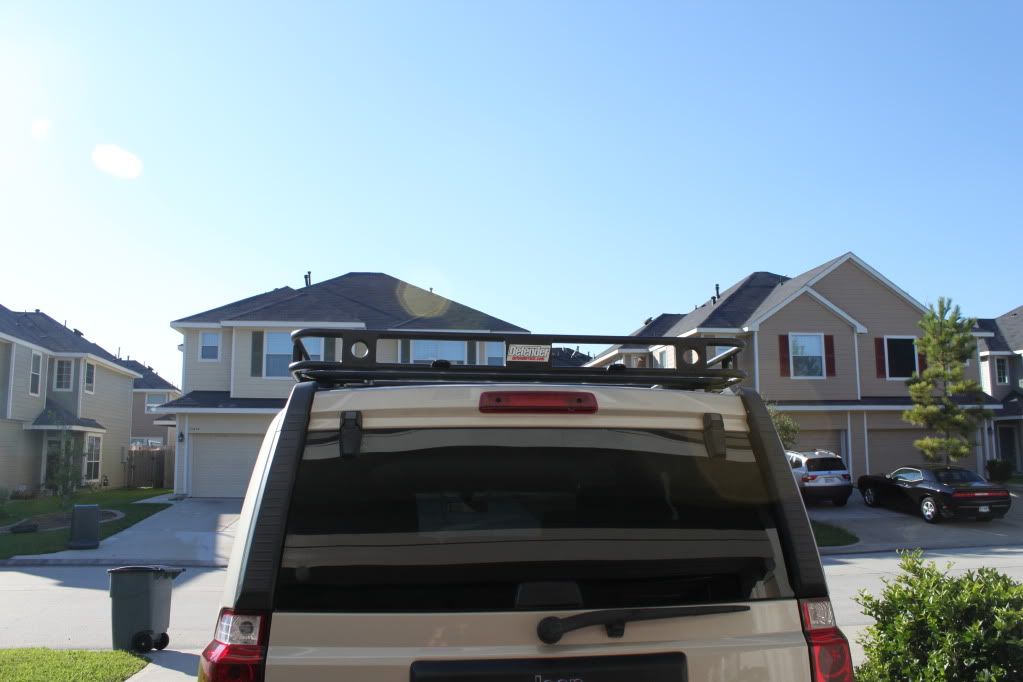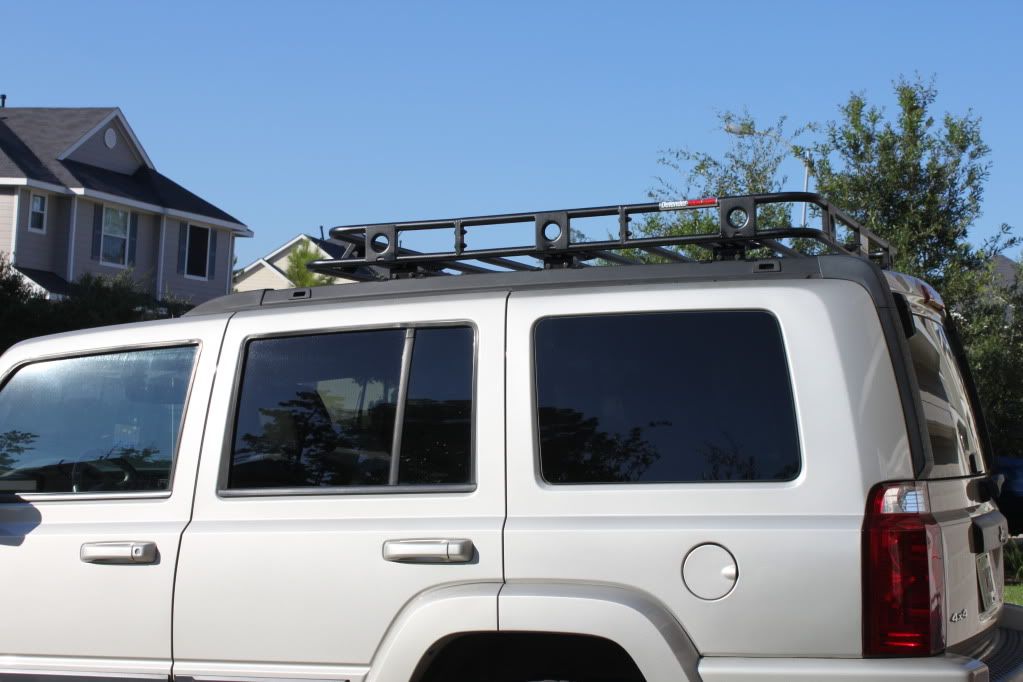 Bistein 5150 Shocks
---
They Seemed to go on easy enough and there is no play if you put the proper bolts and washers.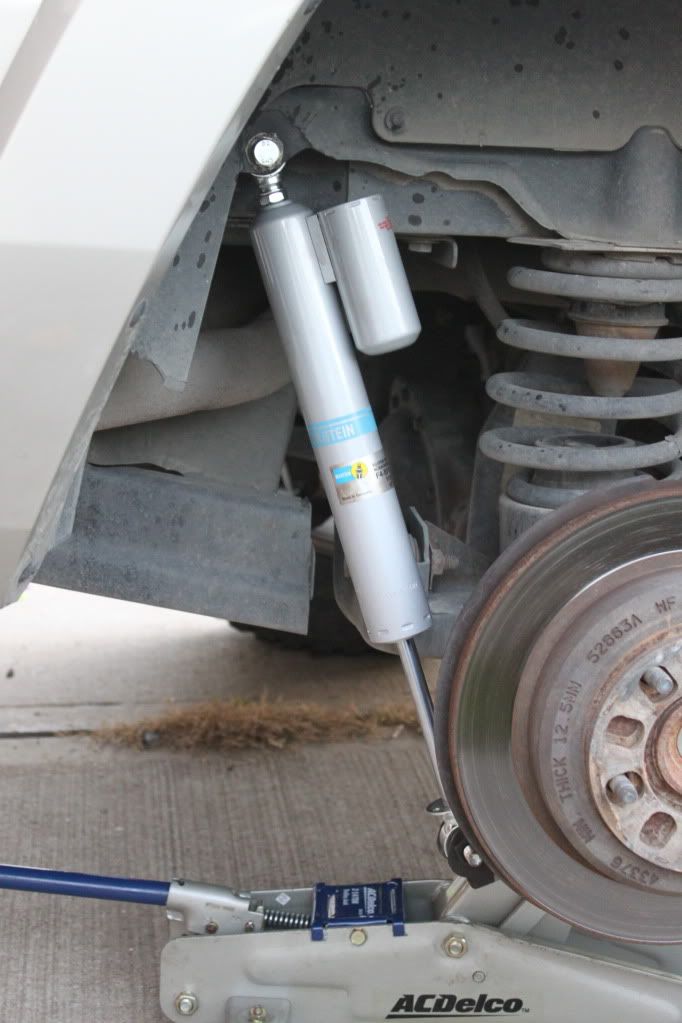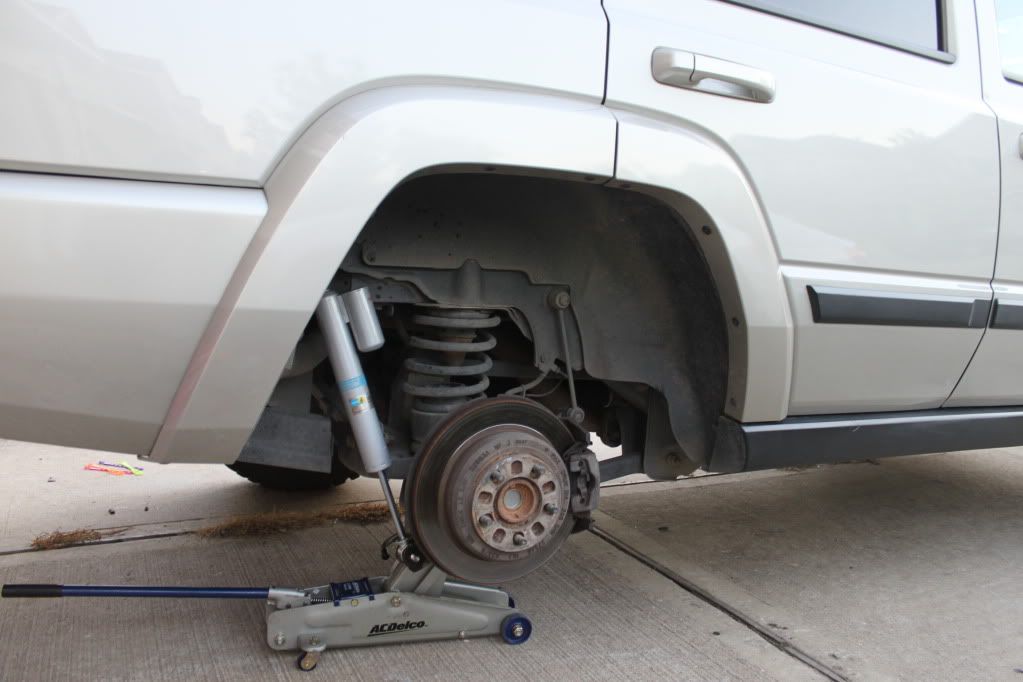 Offroad lights
---
I mounted up some offroad lighting. i think it took about 6 hours total to wire and mount. Here are some pictures. I wired it so I can add higher watt spots to the center two and move them to the rear eventually.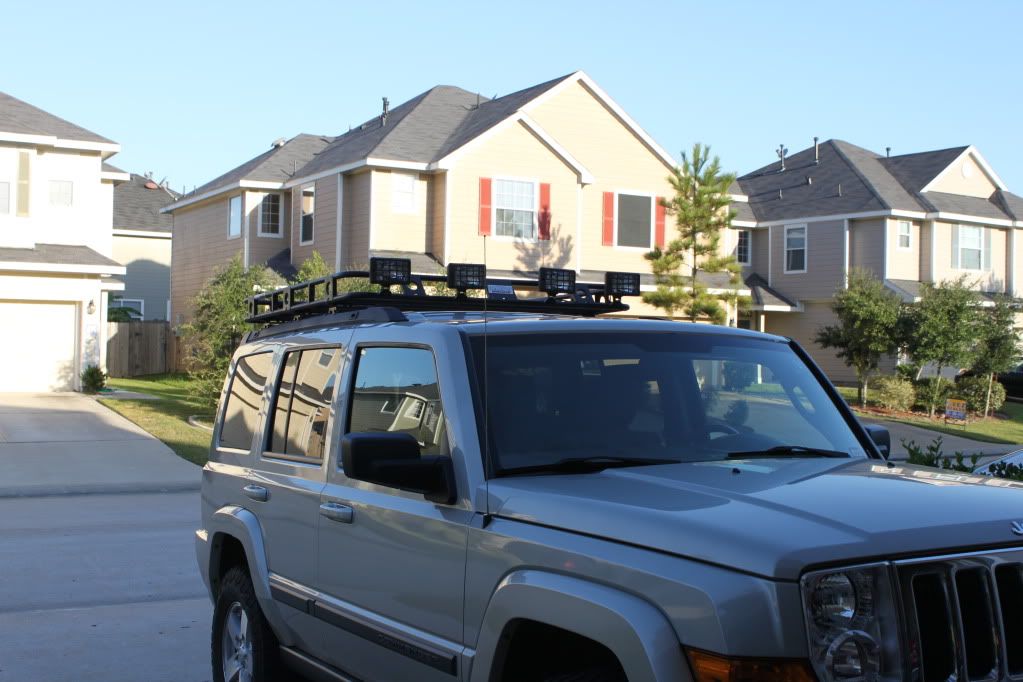 4xGuard Front Skid
---
I put the 4xguard plate on this morning. It went smoothly and looks great. Before I mounted it i put rubberized undercoating on the bottom part of my bumper where the guard covers. I like the black background better. I also changed the rear brake pads.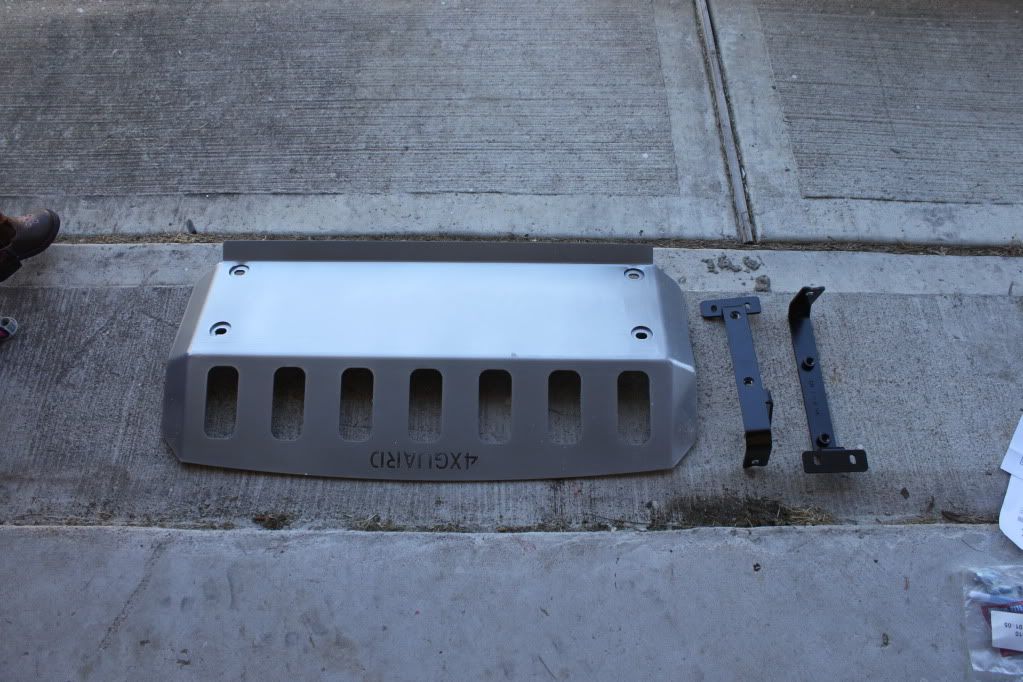 Using the described install method on the instructions. It sure would have been tough without the jack unless I had a second person to help. You can see the taped off sections where I just finished painting the Undercoat on.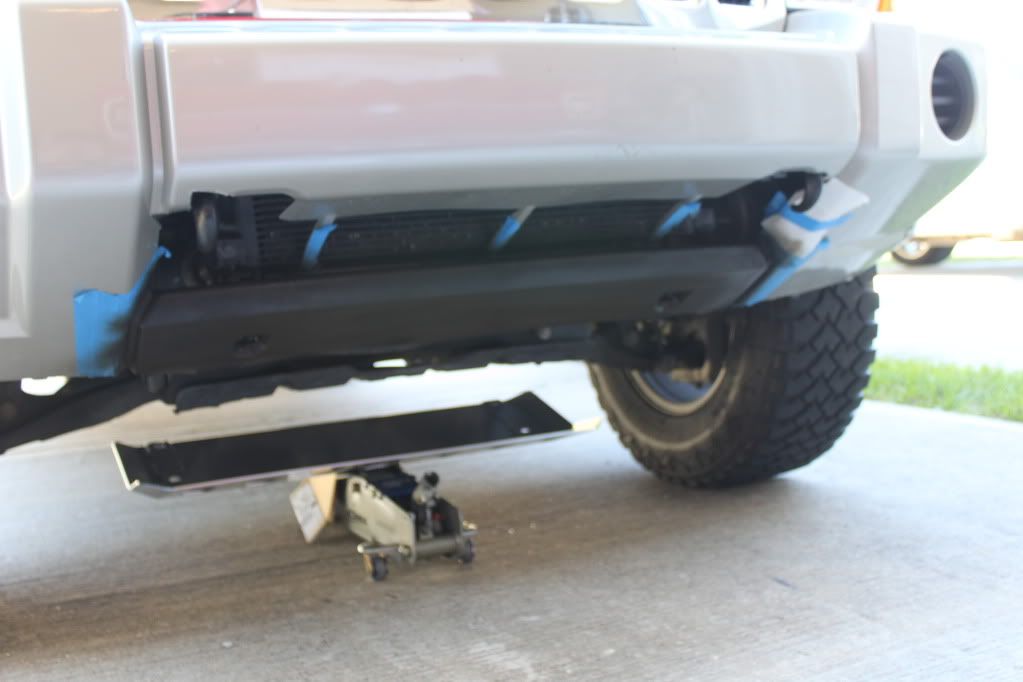 Well I guess I did have a helper but she wasn't quite up to the task of holding the guard up to the jeep.
The finished project.
I finally got around to putting on my 2meter antenna on the rear of the XK and installing my radio inside.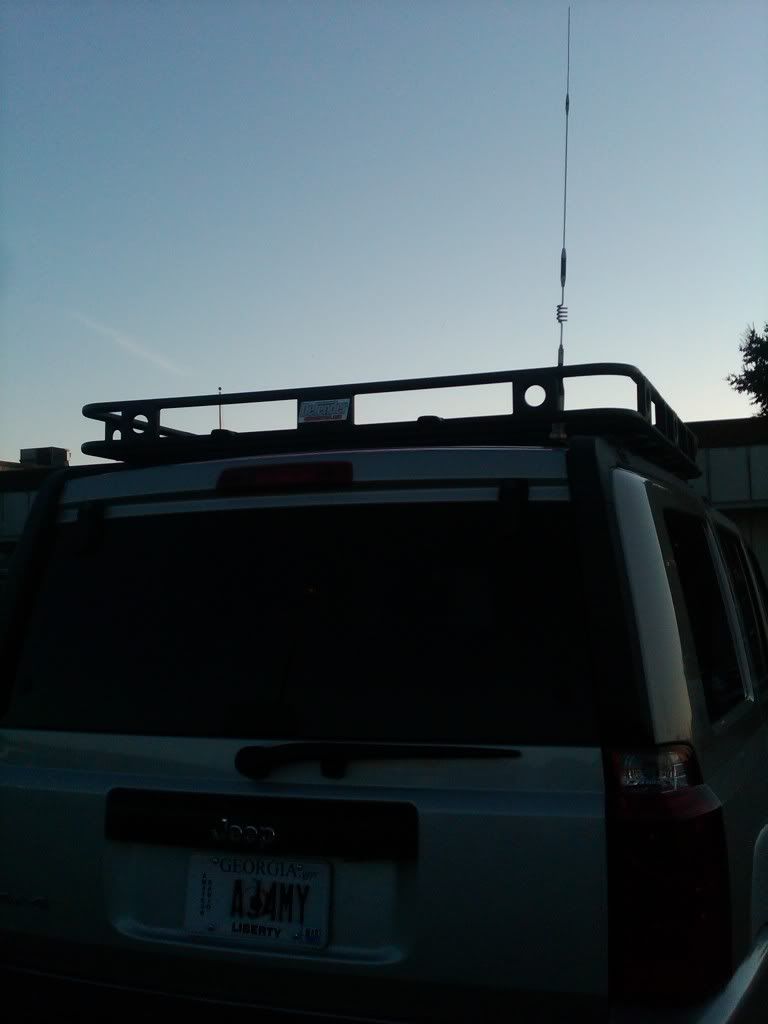 Senior Member
Join Date: Sep 2007
Location: mid ohio
Posts: 5,610
Looking good!! Like the 4xguard front
Senior Member
Join Date: Jun 2006
Location: South Carolina
Own a Commander?: Yes
Model year: 2006
Trim Package: Limited
Power-Train: 5.7L V-8 Hemi
4WD
If 4WD - system: QD-II
Current Mileage: 38,000
Posts: 14,912
How come your tow hooks are upside down ?
---
2006 Steel Blue 5.7L HEMI Limited 4x4 Build Date: June 9, 2006 Hour 14
Interior: Dark Slate/Light Graystone with Saddle Brown Leather Seats
Quadra-Drive II, NAV, DVD, Trailer Tow Group IV, Off-Road Group II, Remote Start, UConnect, Rear Backup Camera, Chrome Wheels,
Magnaflow cat-back exhaust, Daytime Running Lights enabled, 2" Rough Country Lift with 265/70R17 Goodyear Wrangler AT/S
Currently Active Users Viewing This Thread: 1

(0 members and 1 guests)