Installation of front shackles in place of tow hooks
---
Hey everyone, I want to install shackles in place of the front tow hooks. My XK did not come with tow hooks at all. I have read the threads that give great instructions and photos of how to do the install, but I have searched everywhere and can't find the brackets that mount to the frame first. I have located and ordered the shackle kit suggested by another helpful member, AcidCold, but it won't do me any good by itself. Does anyone have a part number for those brackets or know where besides a stealer, I mean dealer I could find them? This is a picture of AcidCold's GC with the shackles - looks great and I think the mounting setup is the same on the XK: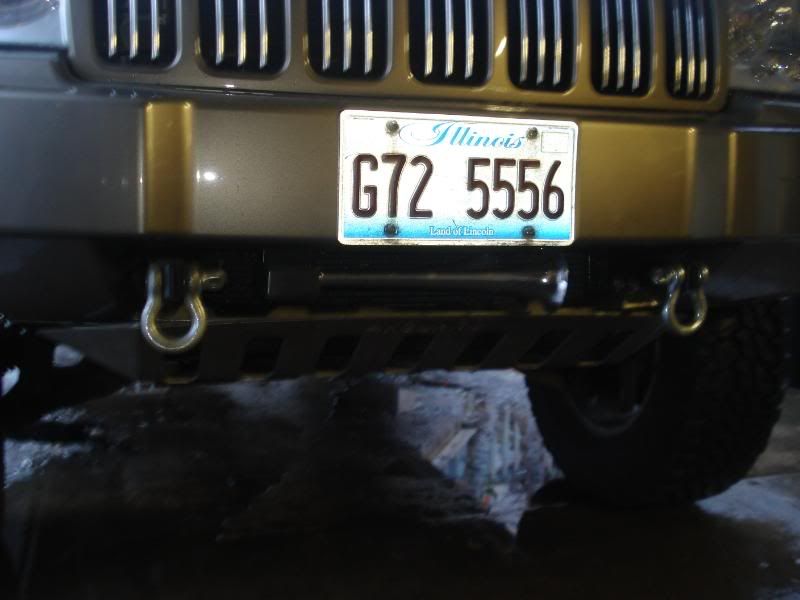 Senior Member
Join Date: Sep 2007
Location: mid ohio
Posts: 5,610
OEM hooks come with brackets. I didn't use them. I drilled into frame and bolted on. I like this idea but couldn't find shackles. Where did you find them ad what do they look like?
Quote:
Originally Posted by OnATrail
I am just going to reply to your PM here because my computer doesn't like the PM inbox for some reason.
Your message before said you had to buy stock tow hook and replace it with the D ring. I mean this is basically what I would do, but the rampage cost $44 a piece. I might as well buy the stock mopar at that price
---
Last edited by BoilerCommander; 05-14-2009 at

09:25 AM

.
Currently Active Users Viewing This Thread: 1

(0 members and 1 guests)