I'm BORED time to sell (VMAXX) :)
---
Yeah, Yeah, that's right my friends. I have a 2 Week old VMAXX Steering Wheel, Wood Shift Knob, And also Chrome A/C Vent Rings, Let me know if there may be any sort of interest in any of these.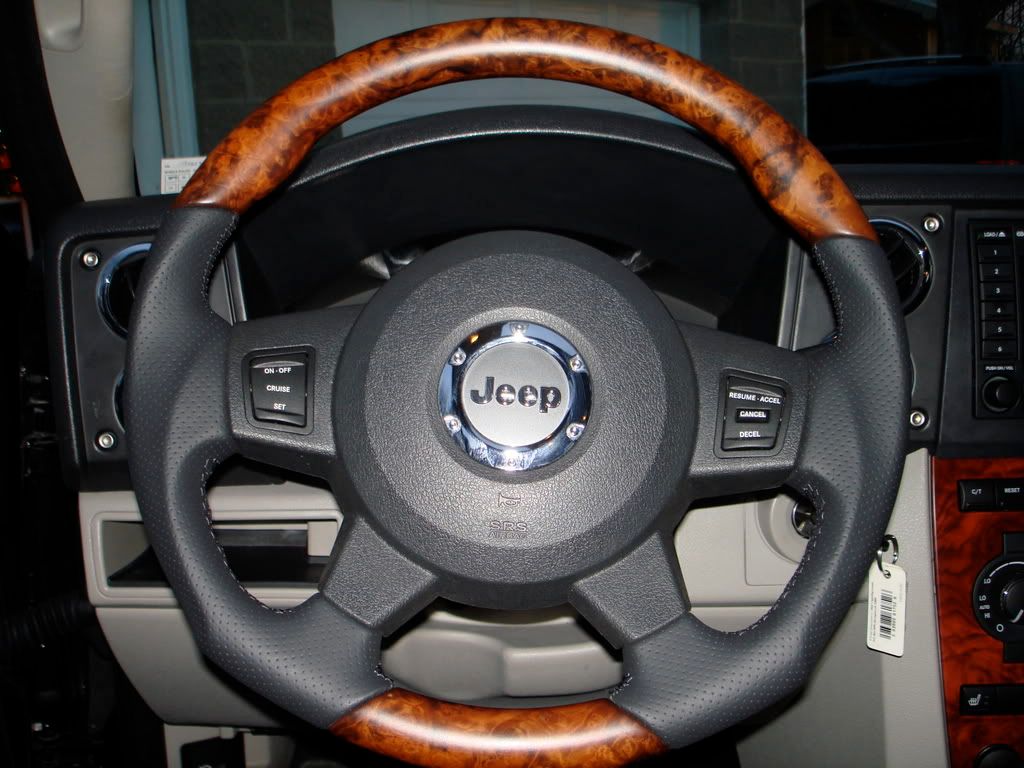 Senior Member
Join Date: Nov 2006
Own a Commander?: No
Model year: 2006
Trim Package: Sport
2WD
If 4WD - system: QT-I
Posts: 1,504
OH OH, what do you have your eyes?
lmao....oh man....dude don't do this to yourself......is there a doctor in the house.....google "XK mods anonomous"
if you really have to.....remember I called first dibs in the chrome rings last month?
---
Last edited by JeepRig; 01-13-2008 at

02:10 AM

.
Member
Join Date: Aug 2007
Posts: 54
how much for the chrome a/c rings
So why are you selling these iteams? Was it, don't like they way they look installed or wife told you to get it off the jeep and has cut you off!
vmaxx doesnt have a return policy or what? Tell em your unsatified with the color or something
Ranger, the reason for the selling is that my father is ill, and i feel it is necessary to help him and my mother pay for the hospital expenses. As for you Dooby- i paid 1,100 for this wheel. I will sell it for 950.00 shipped
I would like to buy the shifter. You can let me know the price by sending to my other email.
Currently Active Users Viewing This Thread: 1

(0 members and 1 guests)