FS: 32" BFG MT (255/75/17) x 5
---
BFG MT 255/75/17 (32") x 5
$375 + shipping
* $75 per tire
* these are the MT's of the JK Rubicon
* Less than 4K miles on them
* spare has been rotated in
* these are ready to ship (I'm rolling on stock rubber right now)
* These require at least a 2" lift, but would be better with the 2.25 or 4" lift.
* I never tried them without spacers. I ran them with 1.5 Spidertrax and stock rims. (which may be available if my new tires fit w/o spacers)
As seen here...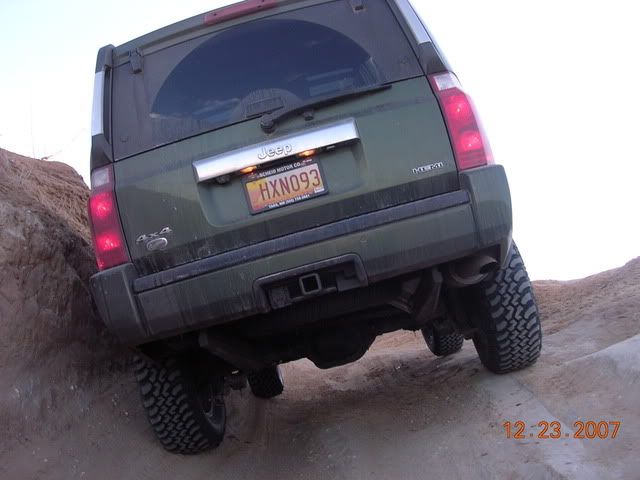 ---
Last edited by shredX; 02-06-2008 at

01:19 PM

.
245/70/17 will fit without spacers.
If my ZJ sells tomorrow, I'll buy them.
Quote:
Originally Posted by sciron4x4
If my ZJ sells tomorrow, I'll buy them.
PM sent....
Member
Join Date: Dec 2006
Location: Alexandria, VA
Posts: 43
Just sent you a Private message
ZJ hasn't sold... and won't sell until probably this coming Friday. So by all means, if you get other offers before then, take 'em! I don't want you to hold them for me (if that's even what you're doing!).
Sold!

Thanks for all of the interest. If any of you are still looking, check out the JK forums (jk-forum.com) and you should be able to pick up Rubi wheels and/or tires pretty cheap.
Cool, thanks shred. I'll have to do that.
Join Date: Feb 2008
Posts: 30
Hello....
---
Hi, are these still up for grabs?

thnx,
Currently Active Users Viewing This Thread: 1

(0 members and 1 guests)