NEW TO THE FORUM? Stop here first.
---
Welcome to JeepCommander.com, There are many great threads and ideas here that will provide you hours of enjoyment and the opportunity to meet great people who like you enjoy their Jeep Commander.
We look forward to your posts and pictures of your Commander. Check out the following links for new and current members to tell us a little about yourself and read up on other members and their Commanders
(XK's & HK's)
.
Please become familur with the
Forum Rules
as well.
We suggest that all new members sign in on the
OWNERS REGISTRY - new members post your first introduction post here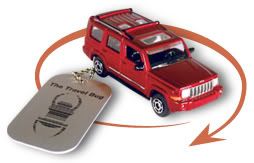 You will find that the following FAQ's & SEARCH feature will help you in finding most any subject you are looking for, Try to use FAQ's & SEARCH feature prior to posting your questions to see if a thread already exists, Can't find it after your search? Feel free to ask any or our members or post your question in one of the many categories available.
New Here? Check out the following threads for FAQ's
1) I am considering a lift or bigger tires, what are my options?
Click Here
2) I have a leak inside my passanger compartment, where is the water coming from?
Click Here
3) I have a broken/chiped windshield, What kind of repair options do I have?
Click Here
4) Where can I get those clear front turn signal lenses?
Click Here
5) I have a Diagnostic Trouble Code (DTC), What does it mean?
Click Here
6) What Exterior Modification options are available?
Click Here
7) What Interior Modification options are available?
8) I am thinking about upgrading my exhaust, What have others done?
Click Here
9) Is there a place to get a quick gallary look at pictures of other members Commanders?
Click Here
10) I have an electronics question but don't know who to ask.
Click Here
11) Can I use wheel spacers on my Commander?
Click Here
12)
13)
14)
15)
16)
17)
18)
19)
20)
Then if you feel comfortable, give us some information about you & your Commander (XK/HK) on the following links:
What do you do for a living?
What other vehicles have you owned?
What do you do in your spare time?
Matching face to name
(need 5 posts before you can post a picture)
If you need to know how to post pictures click here
!
Take the "How old are you" Poll
Tell us what's in your garage.
A pictorial for you to show us your Commander and anything else you want.
Membership Map, Where do you call home?
We invite to to play along in one of our forum games to get to know other members as well:
Who can get the last word?
Comment about the user above you.
The Movie Game
The Song Title Game
Or join us in our on-line/on-forum open chat/discussion thread:
Shoot the BS with fellow forum members here!
Members please PM me if you think something should be added to this post.
Currently Active Users Viewing This Thread: 1

(0 members and 1 guests)
Posting Rules

You may not post new threads

You may not post replies

You may not post attachments

You may not edit your posts

---

HTML code is Off

---