Join Date: Feb 2008
Posts: 1,021
eugene the jeep and testa23
---
as many as the established members on this site know i have asked many times if there are any fellow commander owner on the site from VEGAS. well a couple weeks ago "eugene the jeep" replied back and we meet up today and i took a couple pics of our commanders together.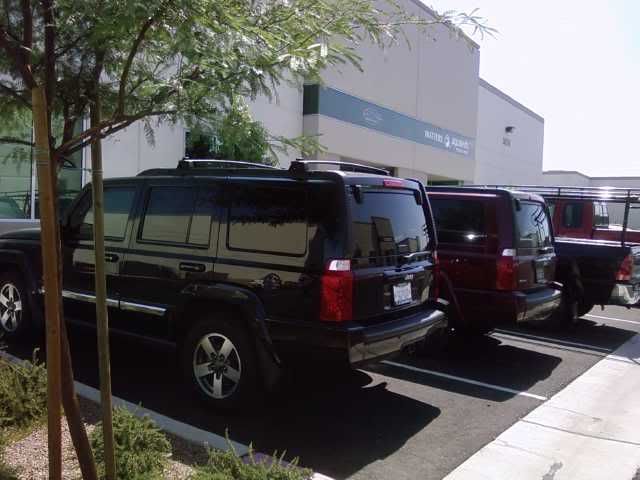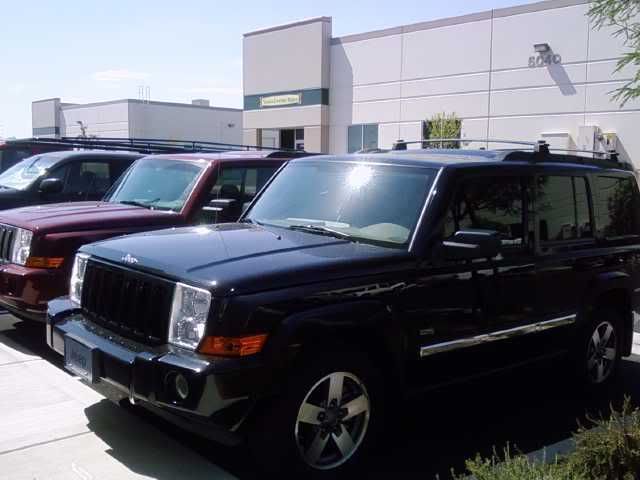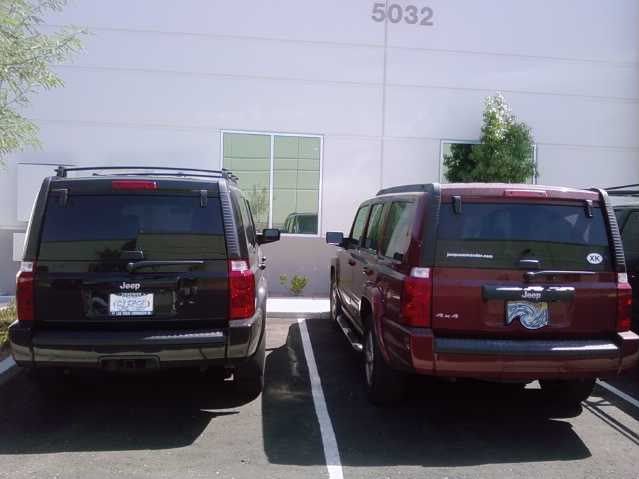 Join Date: Feb 2008
Posts: 1,021
a couple more pics....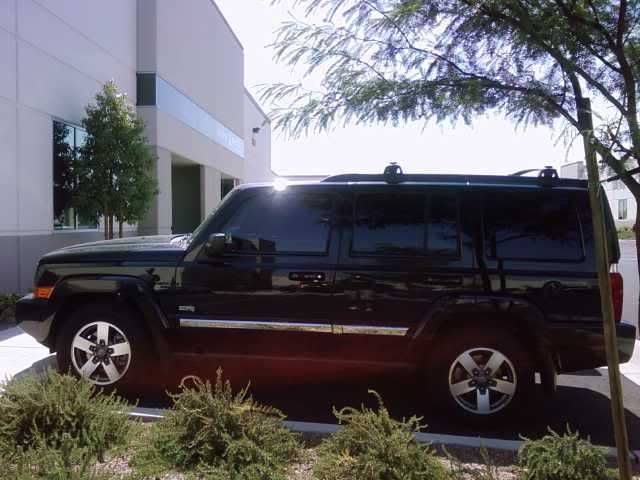 he has the 65th edition and just got his window tinted the day before. i have to let you all know he's a hella of a guy. we meet up because he posted in a different thread that he didn't like his side window vents and i PM'ed him to see what he wanted for them and he said "nothing" just come pic them up.
that was my reaction. he also PM'ed me and let me know he had the chrome bug deflector he was going to throw out and said i could have that to. here's a pic of the items he gave me.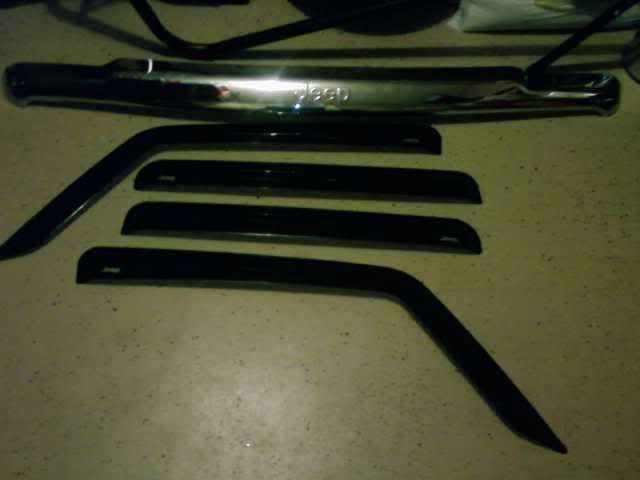 i will def. post pics of them once i install them. THANKS EUGENE THE JEEP. like i told you we'll def get together and have a cold one on me.
and i'll get you that jeepcommander.com sticker.
It's always nice to get the XK's together for some family pics!
cool a pic of the two lone vegas jeepcommander.com pics together. and testa got mine on before i did. thanx man. cool guy hope we can get some more locals involved, and get yours out in the dirt some more. talk at ya later it's dinner time.
So great to be able to get together with others outside of this forum, glad people in Vegas are finally joining us.




it's cool. i commanders everywhere, but they must not appreciate what they have. i've been an avid jeeper for almost 20 years. i'm just glad i've stepped up into the larger models not just cj's and yj's. don't get me wrong, i'm a rockcrawler at heart. thus having a bad azz yj project in the backyard. but don't be surprised to see some pics of me pushing eugene to it's limit as a 2 wd. hopefully with testa out there to get me unstuck.
Currently Active Users Viewing This Thread: 1

(0 members and 1 guests)