A Day Off in CO
---
Took advantage of the day off to spend some time out with the wife, one of the kiddos, and the Jeep...
When we left the house it was 50, sunny and dry...
Amazing what a 30 minute drive west will give you: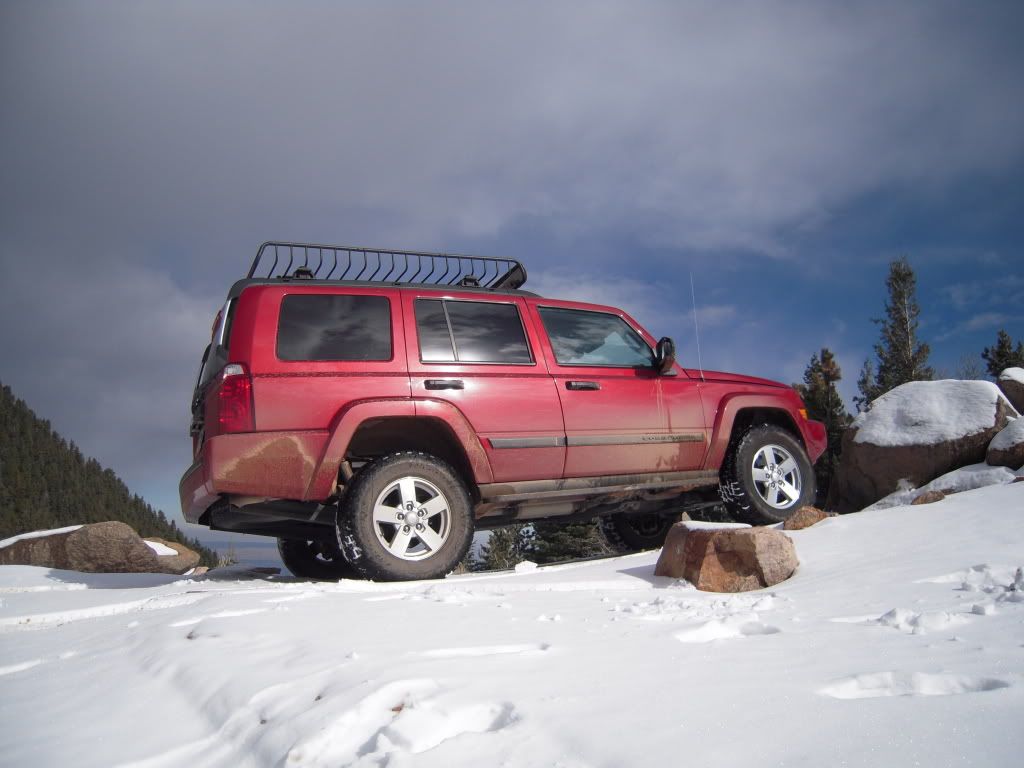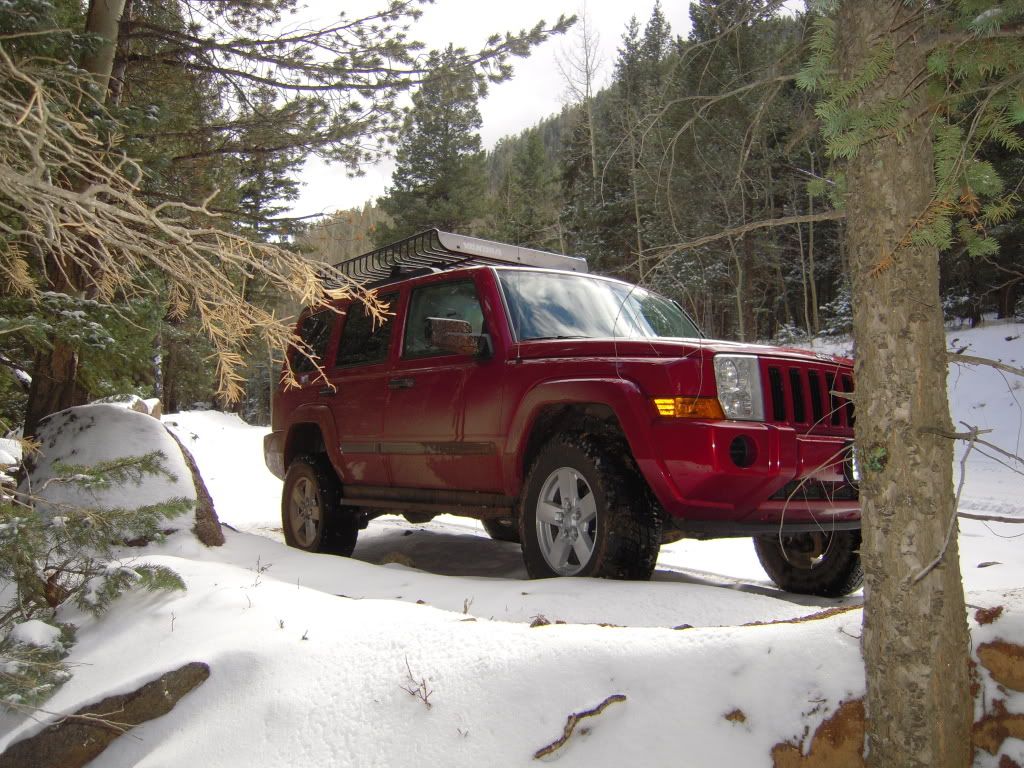 That's one of the reasons we love CO so much though...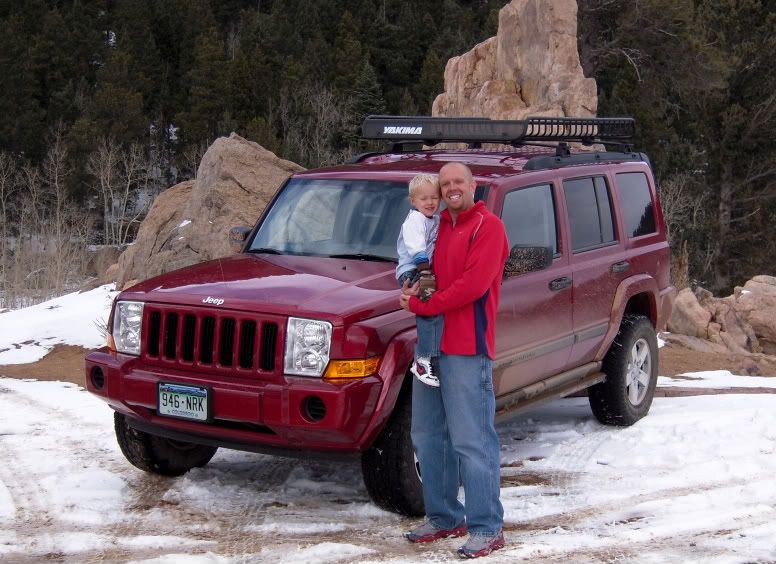 Amazing how the XK makes us all smile!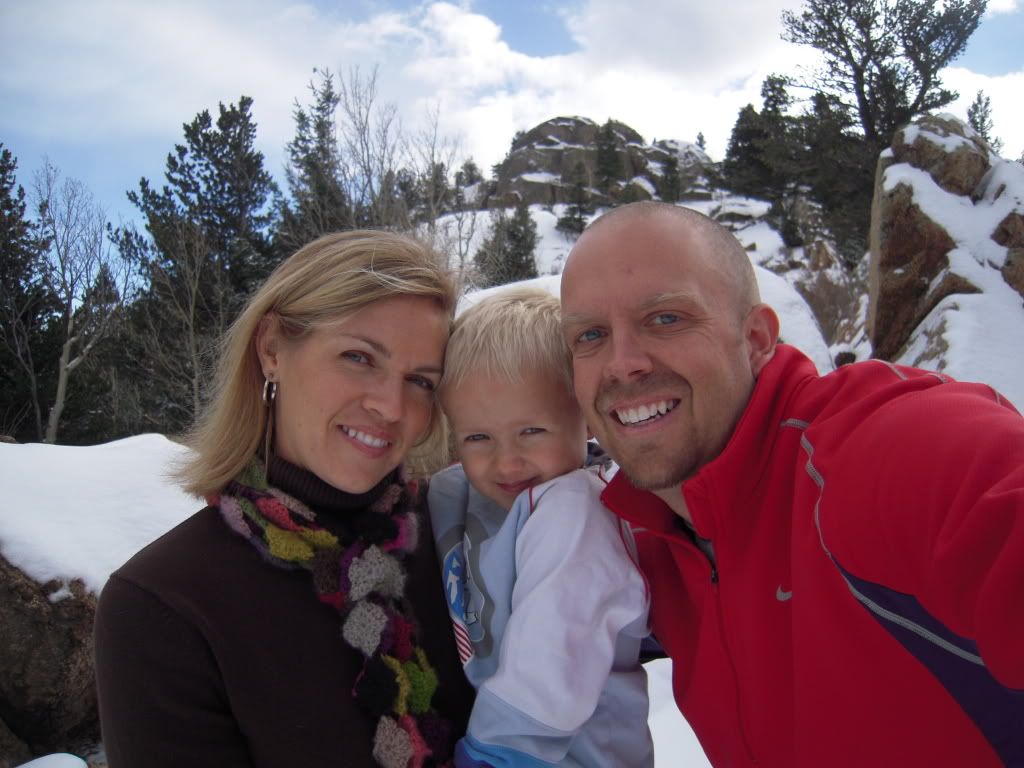 Nice looking family, Jeep and country. Thanks for sharing.




Nice pics. It is a beautiful luxury having such landscape so close to home. Makes you appreciate why you had the day off. What a good looking family!
Join Date: Feb 2008
Posts: 1,021
looks like it was a great time up there in the snow. great looking family as well.
Very nice pics, tnx for posting!
Colorado is awesome.
---
RIP - Silver '06 Limited; 5.7 Hemi; 2" TerraFlex Lift; 255/70R17 Bridgestone Dueler REVOS, Horizontal Inclinometer, Signal Frog Antenna Ball, Surco Safari 50"x50" Roof Rack, GetLost4x4 bumper, Bulldog 9k Winch, GetLost4x4 Rock Rails - (should have added a snorkel)
What part of Colorado is that? I lived in the Springs for 2 years and absolutely loved it! Spent a lot of time in Estes Park, Manitou Springs, and (of course) Cripple Creek.

I've been trying to get back out there for a family vacation, but just haven't found the time. I want to take the family up in the Rockies to ski sometime.
I'll be in Guffey after Christmas.

I'm looking forward to the snow.
Awesome pics, looks like you had fun. As Herndon asked, where's you go? Looks like you were up off Rampart Range Road near the Springs.
---
2006 XK Sport, 4.7l, QTII- many mods
----------------------------------------------------
'An armed society is a polite society. Manners are good when one may have to back up his acts with his life."- Robert A. Heinlein

"Men sleep peacefully in their beds at night because rough men stand ready to do violence on their behalf."- George Orwell


To view links or images in signatures your post count must be 10 or greater. You currently have 0 posts.

Quote:
I'll be in Guffey after Christmas.

I'm looking forward to the snow.
I might be making my way out to Guffey before Christmas! I love that little town!!
Currently Active Users Viewing This Thread: 1

(0 members and 1 guests)