Offroad in Germany
---
Today I was in an Offroadpark in Langenaltheim Germany. The Commander is an fantastic car. In the last 7 days I drove more then 1.700 miles. And now this offroad day. Iīve forgotten my Camera. Thatīs why the pictures are not so fine. The Cooper ATR is a perfect Tire, I think.
But I also think, I need new shocks. Is there everyone, who has Ranchos or Bilstein on a 4" Superlift fitted? The second things I need, is disconnect swaybars ....
The better question is: Ranchos or Bilstein? Iīve seen, that Phunkeydude have Bilsteins....
http://s446.photobucket.com/albums/qq190/veah1122/
---
Last edited by veah1122; 11-15-2008 at

03:39 PM

.
Nice pictures and a nice looking Jeep! Shows what mine could look like with a lift and bigger tires!
Nice pics! It looks like you have a lot of flex there.
Join Date: Feb 2008
Posts: 1,021
great pics. thanks for posting.
Join Date: Nov 2007
Posts: 3,374
cool pictures
i wish we had the CRD over here in the Commanders.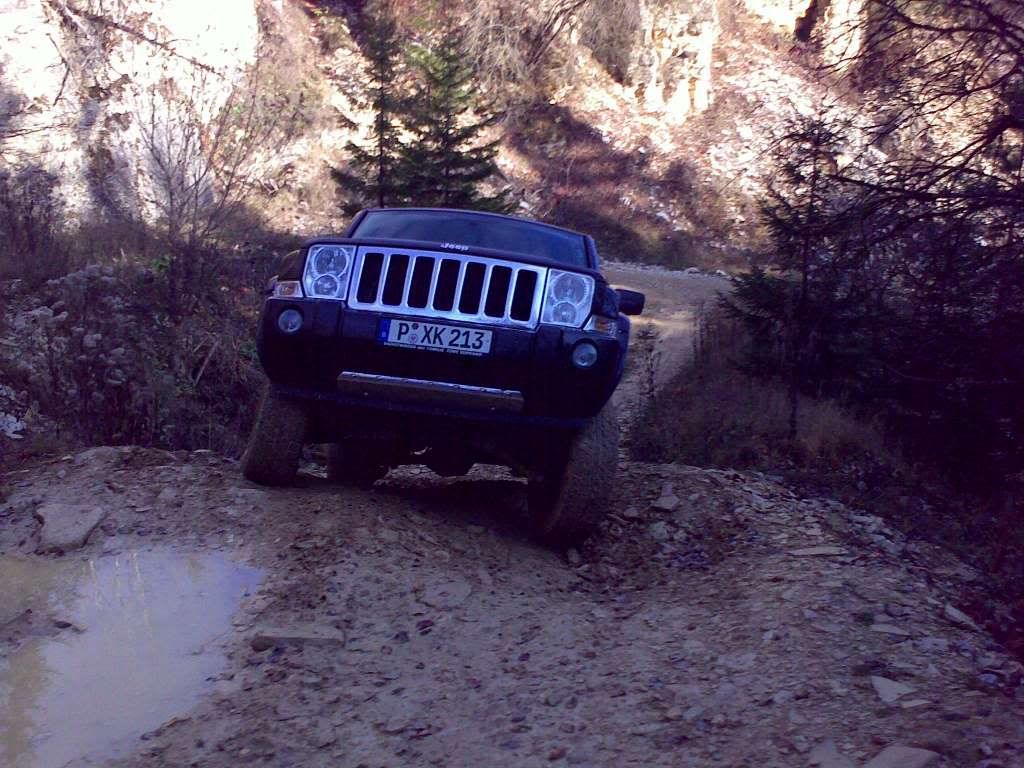 Senior Member
Join Date: Sep 2007
Location: mid ohio
Posts: 5,610
veah1122 - Good looking Commander! Great offroad.
I wish we had something like that around here.

I would love to have my own park and charge people to use it!
Senior Member
Join Date: Jul 2008
Location: Florida
Posts: 237
Nice pics!

Looks like you had fun and adventure.
Currently Active Users Viewing This Thread: 1

(0 members and 1 guests)