Fun at the OBX!
---
First time on the sand and i am addicted. Little nervous at first because I used the access 1/2 a block down from our rental and had no backup in case I got stuck. Found much better access at the end of route 12. Very nice area and we are already making plans to go back next year!
My little Sony point and shoot did not do very well with all the contrast...
Taken from the balcony of our rental.
Way down the beach at the end of route 12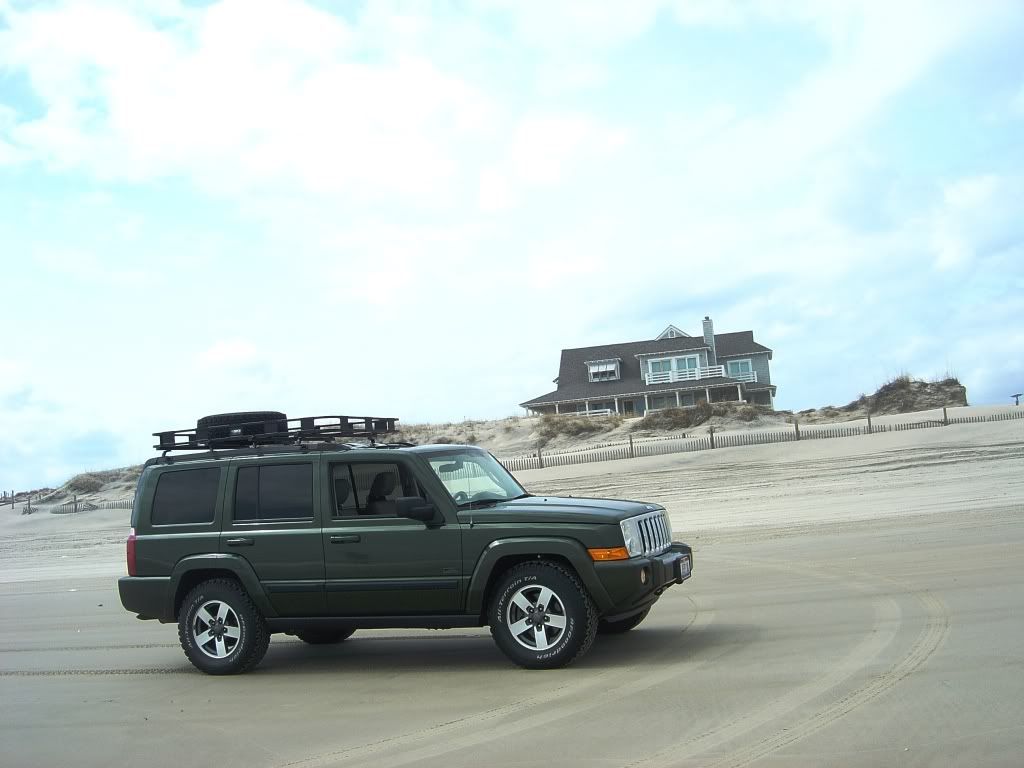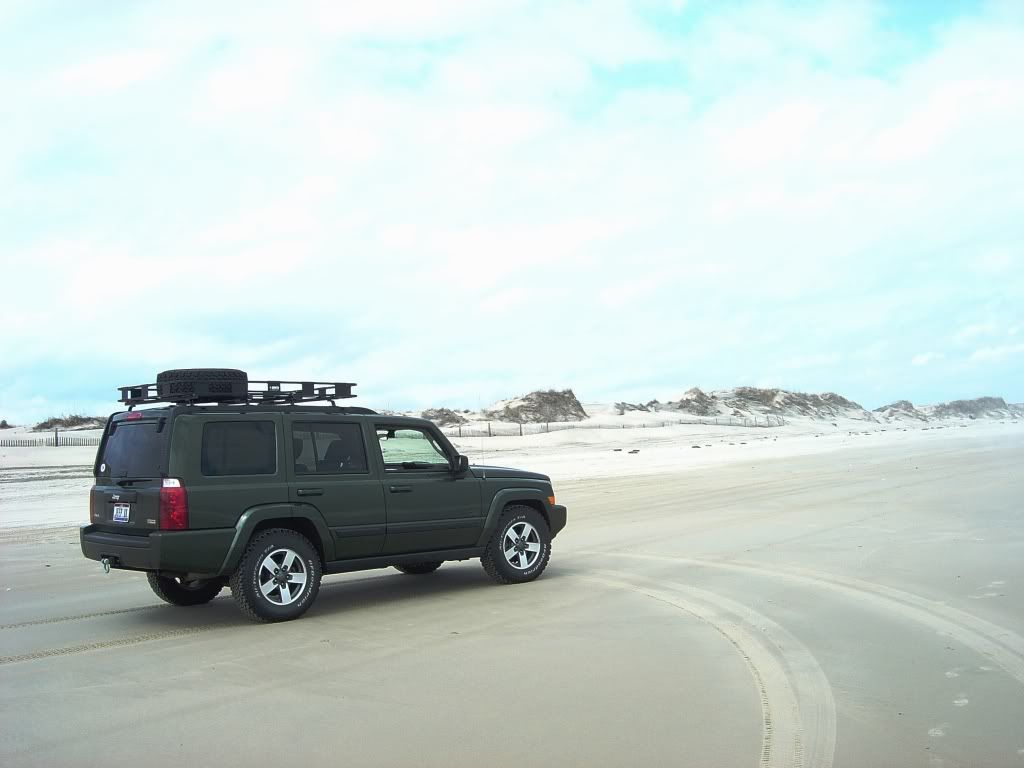 Nice pics. I really like the balcony shot!
---
Current: 12' JK CODMW3 #1369 of 3600 4Dr. Past: 10' JK Rubicon 4Dr, 06' XK Limited 5.7L, 97' XJ Sport 4Dr
To view links or images in signatures your post count must be 10 or greater. You currently have 0 posts.

Senior Member
Join Date: Sep 2007
Location: mid ohio
Posts: 5,610
Nice Pics! How far did you get to drive on the sand?
Quote:
Nice Pics! How far did you get to drive on the sand?
Overall I put about 35 miles on the beach/dunes over 2 days. The first day I aired down but had trouble finding a place with a working air pump to fill back up. The second day I went @ 35 PSI and wile the traction was not as good I had very little issues. If you drive to the end of route 12 in Corolla the pavement literally ends and you can drive for ?? miles on the beach in either direction. There are literally dozens of very nice houses for rent with 4 x 4 only access miles away from any pavement!
Looks great. How was the weather and wind? Could you sit and relax on the balcony?
I would love to find a beach like that around here.
Man am I jealous! Sounds like you had fun in the sand. Glad you had a safe trip.
Nice pics. Definitely need to make it down there sometime.
That is awesome! I'm actually going to be in the OBX first week in May. Plan on doing some beach travel myself. Do you have any rub issues with your BFG'S? It's time for new tires and I don't have a lift yet and it looks like you don't so I was just wondering. You can PM me if you'd like (so I'm not whoring your thread). Thanks!
Currently Active Users Viewing This Thread: 1

(0 members and 1 guests)