Discussion Starter
•
#1
•
Well the mods have begun on my '06 Commander. Sunday I put the Fred Goeske 1.5" spacers that I picked up from Firedude - thanks again! Installation was a piece of cake and it brought the tire out just past the fender flare slightly.
Next was to tackle the installation of the Daystar lift kit. I assembled a crew of buddies from work to help and we got started on it after work Tuesday. Things went pretty well, we ended up getting 3 of the 4 corners lifted that night.
Tonight we tackled the 4th corner (driver's front) and it was a bear! We finally managed to get everything buttoned back up, I double checked the torq on the spacers since I had driven about 80 miles on them and they were all still torq'd perfectly. It was dark by the time we got done and it's storming out right now so I'll have to get some pictures of the finished product tomorow.
Here's a few with the spacers installed that I took Tuesday before we started the lift.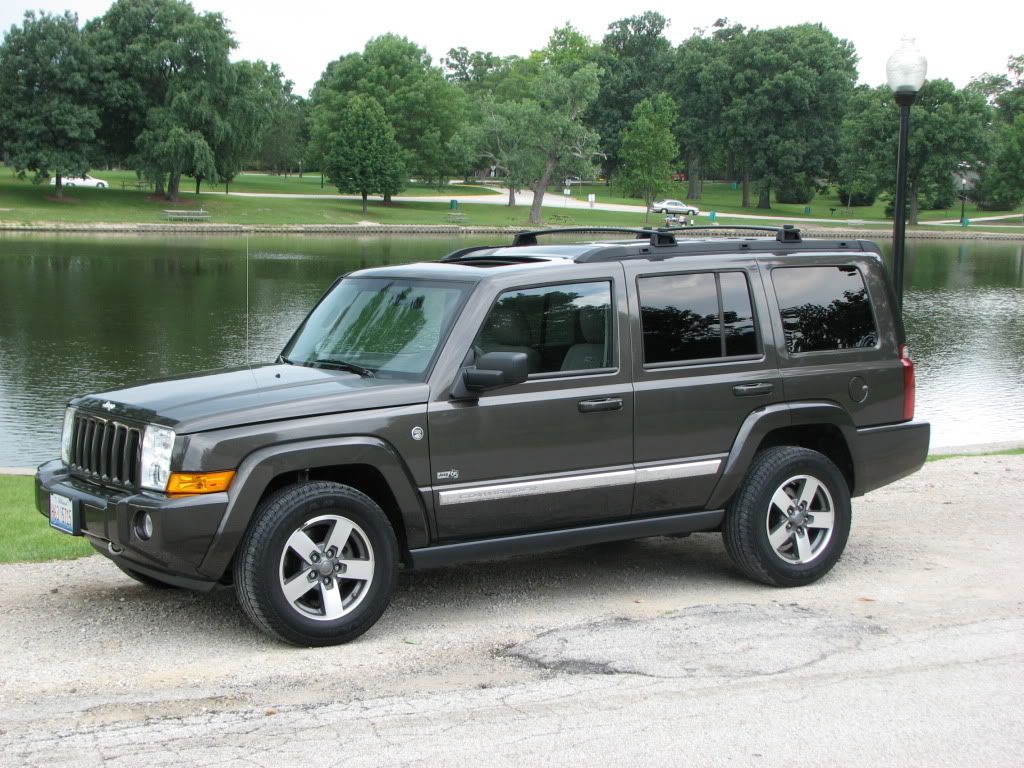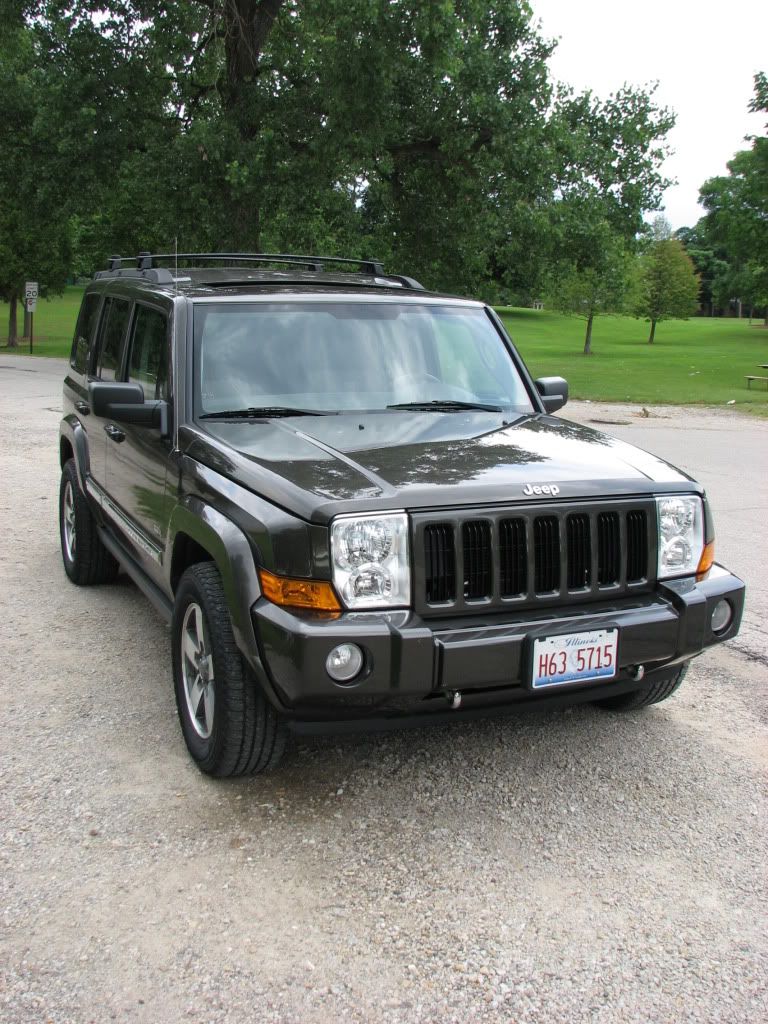 I'll be sure to get the lift pictures up tomorrow. It's going in the shop for an alignment in the morning.