My personal life is about to require two more doors, so here goes:
2005 Rubicon LJ 6spd
46,000 miles
White with black interior
Full hard doors
Full soft doors
Factory soft top
Safari bikini top
Toneau and half cab top
5.5" RE Long Arm susp w/Bilsteins
4:88s F/R
AEV Argent Pintlers (5) w/ 315/75/16 BFG KMs 80-85% Tread left and Spare is new
Currie front stubbie 45" w/ Warn M9000 and Synthetic Rope
Rear Garvin Bumper/Tire Carrier w/Highlift Jack
Husky Liners throughout
Tuffy Center Locking Full Console with Alpine Pandora/Ipod radio (Factory radio is still in dash)
Rockhard Rocksliders
Jeep is in fantastic condition. Clean throughout interior, underneath, under hood, etc. Runs, drives, and is an all around great Jeep. No issues at all, and always maintained. I am the original second owner. The Jeep was stock when i bought it, and i had done/have had done all of the upgrades. I sold this Jeep about a year ago to a fellow, and bought it back from him around 2 months ago. I just spent over 2k on new upgrades (tuffy/sliders/currie front bumper/alpine pandora/ipod radio/and a few little things like flashlight mount, fire extinguisher mount, rugged ridge floor mats, seat risers, etc) but something just came up in my life, and i'm going to need 4 doors... as in a Commander. I will get new pics tomorrow. Here are a few older ones, but the Jeep looks basically the same with a few more upgrades. The fellow who bought it from me only put 1,500 miles on it in the last year.
$25k but up for offers, and trying to figure out what it's worth. It's in great, great shape. I'm a member of rubiconownersforum.com, aev-conversions.com, jk-forum.com, etc. Just thought i'd come over here since a Commander is what i'm going to go with. I'm in Athens, Ga.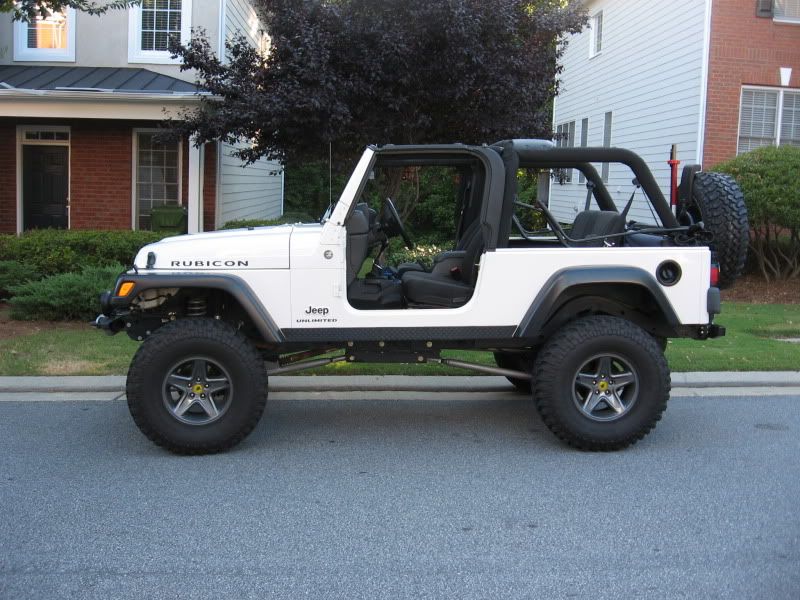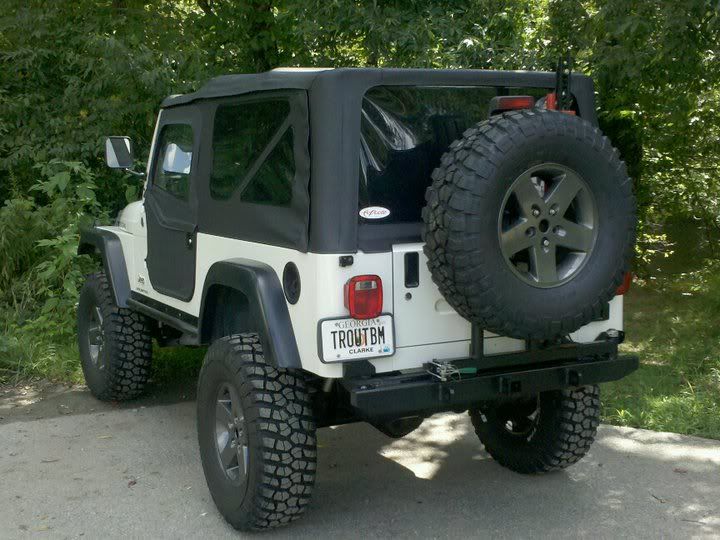 Ignore those wheels and tires on the last pic. That was taken last Sunday, and i'm keeping those.
Thanks,
[email protected]
Kelly