Long story short....
She's in a new WK2 and I'm going to have a bit of fun with this roadway machine. 10+ years of daily ATL commute, this monster is screaming to be thrown into the woods.
Who are we kidding. Short? Nah...
Truck was purchased in late 2005 off the showroom floor (literally) and was a daily driver from day one. It's a white loaded out V8 4x4. Had plans at the time to purchase a property in Panama and figured the white would be the best option that close to the equator. That ended up not happening and I really wish I would have had the black on red, but the black may be coming soon now as this is officially a toy after upgrading her to a 2016, Black WK2.
This truck has been an absolute monster from day one. Never had any issues mechanically and really outside of the recirculation door staying open and the factory NAV unit going out, we haven't had a single issue. Just preventative maintenance and 10 years later its still trucking along as it did from day one. 165,000 miles later and I couldn't be happier with this truck. We're going to start a build to have some fun and get it out in the woods on some trails where it belongs.
So far, the minimalists have been done. It's been given a slight boost of 2.5" to level it out and I went with the new Nitto Ridge Grappler tires in a 265 / 70 / 17 (I think that was the size, too lazy to go look, ha!) and a 1.5" hub centric spacer and the damn thing finally stands as it should have from the factory (stupid ass EPA).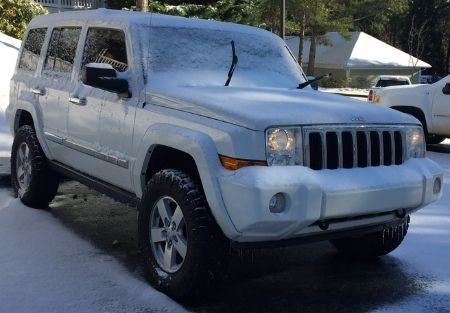 Purchased a rack at a steal during the Holiday sale rush, but starting to second guess the size. I want it for functionality over looks, but after measuring it out, it's not very wide at all based on the roof size. It's 66" long, but only 39" wide. Any feedback on that size would be welcomed. Also bought 9 LED lights for the rack. One bar and two pods on the front and 2 pods on each side and the rear. The factory rails on this truck are way too big, IMHO. They just don't work for me so with some help, we came up with a plan. Used an idea from another board and created these.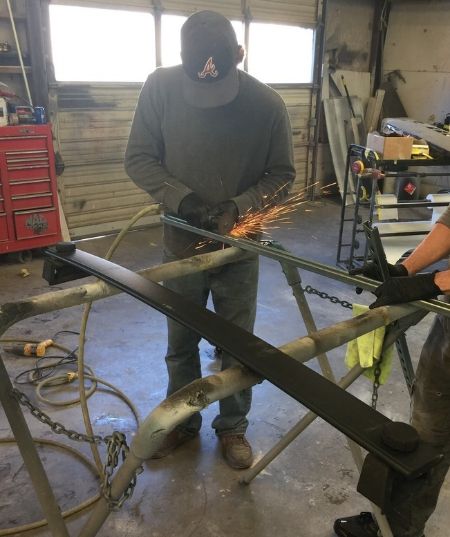 More of a low profile look which is good as the rack is fairly tall as it is. I think this turned out great.
Steel Dillo hooked me up with a 5 switch panel for that compartment to the left of the wheel and I found switches on eBay for a few bucks each. Going to try and get the lighting and rack installed this weekend.
Also added an aftermarket 7" touchscreen to replace the factory NAV unit that kept going out after a few minutes.