I wanted to add a better air compressor to my trail kit. I spent much of last night looking at different options on the net. I spent this morning looking at several tool stores in town.
What I came up with is a kit that includes a high output 12 volt air compressor using a heavy cord, 30 amp inline fuse and alligator clips to connect to the battery. I bought extra air lines with quick disconnects and a clip on inflator with a gauge for airing up big tires.
I did not like the plastic case and it did not have room for the extra lines and tools so I also got an aluminum case and then I found a roll around canvas bag to make it even easier to carry.
The Air compressor was on sale for half price at Harbor freight it was only $50.00. I expected to pay a couple hundred for the compressor, but I got all the things in the pictures for that.
Now I know that if I do not have any pictures, it does not exist. So here are a bunch of pictures. Starting with the roll around bag on to all of the components.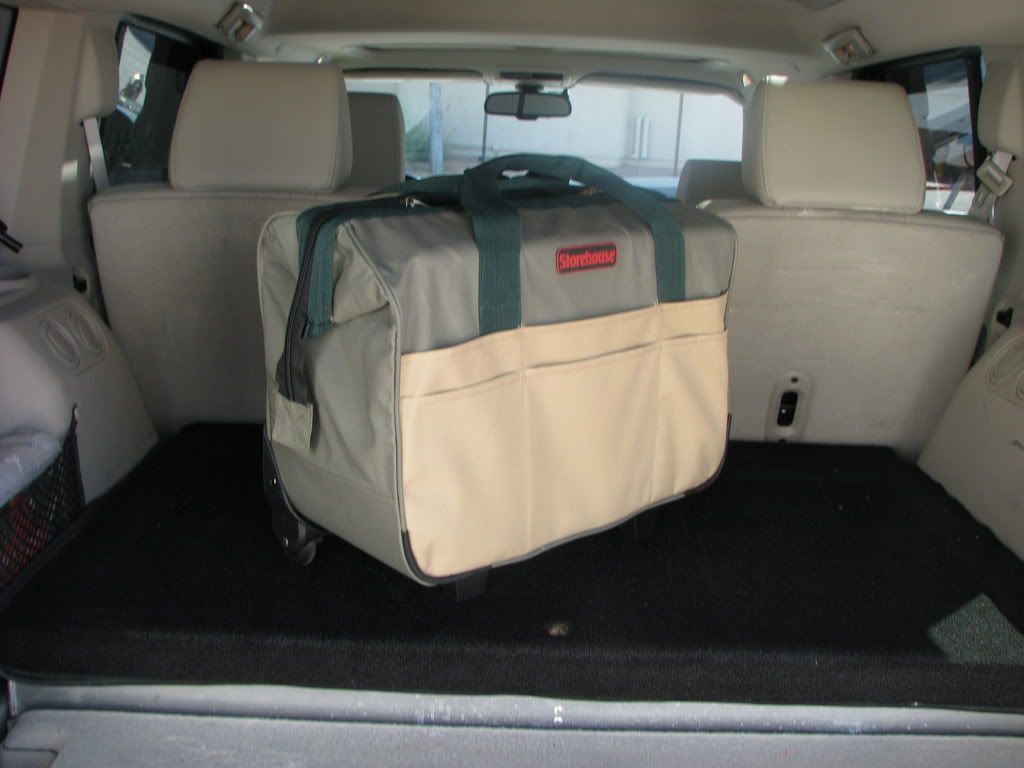 Roll around canvas bag with wheels and retractable handle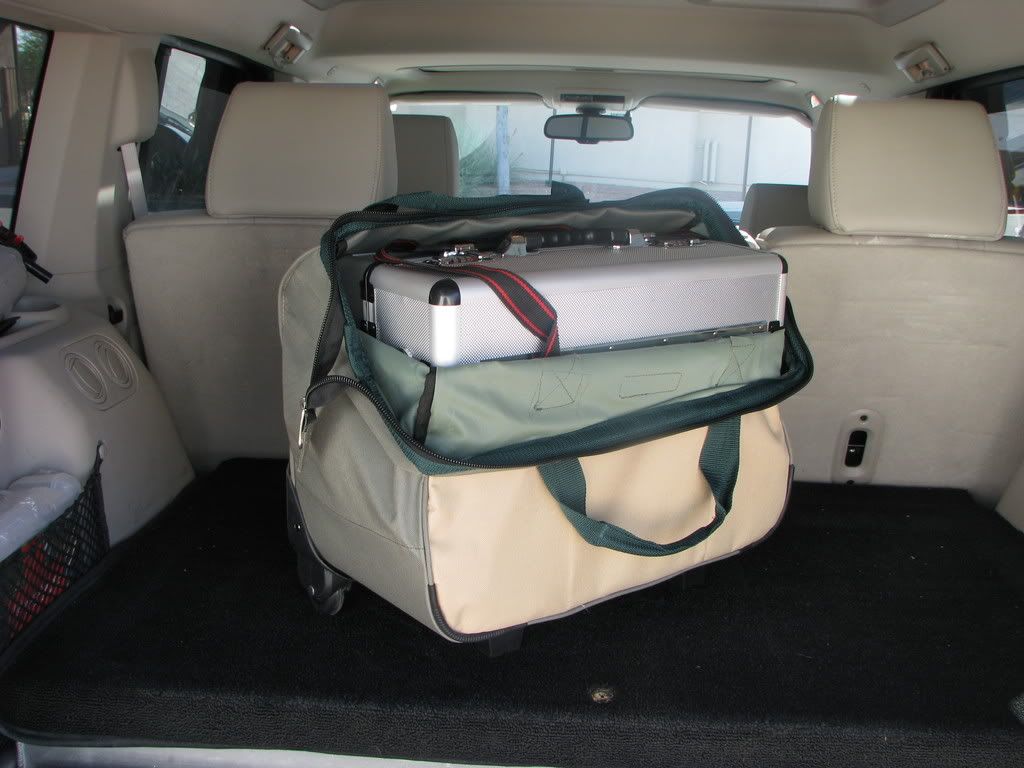 Bag unzipped to show aluminum case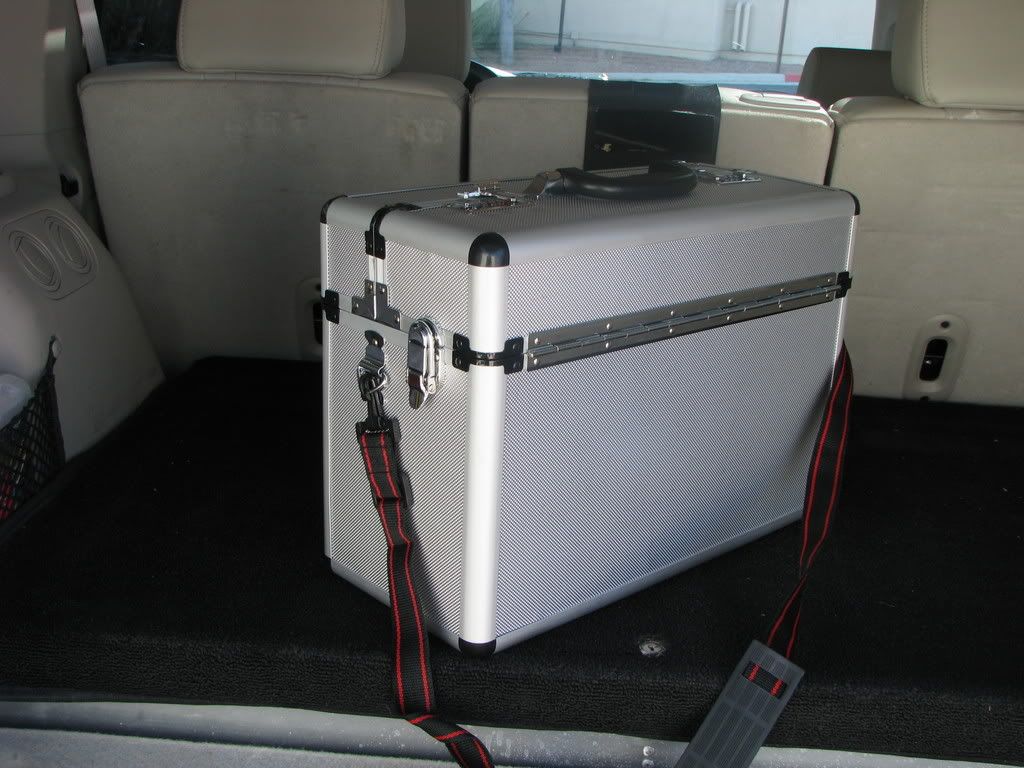 Aluminum locking case