Discussion Starter
•
#1
•
Hey this is my 06 Limited w/ HEMI (2 wheel drive. Womp womp)
I've been stalking the site for a while getting a lot of good advice from you guys so thanks for that!
Just wanted to show the few things I've done so far...
AEM Brute force intake:
Wheels/tires from 2009 Wrangler Unlimited:
I got 5 rims and tires for only $400 from a guy that had just upgraded his wrangler.
The tires have a lot of tread left and the rims/tires are in overall good condition but I like the monochrome look so I plasti-dipped the rims flat back.
Before and after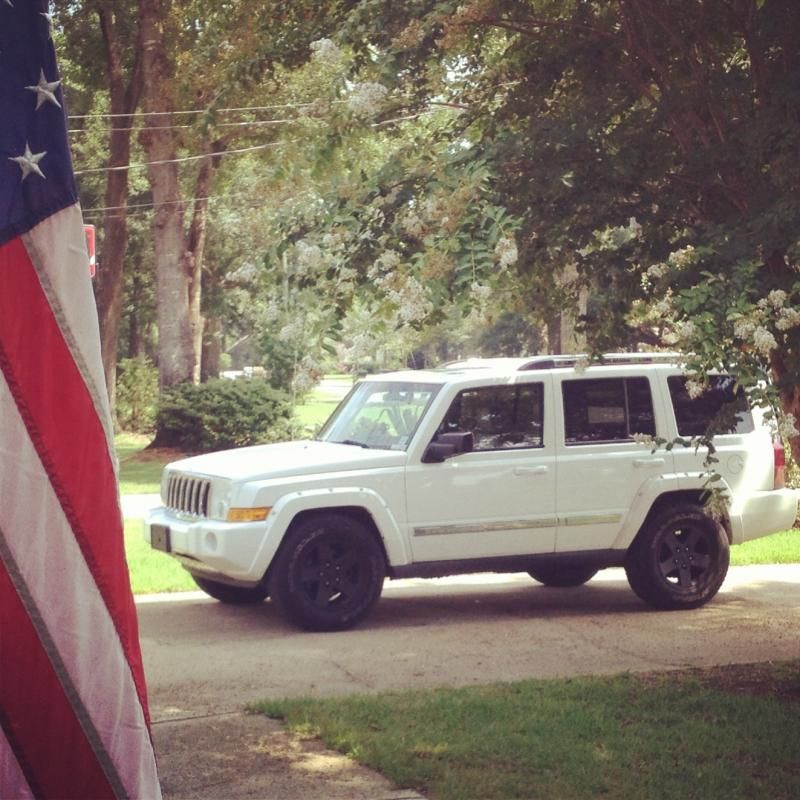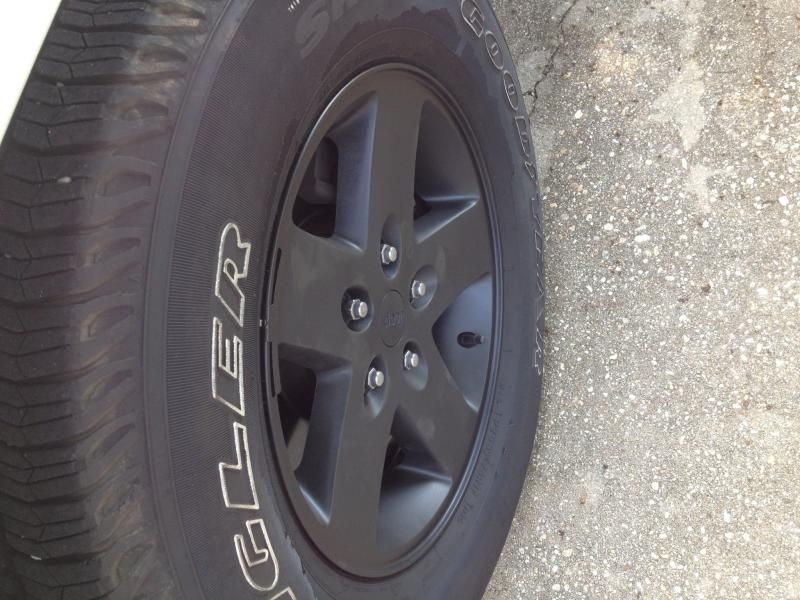 The tires went from stock 245/65-17 to 255/75-17. The rim was rubbing the caliper and I wanted just a little more clearance on the inside so I bought 5/16 in spacers from autozone for about $10 each. The result is zero rubbing even at full turn. I'm happy with it for now.
I think the next thing will be the 2" lift for a better stance.