Discussion Starter
•
#1
•
Here is the slide show from what few pictures I was able to take. I have a few shotty videos that I am trying to clean up and put together, but thought you would enjoy this for now:
http://s610.photobucket.com/albums/tt183/boilercommander/AM General Test Track/?albumview=slideshow
The course was A LOT more difficult than I thought it would be. Even the entrance was a bear, it was this "winding staircase" where you couldnt make the corner without backing up, and if you backed up too far, you rolled. From there we had massive rain, so big ruts and lots of sliding and mud. The XK had no problems whatsoever and impressed a lot of people. At one point in the course my nose was sticking up in the air right before I took this steep hill, and by the time I got the the bottom the trail split in 3 directions. I couldn't get anyone on the CB so I took the trail I thought they were on, bottomed out the front end and then dragged my rear through the mud. The JK behind me said "Dude, the only thing I saw of your Jeep was the rear tires and undercarriage, you went straight down". From there, either mud got in my fan or something happened and my jeep started shuddering when I idle. It goes away and comes back, I have no idea. It is like the fan is off balance for a period.
Anyways, here are some of my favorites. I will get the video up soon:
60+ Jeeps and 25+ Hummers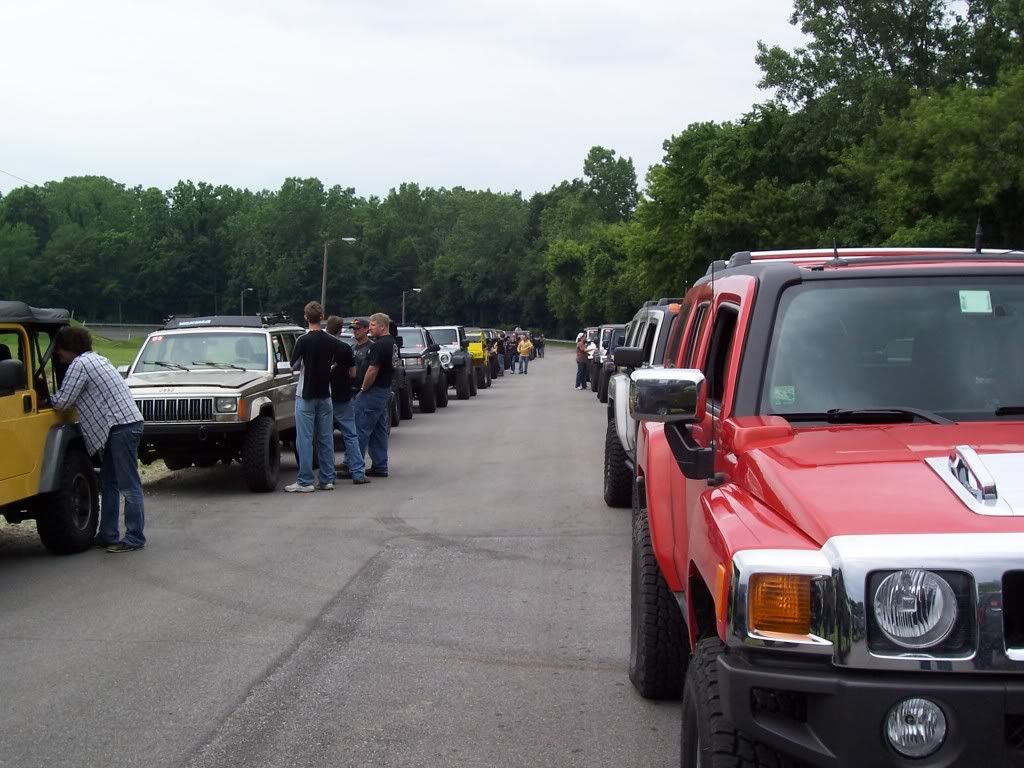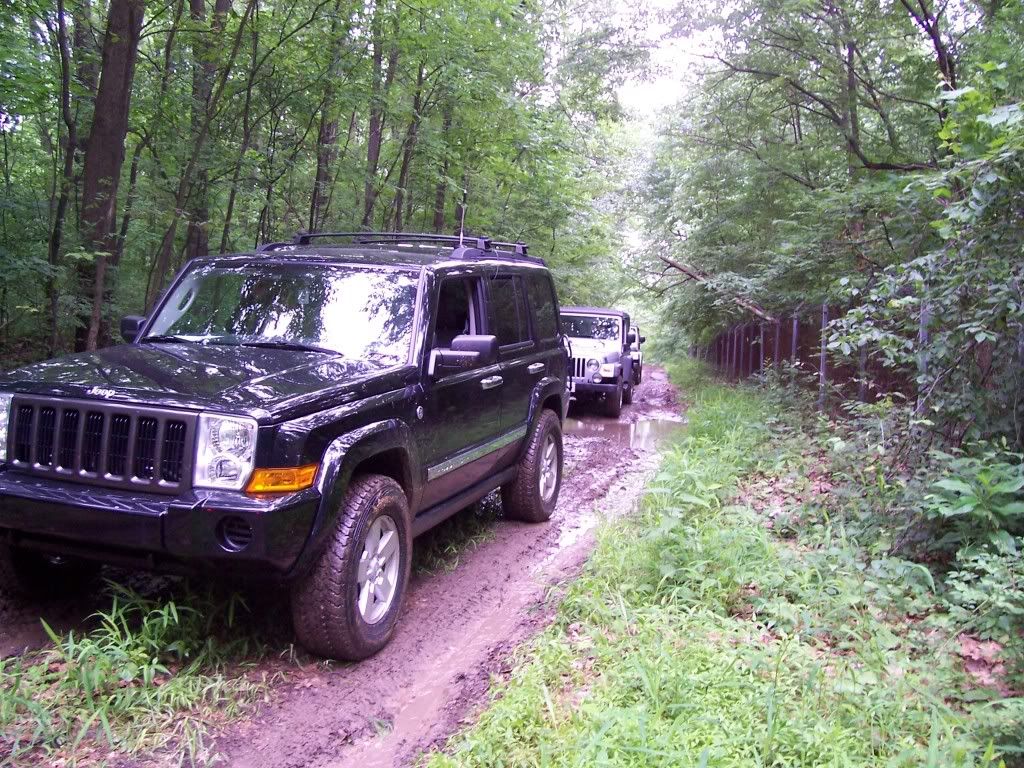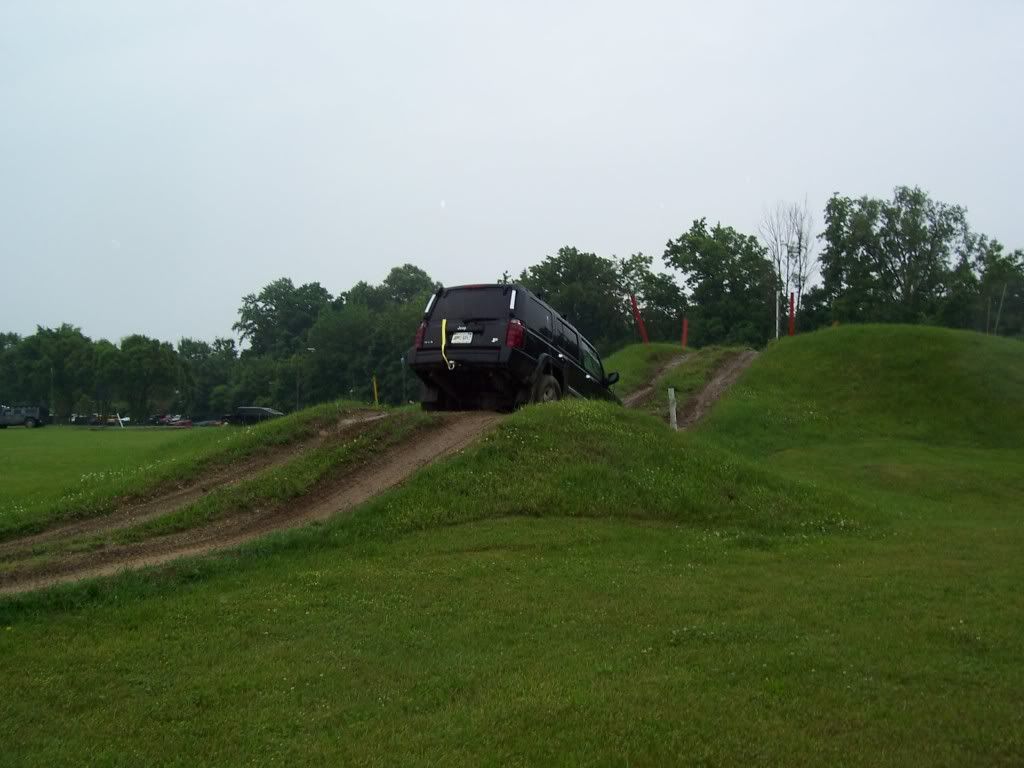 This hill was more intense than it looks, the second slide was a huge gradient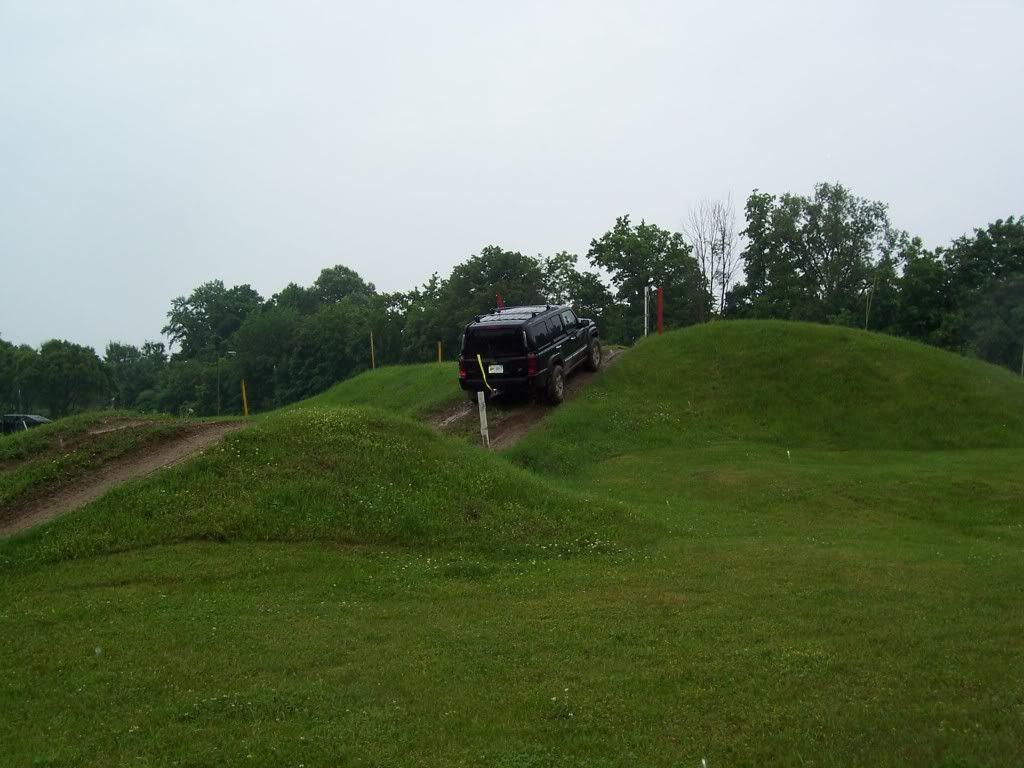 They call this course the Jeepeater. I went out with my friend in his CJ but here is a good shot of an H3 taking it: