Discussion Starter
•
#1
•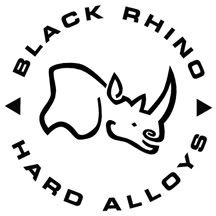 Black Rhino has released a few new wheel designs this year for your Jeep. Here's the skinny...
Black Rhino Keyhole
Available in 17", 18" and 20" sizes
3" Lip in all sizes
​
Black Rhino Borrego
Available in 17", 18" and 20" sizes
1.25" lip in 17", 18" sizes
3" lip in 20" size
​
Black Rhino Spinreel
Available in 17" and 18" sizes
2.5" lip in all sizes
​
Black Rhino Imperial
Available in 17", 18" and 20" sizes
1.5" lip in all sizes
​
Designed for drivers of light trucks and SUVs, Black Rhino wheels draw their inspiration from one of the most rugged beasts on the planet: the Black Rhino.
The Black Rhino wheels are engineered to carry the heavy loads often associated with Trucks and SUV's. All wheels are either hub centric or supplied with centering rings to ensure a smooth vibration free ride. The wheels come in a variety of 17", 18", 20" and 22" sizes in a variety of finishes - Matte Black, Gloss Black with Machine, Matte Black with Matte Machine, 5,6 and 8 Lug, all depending on what perfectly suits your truck, lifted truck and SUV.
Click here for:
Black Rhino Wheels: Sizes, Specs, Prices and Availability
Technology
OE and aftermarket TPMS capable
1-Piece cast aluminum manufacturing
Positive and Negative Offsets​
Warranty
1 Year finish warranty
Lifetime structural warranty
Contact Blackrhinowheels.com for further details and limitations.
​
If you are running one of these wheels on your Jeep Please post a picture or two here. We, as well as Black Rhino, would love to see them.