Commander Offroad at Big Bear, Ortega, Temecula, Azusa
Spent a fun day on the Big Bear Trails, here are some photos from today. It was snowing this morning, but we were determined to make the trip, and thankfully the trail wasn't affected by the local weather. I was impressed with the Bridgestone REVO's. I aired down to 25 psi, the rocks weren't too big, but I still wanted to maintain ground clearance, and have some give. I'm not expert, so I didn't want to air down too low, and risk a bead coming off the wheel.
Other drivers seemed happy to see the Commander make its way through the trail, which is rated "most difficult" according to the signage. A couple rocky areas were challenging, but no damage, and the Commander and new lift and tires, made it a pleasure. I found the vehicle overall, much easier and less hair raising to off road than my wife's Cayenne S, which has now been retired from off roading after many successful excursions…From now on, it's all JEEP.
A little mud…
Rocky Trails:
Commander waits its turn: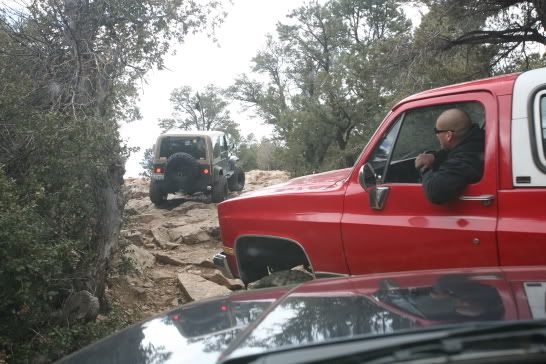 Articulate: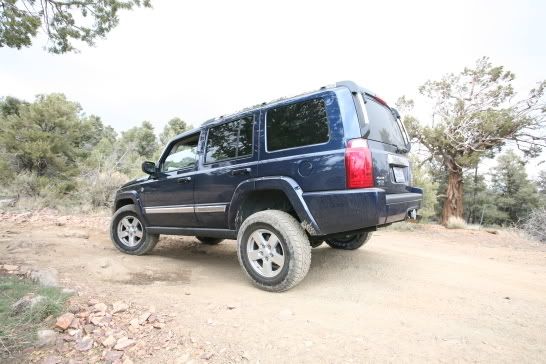 Home Sweet Home: