Today I changed all of my fluids to synthetic. It took most of the day and as part of the change over I added a drain plug to the transmission pan. I also used a sending unit for my transmission temp gauge instead of the plug.
I had trouble finding a place to do the transmission part of this so I talked a muffler shop guy into doing it today as he was not busy.
I took pictures of the transmission process, the other fluids were pretty simple.
There is no need to remove any of the skid plates to remove the transmission pan.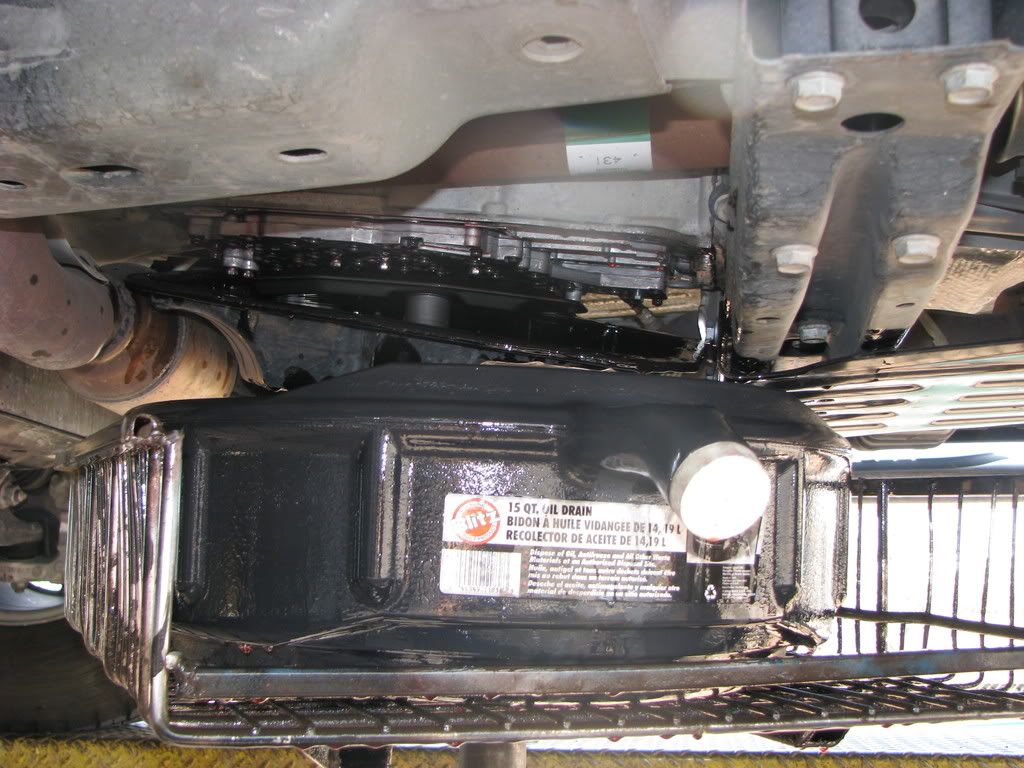 the pan removed and on the workbench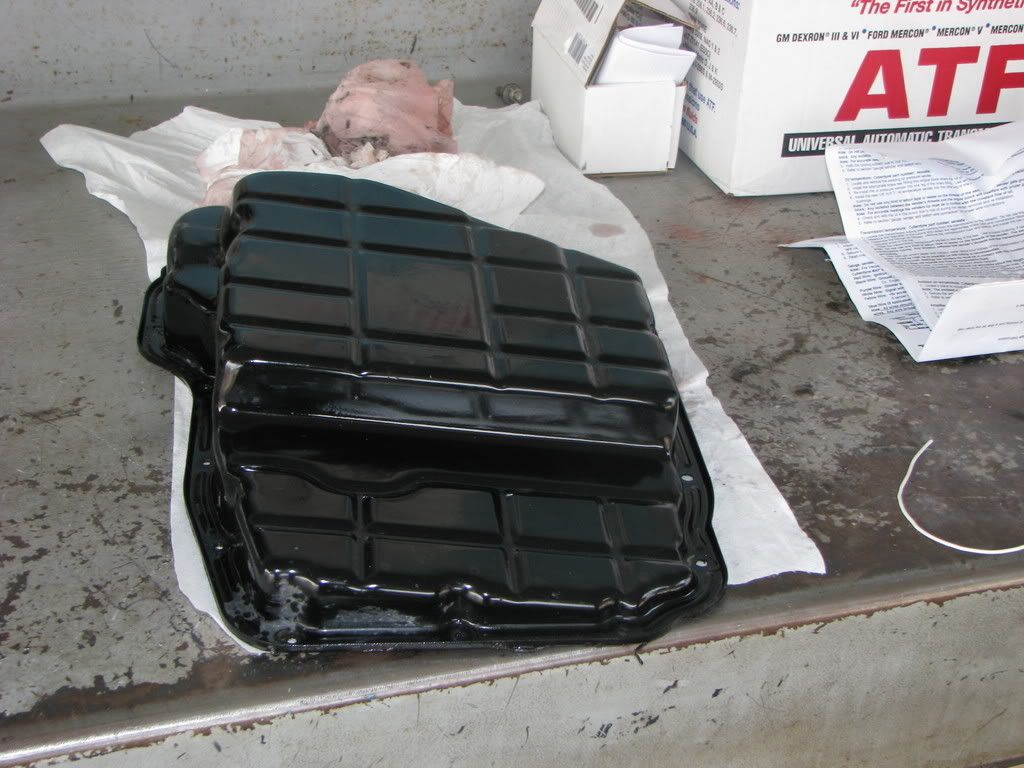 The inside of the pan, note the round magnet at the bottom of the picture. This is included in your pan to capture metal shavings, be sure to clean it well.