Discussion Starter
•
#1
•
I went up to Spring Creek this weekend with my brother and my boss, both with ZJ's. There was some snow and ice up higher on the trail that turned us around. We were looking for a half-day ride and decided one wrong move could cost us a bunch of time. Part of the trail is a shelf road where miners stacked rocks to make the road probably a century ago. Not much room for wrong moves. Another hard core group went on up but I don't suppose they made it to the Rock Garden.
On the way up the first rock field.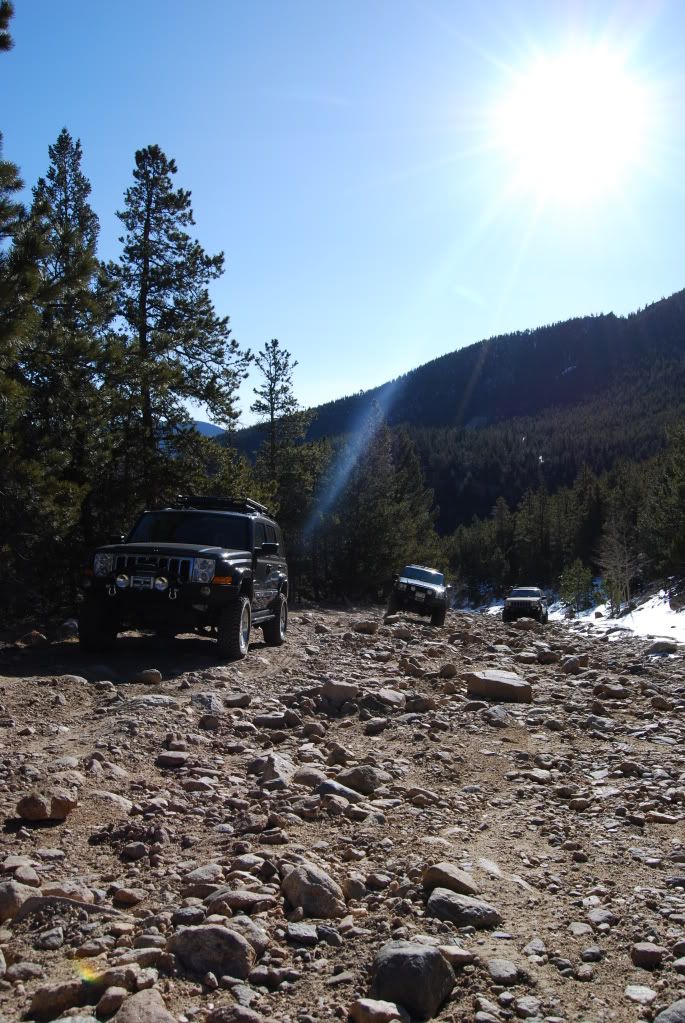 Sitting by a mine to the left and the drop off the tailings pile to the right. I-70 is below and we're about 5 miles west of Idaho springs. The Continental Divide is in the distance.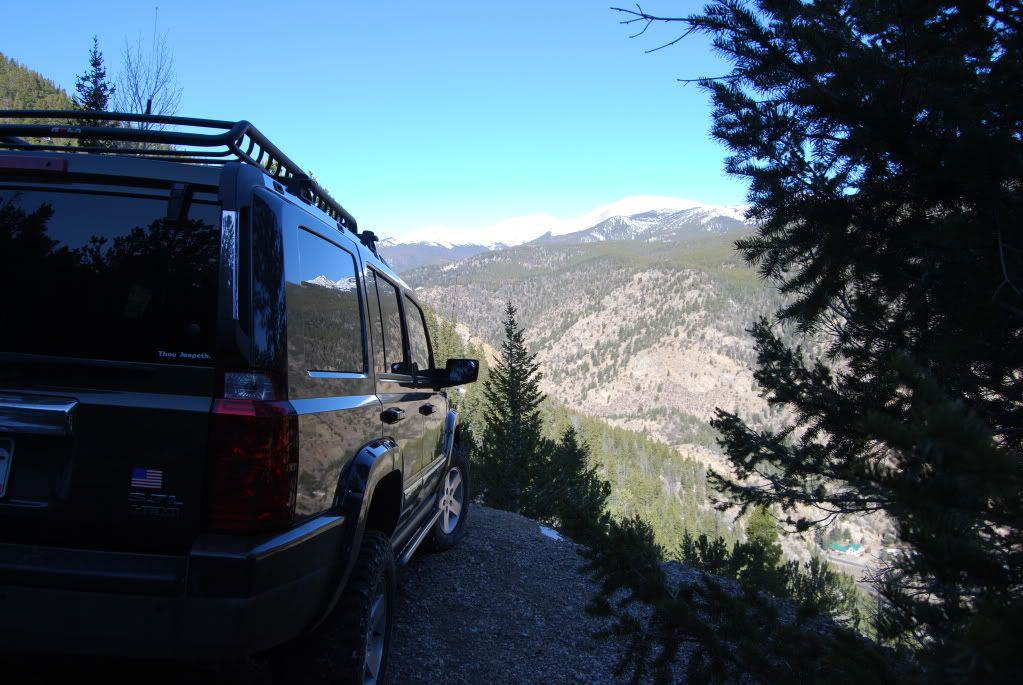 My brother's ZJ doing things a Commander can't.
Or can they?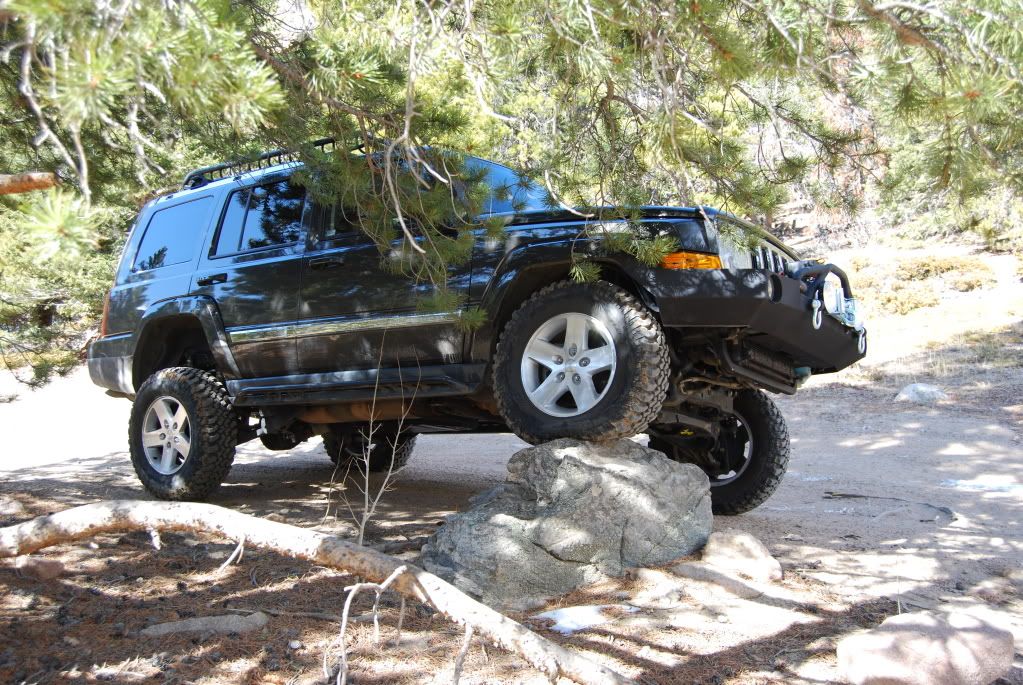 With the stabilizer bar disconnected, the QDII didn't work as hard all day. The ride was greatly improved and I rarely lifted a wheel. Unfortunately, I think I wasted my driver side upper ball joint. The Jeep is going in Thursday to find out. The better upper control arms are in the future.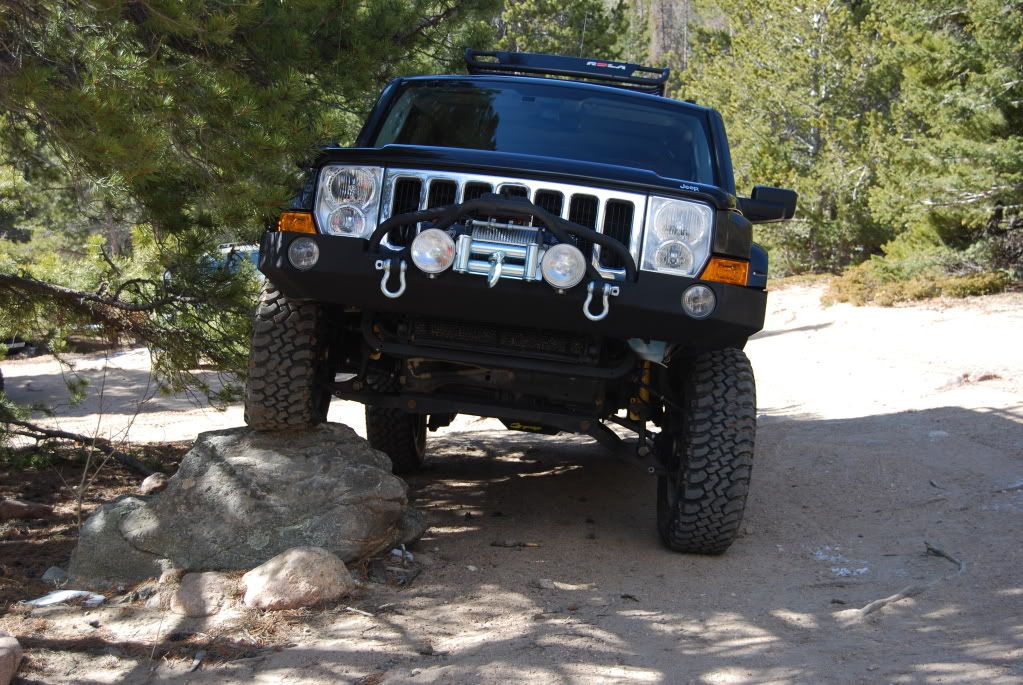 The way back down. Two GC's taking two different lines, both guaranteed by gravity. You can get an idea of the steepness of this hill by looking at I-70 below. The snow certianly made this section different than I'm used to.