Discussion Starter
•
#1
•
well kind of....went to my sister in laws tonight for her daughters welcome home party and she lives in the freaking bonnies and you have to take this little dirt road to get to her house, so my wife said "hey look now you can't say the jeep hasn't seen dirty."
and i said "your right take a pic as i drive away, cause who know's how long it will be before it see's dirt again." so she took a couple of pics of it with the cell phone camera. sorry they look so blurry.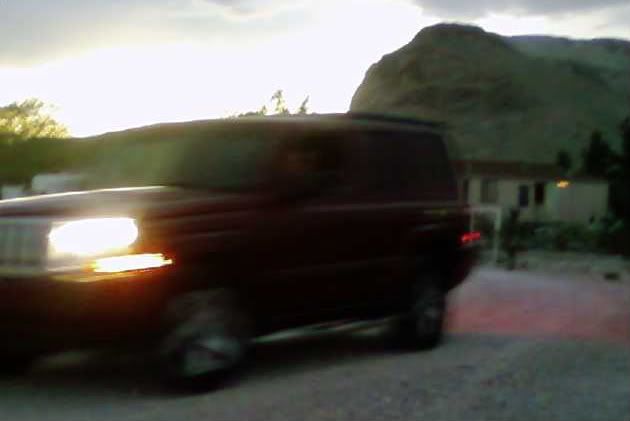 and a little friend that i spotted on the way out of the desert, that was reminding me i was in his backyard. a sidewinder snake. was about 4ft long. again sorry the pic is so blurry but i didn't want to get to close to take this pic. not the biggest fan of snakes.