Discussion Starter
·
#1
·
I recently got my 2006 v6 commander, non nav, non boston audio. I put in a crappy JVC deck, Kicker dx series 3 way 6x9s in front and polk dxi 650s in the rear door.
What i did differently was purchased 3 way 6x9 speakers, but separated them into a woofer in the door, with mid and tweeter in the dash, just as jeep does.
Buying 6x9s for the door and 4'' speakers for the dash allows the tweeters in the door to go unused because of the internal crossover.
1. separate tweeters from woofer. The kicker is just screwed together, im sure they are all like this, just twist.
seperated tweeter next to mopar counterpart.
You will likely notice the tweeters are on a platform that makes them too tall.
dremel whatever you need to in order for them to fit. Here are my kickers
dremel Jeep dash in order to fit tweeters under grill. Here is the pattern i used:
allows:
secure tweeter with double sided tape, silicone, hopes and prayers, etc. vibrations isn't an issue here, so don't worry too much.
All buttoned up:
subtle Kicker chrome logo is visible only for those looking for it.
Woofer:
I decided to plug the hole left by the missing tweeter on it's plastic platform. This will allow it to move more air, and preserve it's efficency.
i used electrical tape with a cardboard center, because i used up my woven kevlar on my Bentley, and because we're not building a church here.
Fin.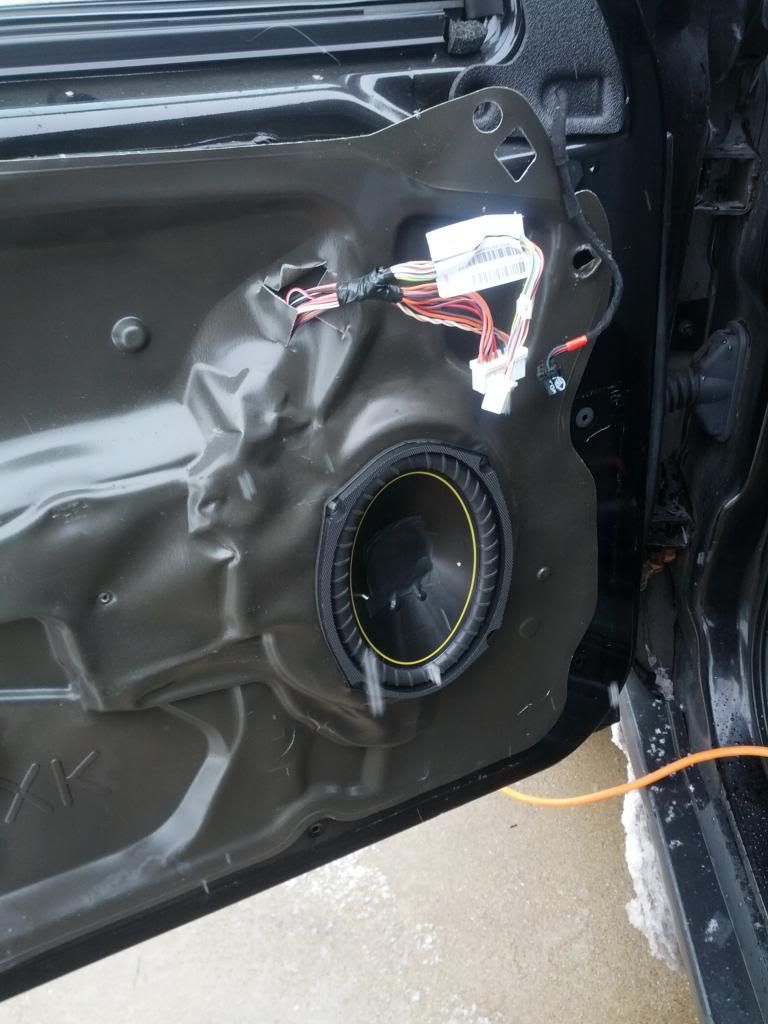 I will do a separate thread on removing door panels and link ti it.