Lee and I and two neighbors went on a long trail ride today. They have a large ATV and we took the Commander. We went everywhere that they could go with one exception. In a canyon far back in the mining area we tried to drive over some very large rocks that were too close together. With no way to go forward we used our winch in a cradle on the back receiver to pull us backwards and off the rocks. Got a trail scar on our nerf bar. Other than that minor hiccup we had a great day. Saw lots of old mines and the desert was covered in wild flowers. On the way out I had a rattle and discovered that the right rear shock was hanging. Somehow we lost the lower bolt. I used the pin from my tire carrier and a hitch clip to temporarily fix it, worked, got home about an hour ago. I will tell the story with the following 14 pictures.
The desert had millions of flowers of all colors, everywhere you looked.
All colors, yellow, red, purple, white,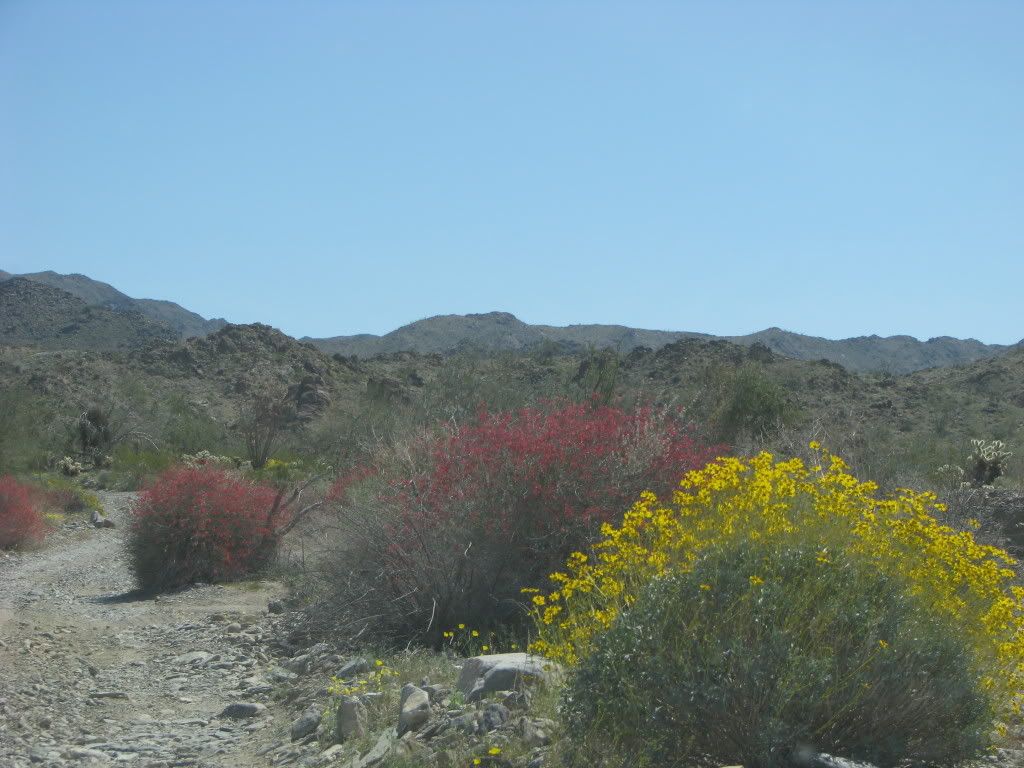 The first stop was an old mine with cyanide pits for leeching gold from ore.
The old mine roads led everywhere. Most of the side roads led to old mines.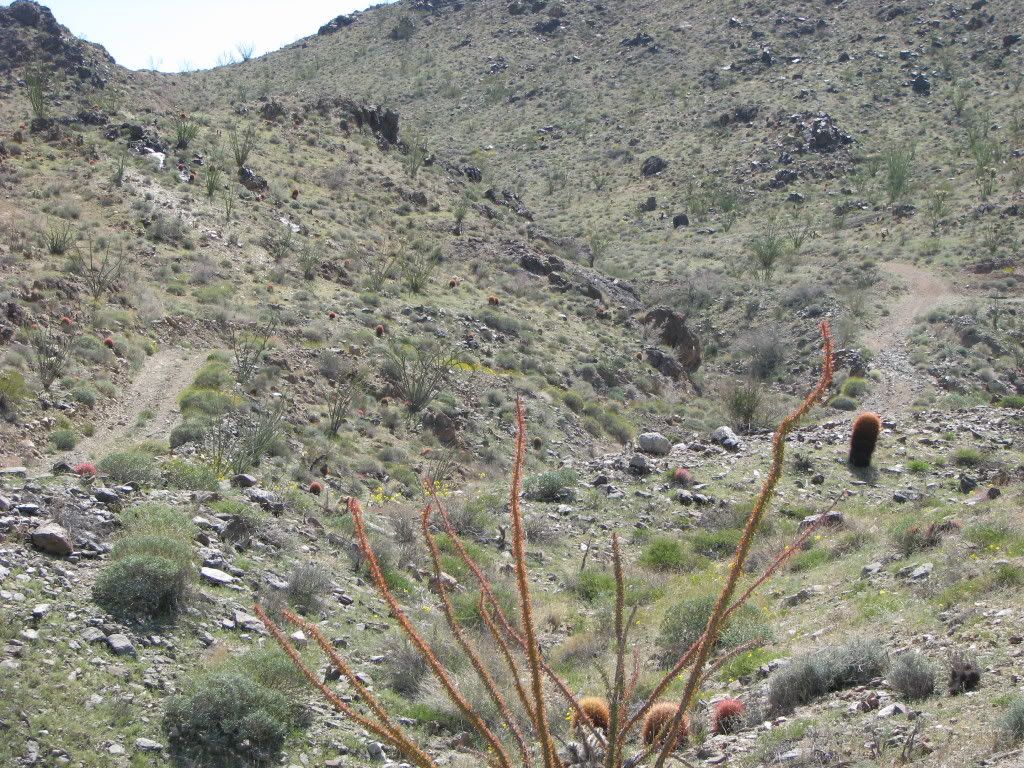 Our neighbors brought there three dogs along on their ATV.
This is what was staring back at us all day.....LOL
There were lots of caves and mine shaft, many were filled in.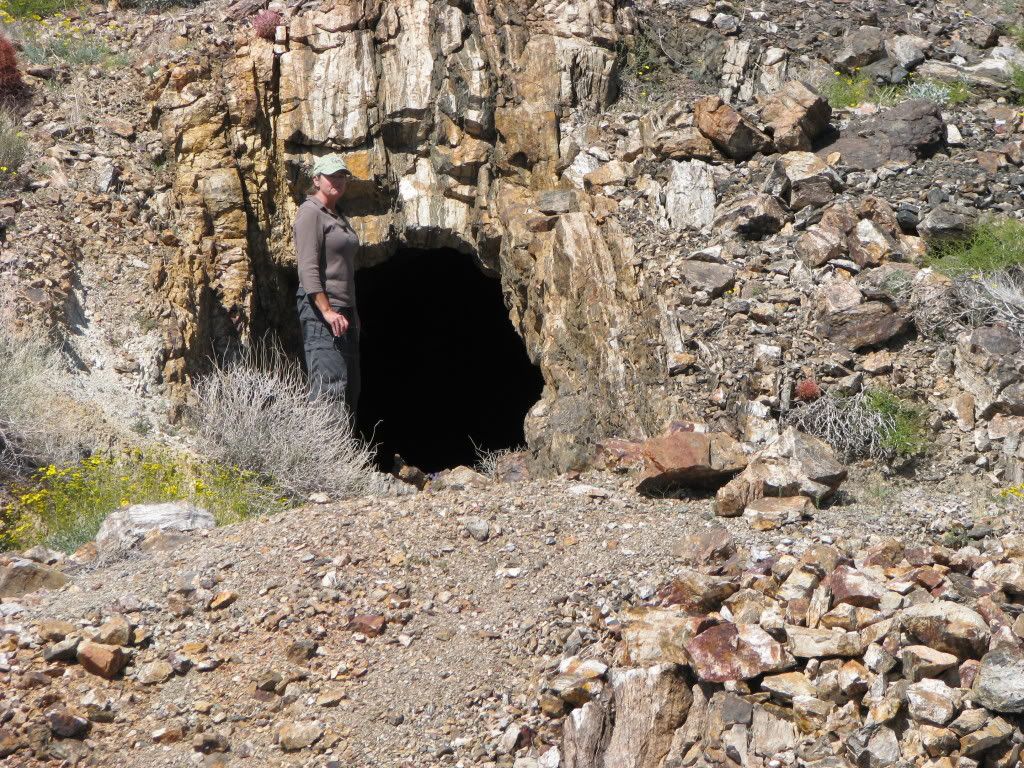 Barrel cactus were all over the hills, millions of them.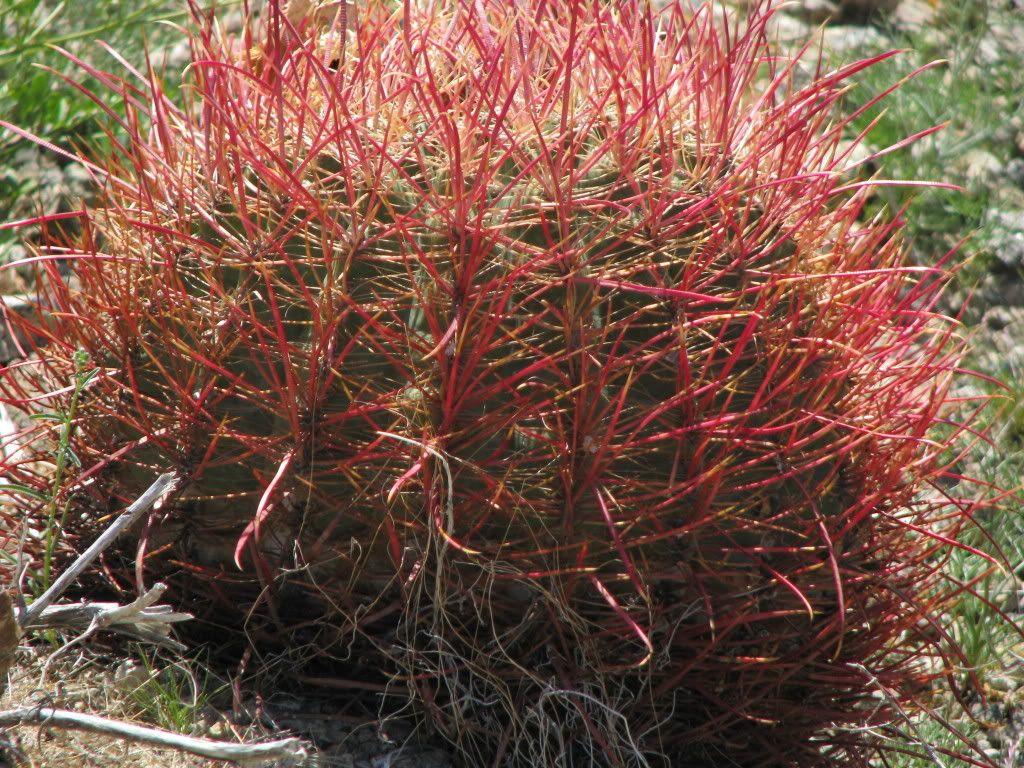 Many of the hills were steeper than they look in this picture. Had no trouble with traction.