Discussion Starter
•
#1
•
I have been planning on writing about this experience since it happened about a month ago. Seeing the post from Discount Tire yesterday jogged my memory. When Lee and I started out on this latest travel adventure we had a wheel almost come off the Stacker Trailer about 30 miles south of Flagstaff. The lug nuts had worked loose and ruined the studs on the front left wheel. I got the Commander out of the Stacker and drove to Flagstaff. On the way I called Discount Tire. They had a tire and wheel ready for me as I arrived just at closing time. I went to a NAPA and got replacement wheel studs and lug nuts. As I was at the Discount Tire store the asst manager told me he would give me a great deal on replacing all the tires on the Stacker. The heavy duty tire and plain white trailer wheel were over $400. He quoted me a price of about $1,700 for five more tires.
I called him the next morning and told him I would agree if he would include a spare for that price. I brought the Stacker to the store and they replaced all the tires with new ones. When I went into the store to pay for the tires, he presented me with a bill for over $2,000. I told him that it should be $1,700. He said that price did not include taxes, mounting, balancing, etc. I went ahead and paid reluctantly but was not happy about it. I did not make a big deal about it and was not disruptive, but I did state my case that the $1,700 quote included all those items.
There is a good ending to this story. An older fellow, (the store manager) came over and asked me what had happened. I calmly told him the situation. He turned to the asst manager and said, "Make it right". They refunded me over $300 and honored the quoted price of about $1,700. I thanked him and felt that he had done the honorable thing.
Later on the trip I also replaced the chrome wheel at another Discount Tire store in Albuquerque. They put the spare on the wheel but did not have a big enough lot to mount in in place of the white wheel. That happened for free in Amarillo at another Discount Tire store the next day.
All in all a satisfactory outcome with the exception of quote issue. Good people, good attitude by the fellows that installed the tires and the store in Amarillo emptied out to see if there was really a Helicopter in the Stacker.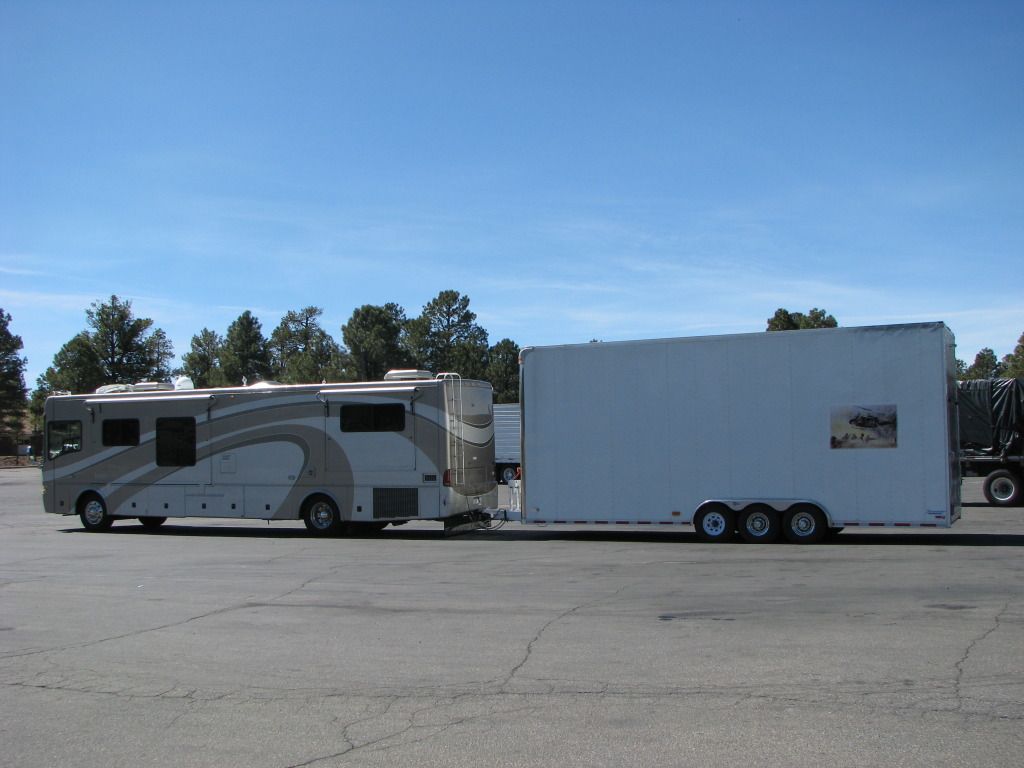 Thanks to Discount Tire.