Discussion Starter
•
#1
•
Ive seen others post good how to's for a 4.7 so i figured i show people with my 3.7
as of today my jeep has 54000 miles.i changed the plugs yesterday for the 1st time.
i went ahead and got NGK Irudium IX part # ZFR6FIX-11 stock no. 6441,
guy at oriley"s said the computer is showing OEM gap at 42, under the hood it says 40, i measured them at 41...so i left them alone.
DISCONNECT BATTERY CABLE BEFORE STARTING!!!!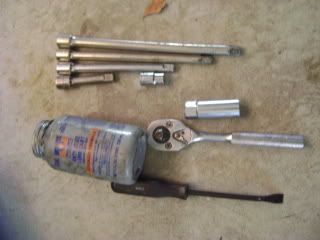 tools used... make sure your spark plug socket has a rubber o ring...or else u will have a hard time.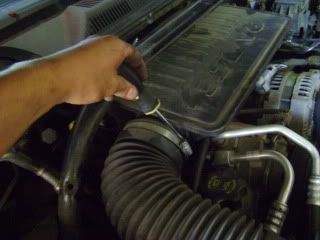 disconnect tube from plenum style chamber
this is behind the chamber under the cowl vent area unscrew Clamp
chamber should snug right off.be careful not to pull hard,there is sensor i think its the IAC.
now you have a good view and space to work on ur plugs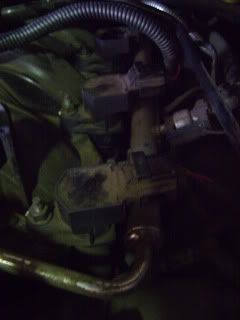 i highly recommend you start on the driver side(LH side) because by the time you get to the last one you will have cached your mistakes, take off the nut the holds the coils with a 10mm
coil plug pops right now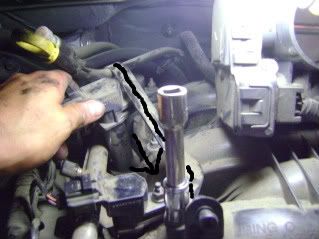 continue the process till you get to the passenger side middle one. as u can see there is a tranny bracket in the way...unbolt the nut and continue,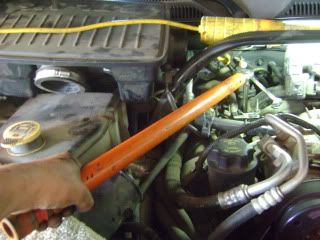 the last one is a lil tricky....i had to use a breaker bar. what im using is actually the lever to my jack. so u can use anything that's has leverage that the socket end fits in..
there you are done. reassembly is the same as disassemble.
now that ur done. u should clean ur Throttle body while ur at. the cool thing about the 3.7 is that its just one whole unit unlike the 4.7 which has the closing cable throttle hinge and a sensor inside it the 3.7 doesnt have one. its a sealed TB.
disconnet the plug that goes to the TB and unbolt the 4 nut.
as u can see it will fall right now. no worry's of messing up a sensor on the tbi.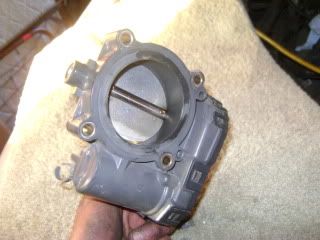 now ur really cleaning the TB from the inside..
i was like What the heck....when i realize the TB housing was plastic.but the "butterfly" is metal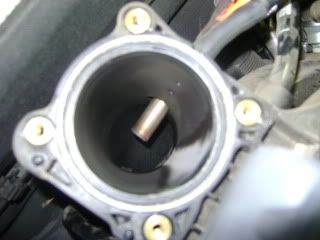 now that your tb is out of the way try to clean as much in there as you can... i sprayed a few shots of "air intake and tbi cleaner by GUmout....
reassembly is the same as disassemble.
i really felt a big difference.smoother.... like with my old plugs i remember taking off from a stop sign really fast at 4500 RPM it would kinda bogg out,,and continue...now the needle passes 4500 with no sign of giving up....and i feel more confident in changing lanes and passing....i got the xk at 26000 miles and i always knew it drove slow but i didn't care cus i got it for its looks..anyways hopes this helps someone.thanks