The ignition switch on my 06 Hemi was acting up (Random issues with stalling, dash loosing all power and slow response from starter when key is turned). So since I was changing it figured I would do a quick write up here in case others want to tackle it. It is a pretty straight forward job.
Disconnect the negative battery terminal.
This trim cover around the ignition switch needs to be removed.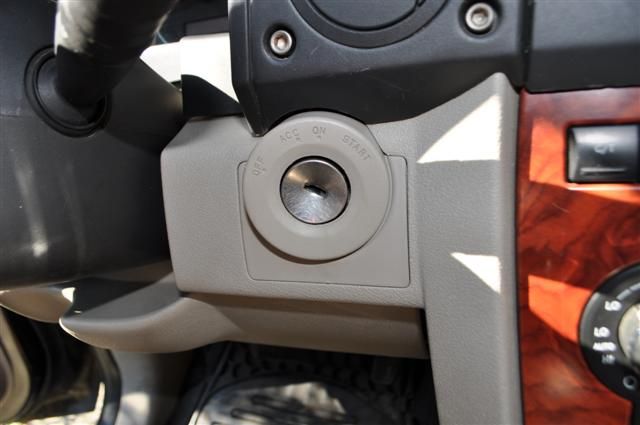 Carefully pry the trim off with a trim removal tool. Or you can just grab it and pull it off like I did since I didn't have a trim removal tool and the little screw driver I was trying to use seemed to be damaging the plastic. Something wider would have been better (like a little putty knife).
Here is a photo of the trim removed so you know here the clips are located.
There are two T15 torx screws that need to me removed on the lower edge of the switch.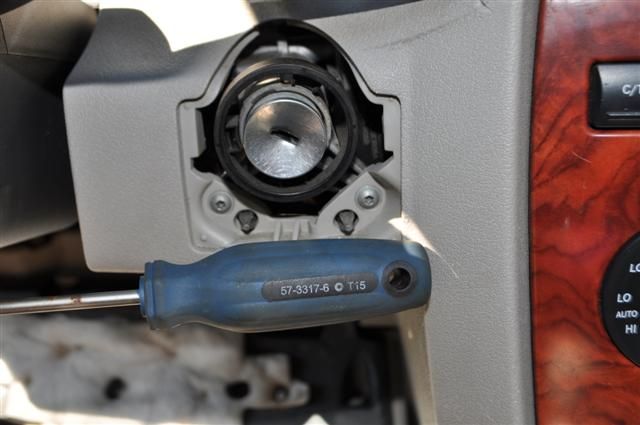 Now the front dash fascia needs to be removed in order to get to the last torx screw holding the ignition switch in. the dash fascia is held in with most of the socket head cap screws on the face of the dash. You only need to remove the ones in the photos but it will not hurt anything if you pull them all.