As usual, our 5 day trip was way too short. But it was fun again this year. Our trails were 7-mile Rim on Friday, part of Gold Bar Rim and part of Hell's Revenge Saturday (ended up getting rained out until about 3:00pm, so by the time we hit Hell's Revenge, it was dark), and Metal Masher on Sunday. I ran the whole weekend with the front sway bar disconnected, that was a nice difference. I didn't lift a tire nearly as often as previous trips. Nobody sustained any damage though my passenger side Bilstein loosened up (drivers side did it a couple months ago). PIA. My plans for next year are 285's, custom front springs and possibly another inch of rear lift after I see how the front turns out. I got awful tired of banging the front componentry on rocks. Another two to three inches of clearance under the front diff will make a world of difference. So would a solid axle conversion. My brother and I were the only ones with cameras, so I didn't get as many cool obstacle shots as I had hoped. But here's a few to show the area.
Video of some of the trip - 7-mile Rim, Gold Bar Rim and Metal Masher.
http://www.youtube.com/watch?v=XRwV_Sp2ZK0
Prepping for the GL4x4 skidplate which arrived a day before we left. I painted it at the rental condo in Moab and bolted it up while it was still tacky.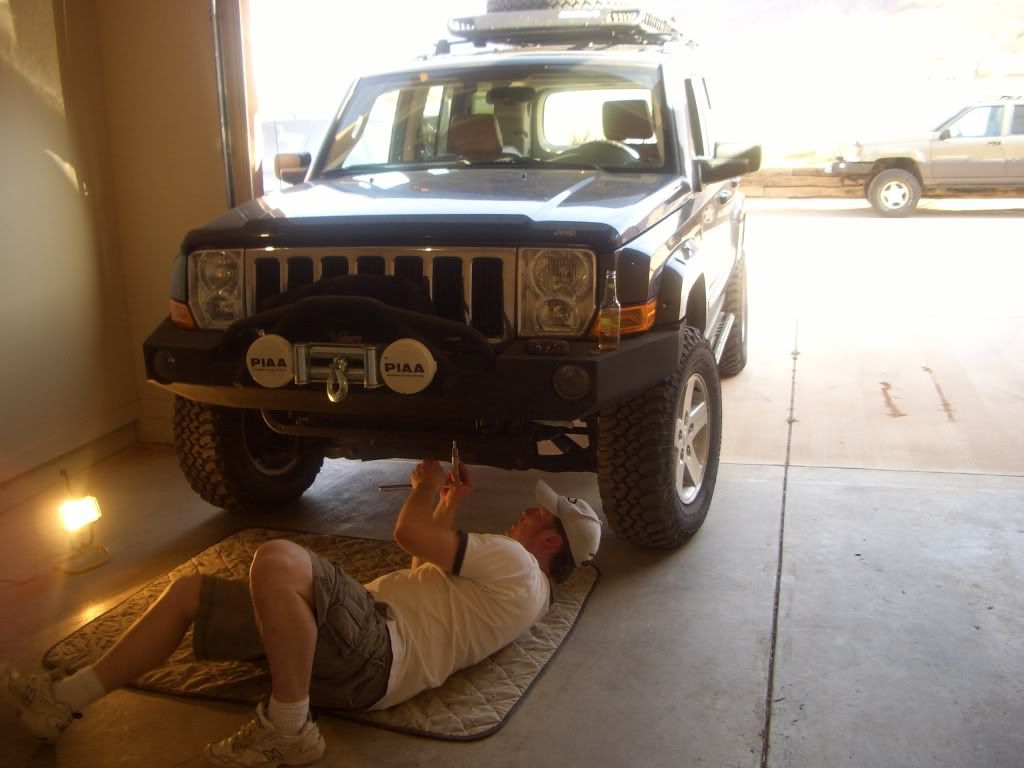 Playing around on some steps on 7-mile Rim - using the sliders.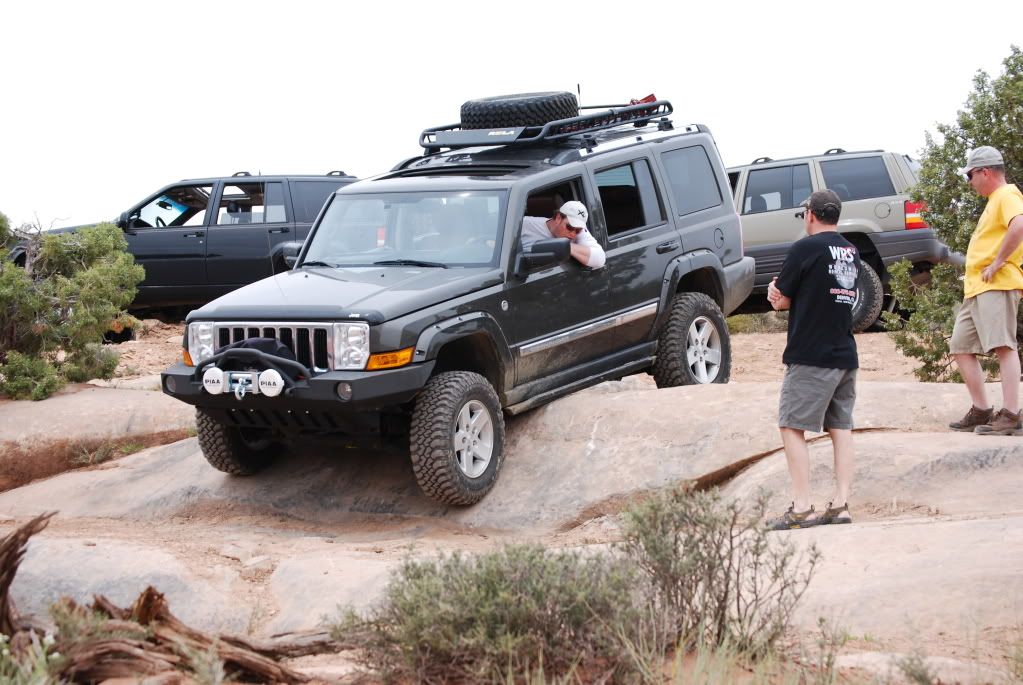 Photo op on 7-mile Rim.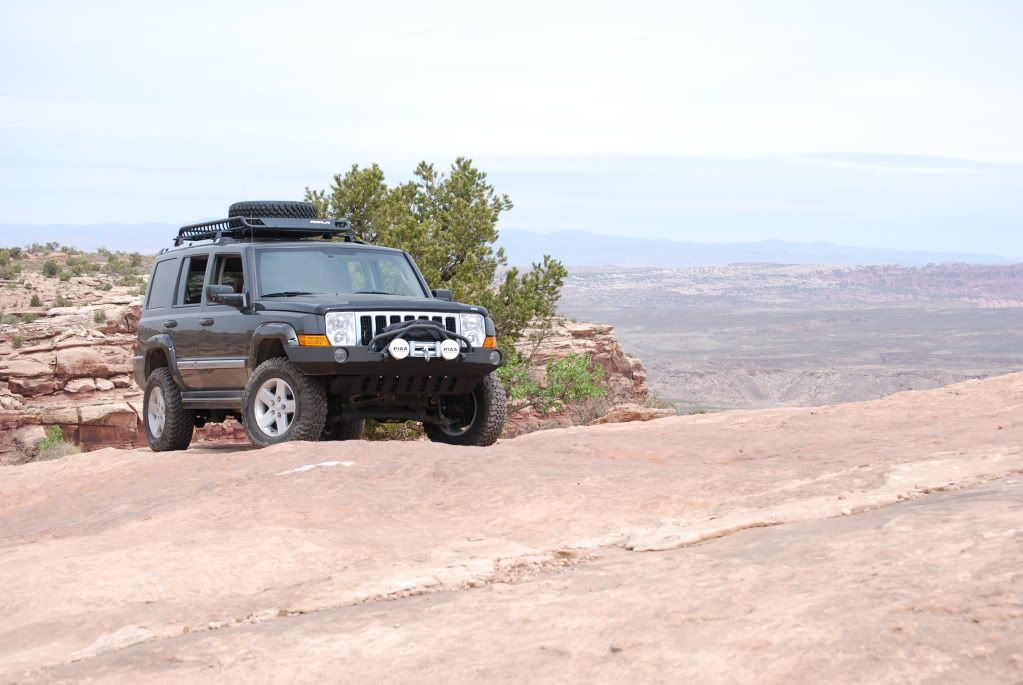 The gang in formation between Monitor and Merimac Buttes on 7-mile Rim.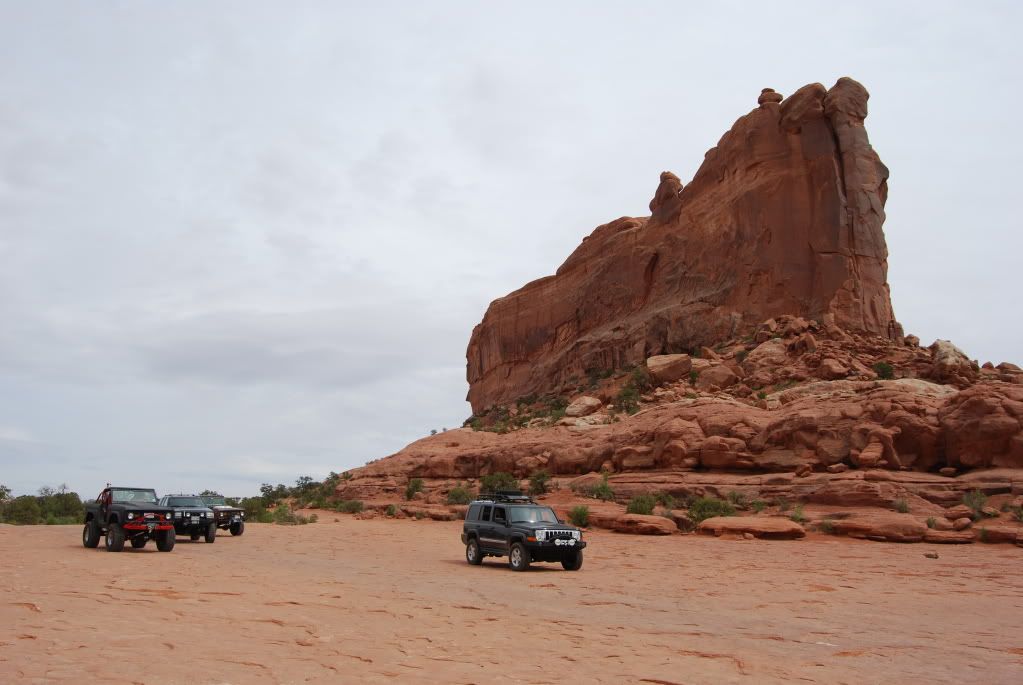 I could sit here for hours.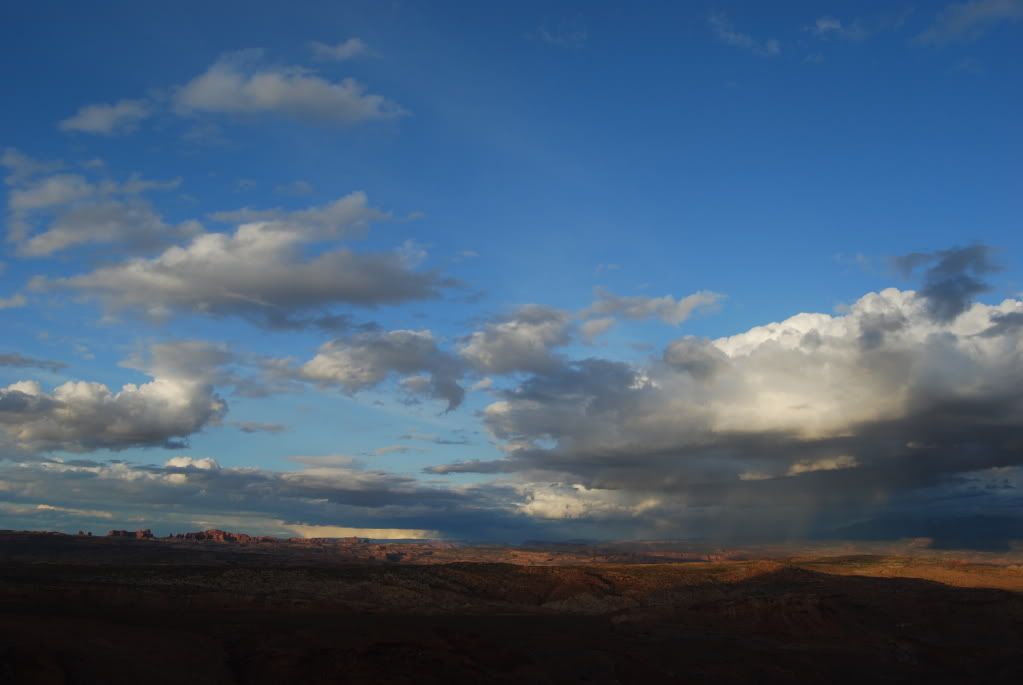 Fast way back to hwy 191 and Moab is about 10 feet ahead...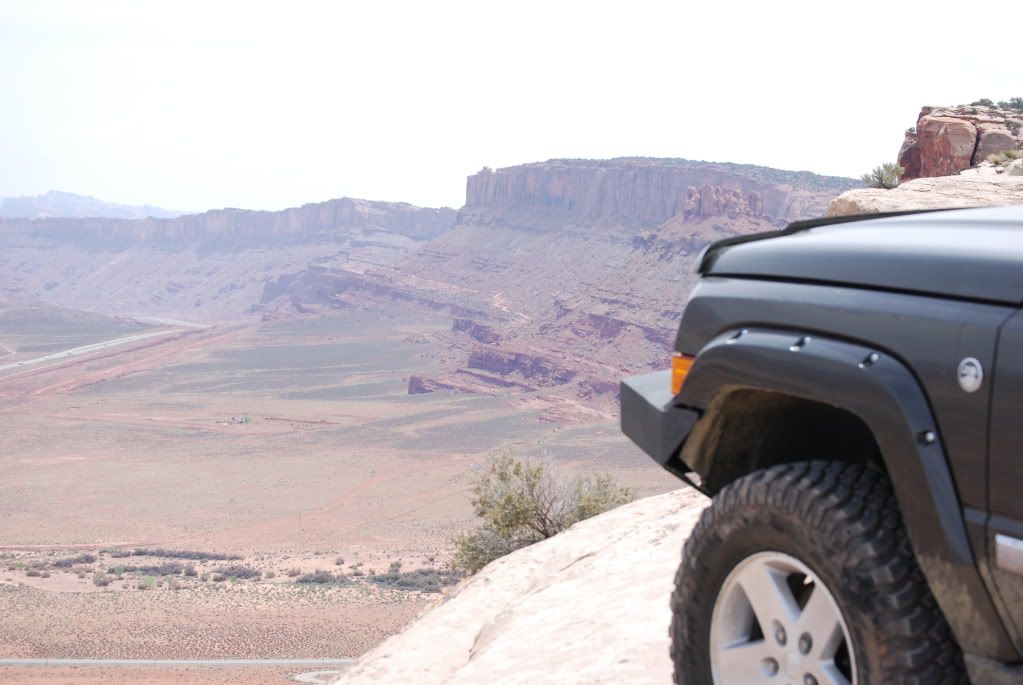 Up a step.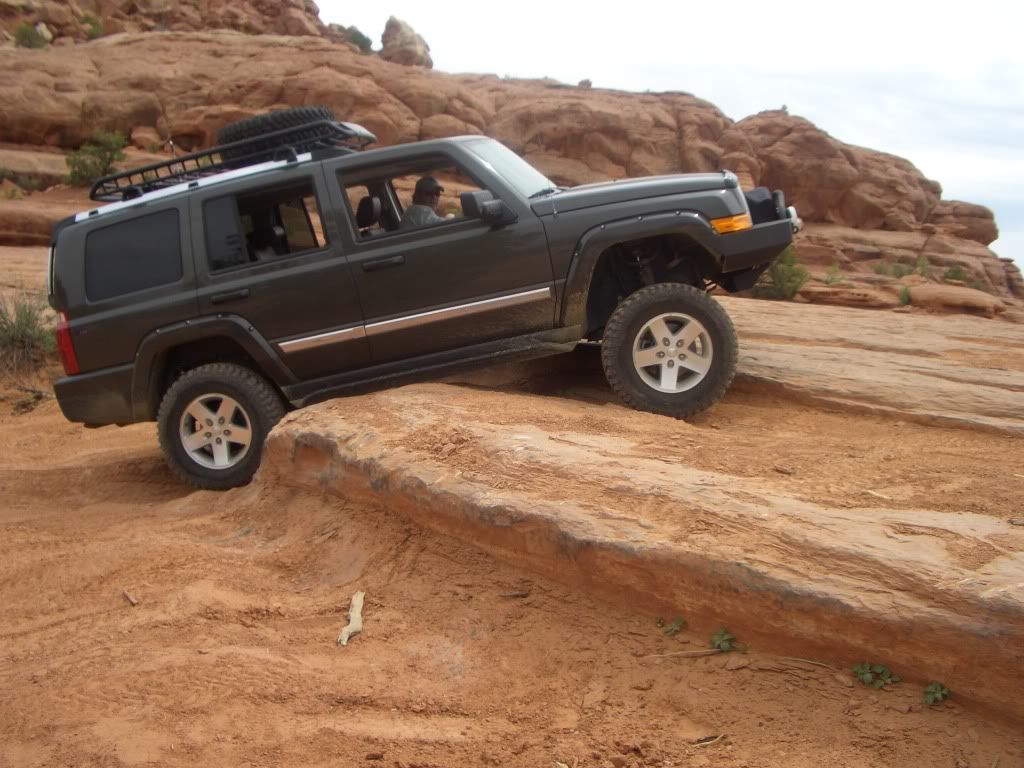 Arth's Rim at the top of Metal Masher. Book says 1300 feet vertical drop. I believe.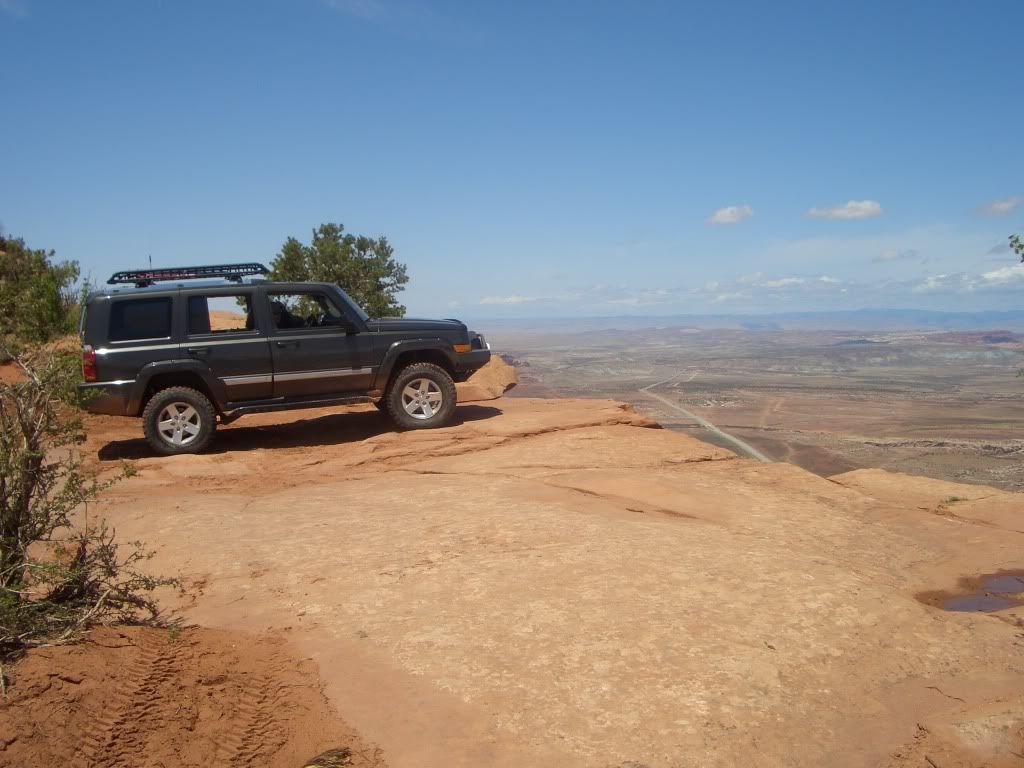 On top of one of the slickrock domes on Hell's Revenge - night wheeling.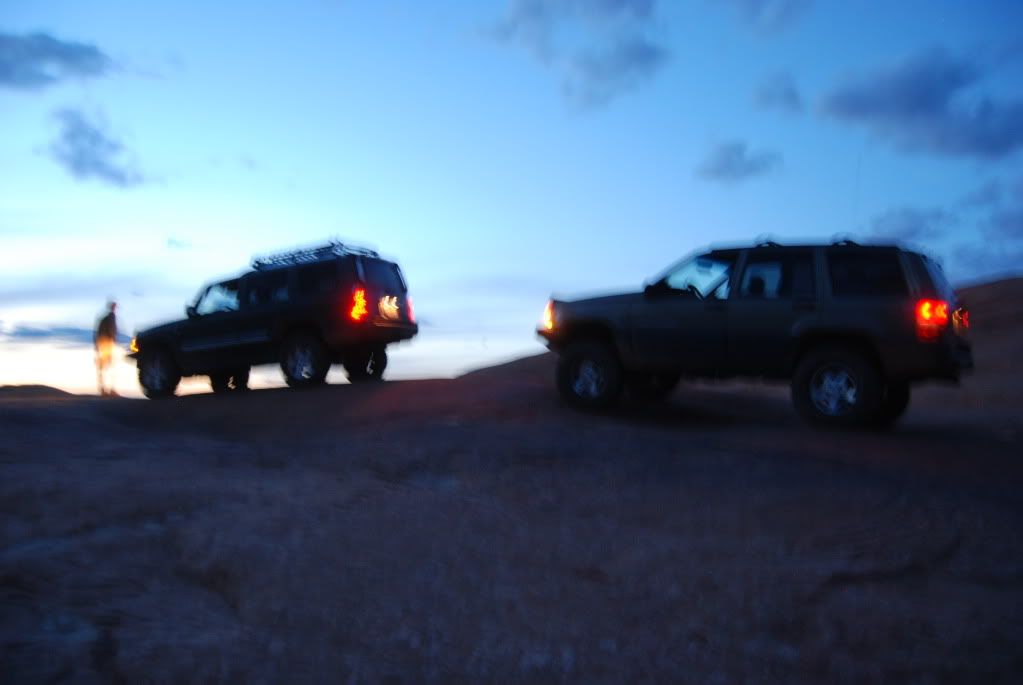 Coming down a dome on Hell Revenge.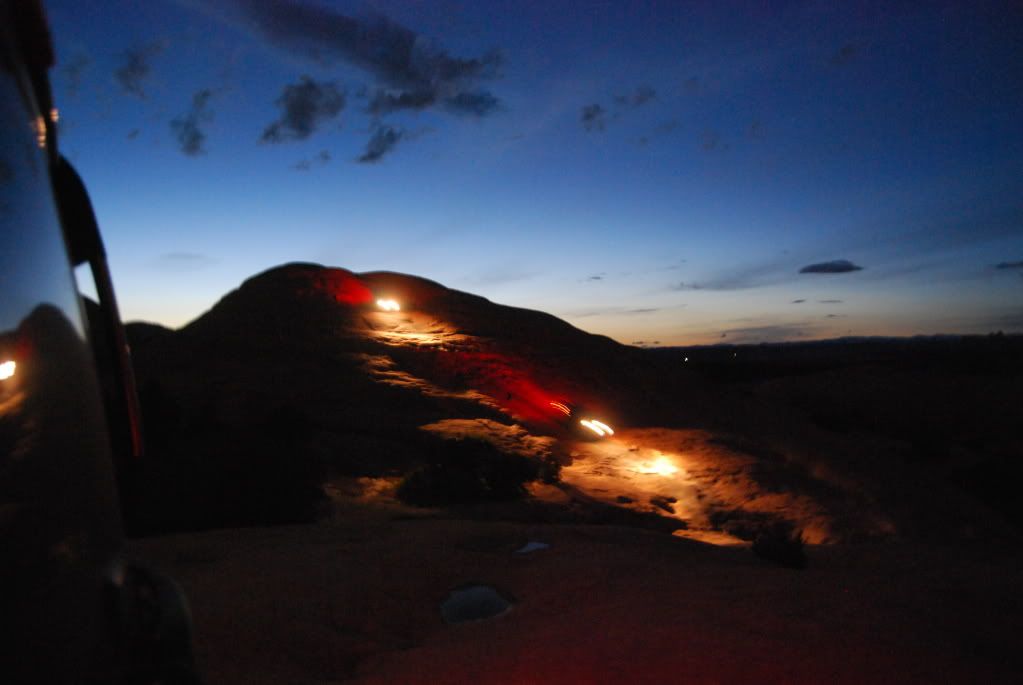 Not many commanders in town. I saw a total of three. Two stockers and the one I was driving. Got a lot of looks, mostly skeptical I think. But it did all of Metal Masher without winching (and no, I didn't attempt Widowmaker or Rock Chucker), and I don't think that's too bad for 255/75's. Also, and as painfully usual, the rear lower control arm mounts hammered everything. They're looking pretty beat, time to weld up some little skids on them or something. But after all that, I drove home on Monday (about 350 miles) with no alignment issues or damage, so I calls it good.