Discussion Starter
•
#1
•
I'm just sharing some general impressions of my new '08 Hemi Overland that I've had for only one month. Just got back from a trip from Spokane, WA, to San Luis Obispo, CA, and back. Here are a few of my thoughts:
1. I am amazed at the QD II in deep snow even with the stock G/Years.
2. Comfort on long haul days is very impressive, better than expected.
3. Gas mileage on the 2,600 mile trip was 17.11 actual while the dash computer said it was 17.7. This included a lot of Hwy 1 twisty driving along the CA coast. When I returned home last night it had only 4,000 miles so the mileage should improve a bit in the future. I've read that mileage is affected about 1 mpg for having fulltime 4 wheel drive but that's a price I'm willing to pay to have it.
4. I used almost 1 Qt of oil in the first 4,000 miles but that should settle down over the next few thousand miles as the engine gets broken in. My Wrangler started out using some oil but uses very little now requiring no additions between 6,000 mile oil changes.
5. I checked the odometer for accuracy against my Garmin 496 GPS and found that it's virtually dead accurate, near zero error. The speedometer, however, is about 1 1/2 mph optomistic at 70 mph.
6. It handled very well on twisty mountain roads for having such a high CG.
7. Nav and Sat radio are worth the $$ on trips like this.
Overall, we're extremely happy with it and plan on running the wheels off of it in the coming years!! And we couldn't be happier with all the chrome trim and the general good looks of the Commander.
Started in snow country:
Northern CA coastline: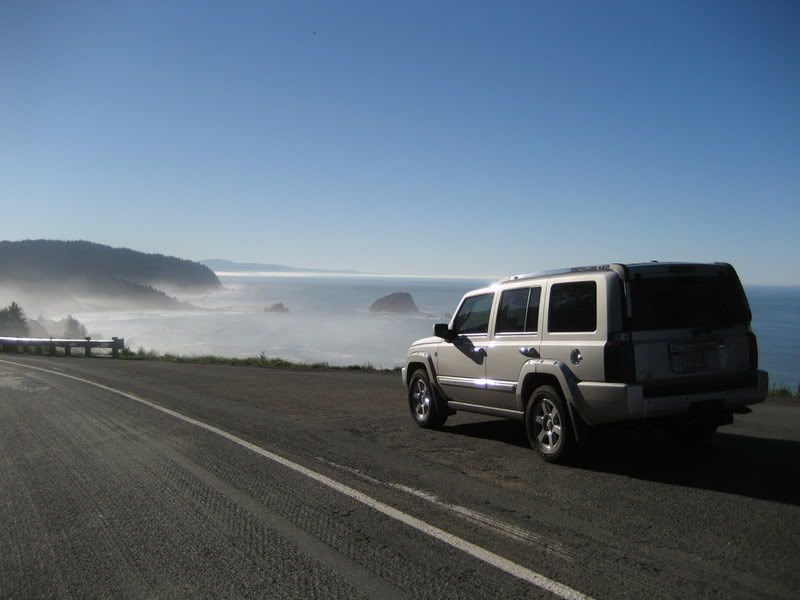 Tight squeeze through a Redwood: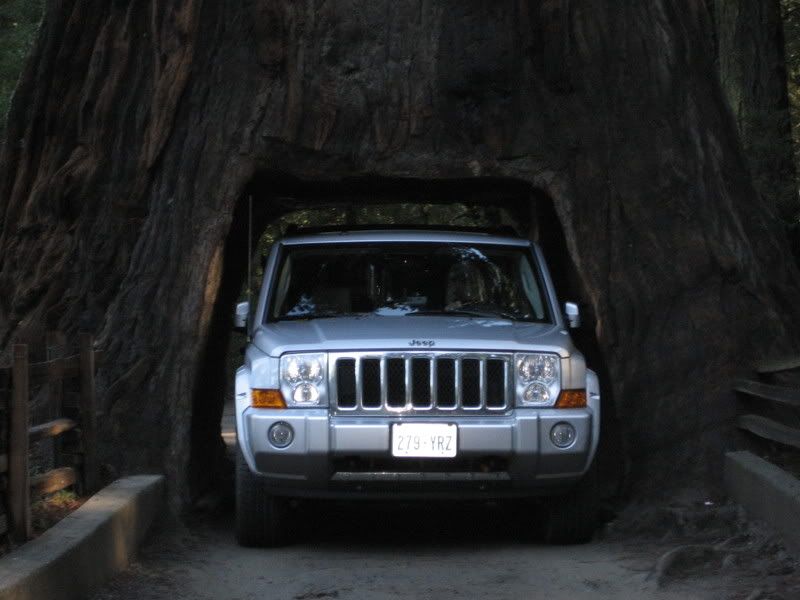 On Pismo Beach. No snow, barefoot in the sand.