Discussion Starter
•
#1
•
Tomorrow I will hopefully pick up an almost exact duplicate of my old Commander Limited. The only two differences I can find between them is that the new one has a Hemi and the VES. The exact same color inside and out and this one looks factory fresh with no dings or modification that I can see. Now the challenge is to choose to do the same mods or to change the plan with this one. I am open to suggestions. I still have the same overall goal of making it an expedition vehicle. Therefore I will probably do another Aux gas tank for an additional 30 gallons of gas. I will need a rear tire carrier to be able to use the space for the tank. Any thoughts on the new tire carrier? I will probably swap out the third row of seats for a locking storage compartment again. That will probably require Superlift rear coils at least for the weight. I will get another locking console from Jon. What ideas do you guys have as to the front and rear bumpers for this one. I got to find another "Gold Miner" for the hood. Lift, spacers, and new tires?. This one has all the factory skid plates. I will need new lower side body protection, Jon? I have a feeling that Jon is about to get a big order....What other ideas do you guys have for a fresh canvas??
Here is a late picture of the "Lost Commander"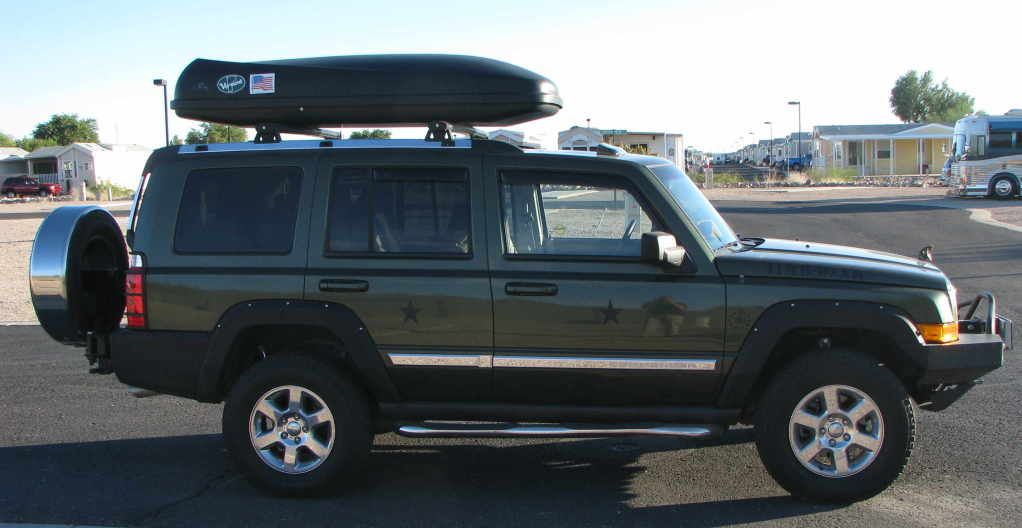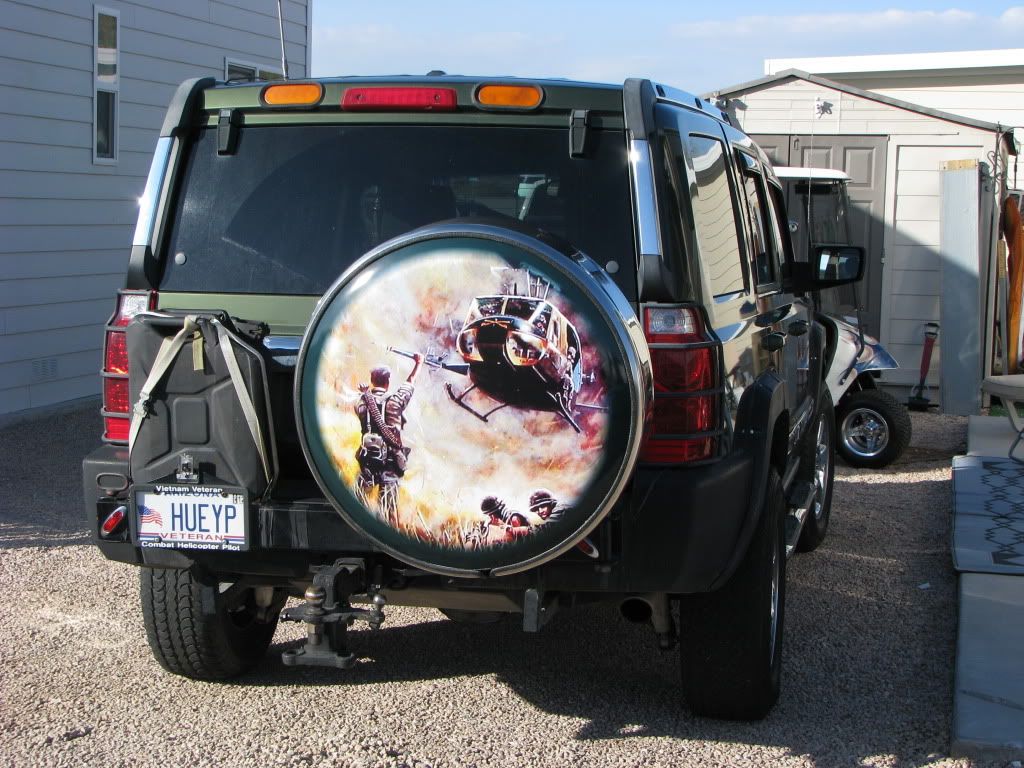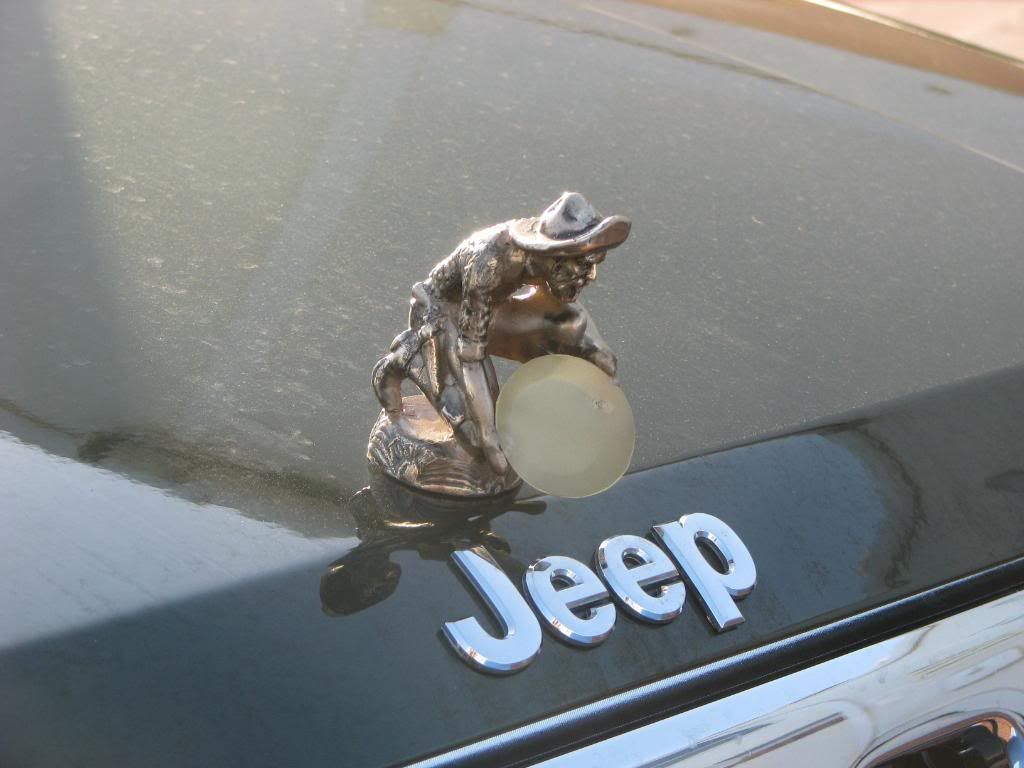 I have found a replacement for the Stacker that will need the graphic treatment and it will take awhile to replace the Coach. The new one will probably be 45 feet and have at least a 600 HP Diesel for pulling the Stacker. Still wish I could find my old vehicles, but they now could be anywhere. Need to focus on the future.