I am getting a Stacker Trailer to carry both the Commander and the Mustang behind the Motor Home.
The Commander fits under the Mustang in the stacker but will certainly not fit with the roof pod on it. I could store it but I doubt that I will ever put it back on so I thought I should sell it to someone that could use the extra storage for their Commander. I usually give this kind of thing away but I thought I would try to sell it instead.
It has the factory locking roof bars and it is the larger of the two factory roof pods.
I would prefer to have someone from the AZ, (Phoenix) area get it because I do not want to ship it.
There are bolts that go up onto the bottom of the roof pod to secure it from the inside. The pod locks as does the cross bars so it is hard to steal it from the top of the Commander.
This is not an auction, I just want a resonable offer.
Here are some pictures.
[/IMG]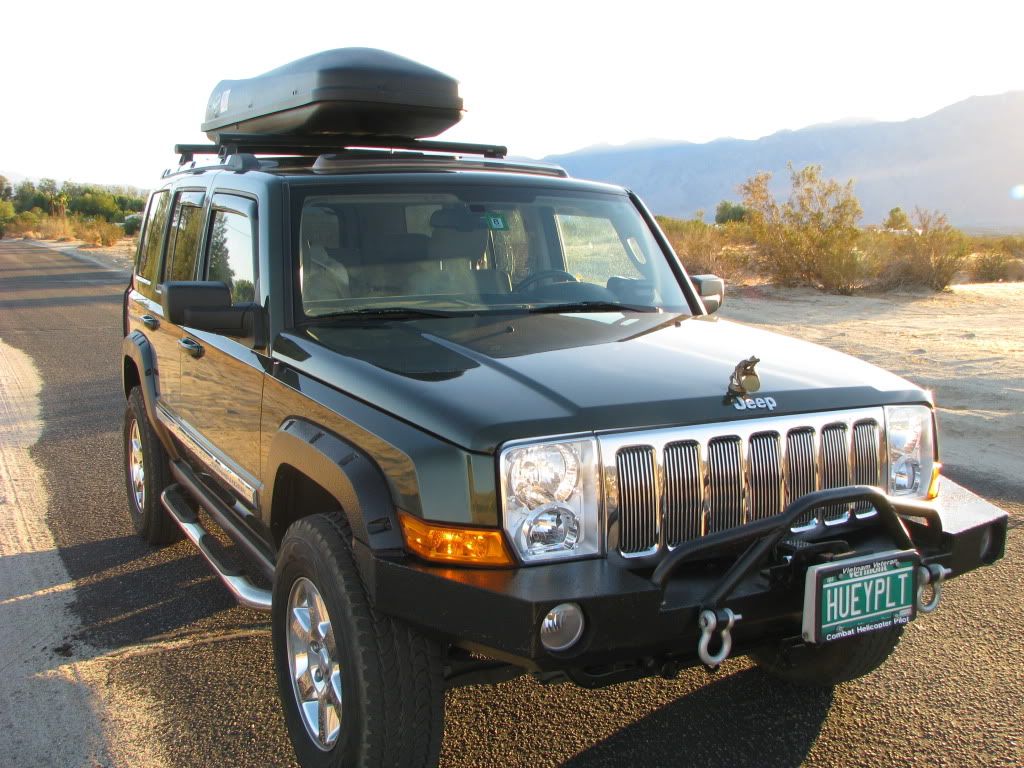 These are the locking sport bars, mine have the full strip.