Today during an oil change, I noticed some spot rusting that has started on the oil pan of our 2006 4.7L. I live in the snow/salt belt, so normally I wouldn't be concerned, but this seems like more than just surface rust to me. A couple spots are bubbling. It hasn't been
that
salty this winter...
I'm concerned this may have some relation to acidic oil? Not sure. Let me know what you guys think. I've been doing Mobil 1 oil changes with the stock filters every 5k since we purchased the vehicle w/36k miles. It now has 90k. My wife is the primary driver. The vehicle is driven according to the severe duty schedule in that she makes a
lot
of short trips- on a daily basis. Probably 80% are short trips. 5k miles takes about 5 months. So I guess I'm wondering if condensation is not burning out consistently. That is my hypothesis. Not great for the engine. Either way (whether it is acid/water related or simply surface rust and I'm making this out to be bigger than it is) I'm planning on installing a new pan in the early spring. Maybe I should adhere to every 3 months instead of going by miles..
Today I switched over to Amsoil signature series 5W-30 fully synthetic from the Mobil 1 synthetic.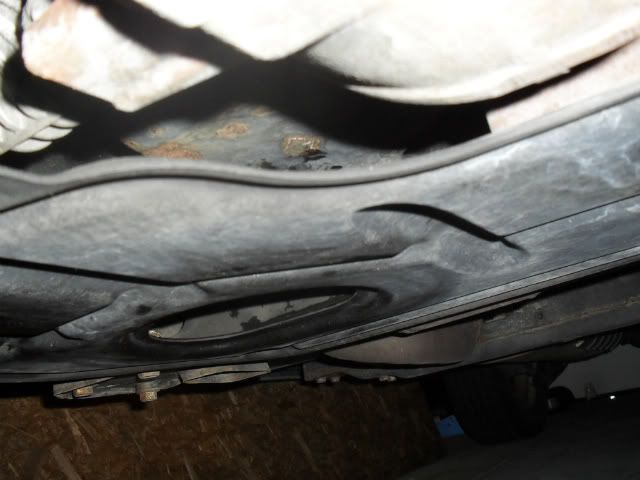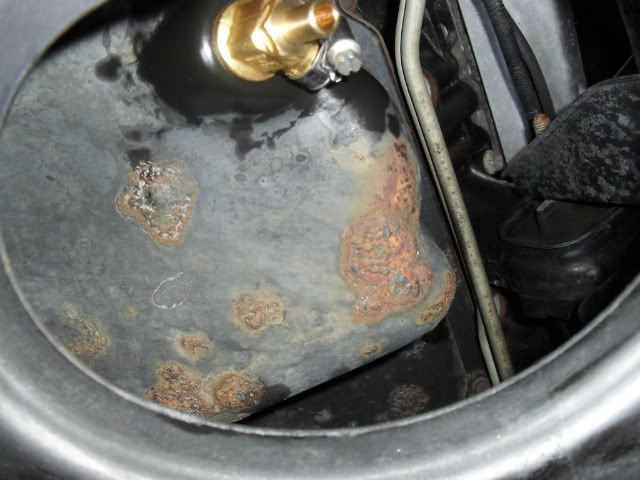 Thanks in advance