Discussion Starter
•
#1
•
As I was coming around a right curve yesterday, I had a very scary moment and I'm still not sure what to think of it. It felt like the steering stopped responding for just a moment. I ended up in the left lane (thankfully nobody else was there at the moment) and my immediate reply was to yank the wheel to the right to get back in my lane. As I did, I had an odd sensation that I can only compare to rolling on your ankle. The front end dipped and I felt some slight lateral movement. Immediately I thought that I had a loose front left wheel (either the lugs on the wheel or the spacer) and I proceeded to drive under 10mph until I could safely pull over an check.
I checked everything and found no loose bolts or lugs. Suspension components and steering joints/boots appear fine to my untrained eye. No warnings on the dash. I did smell something like burning as I was making my way home, but don't know if this was related or coincidence (the smell only lasted a few seconds). I am now wondering if this was just my imagination and if I'm overanalyzing this.
I posted this experience so I could tap into all the expertise on this forum - if anyone has had a similar experience, or is familiar enough with suspension and steering to have some thoughts, please share! I've added a few pics below.
Tire edge with marks from lateral movement (other tires did not have similar marks):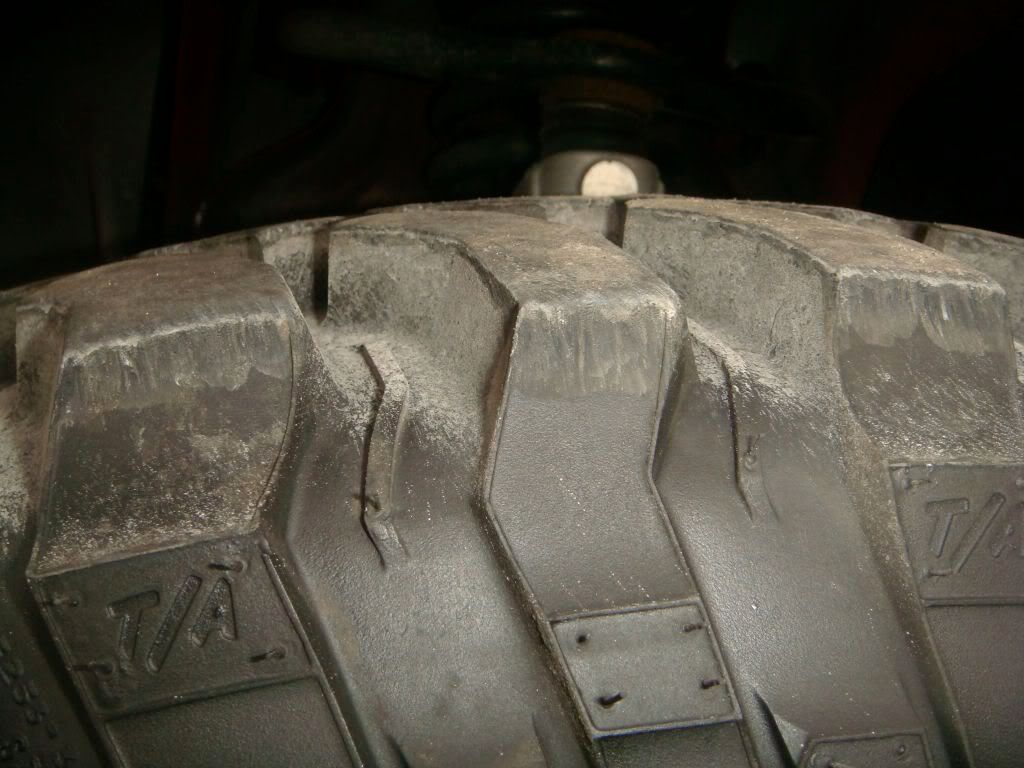 Suspension: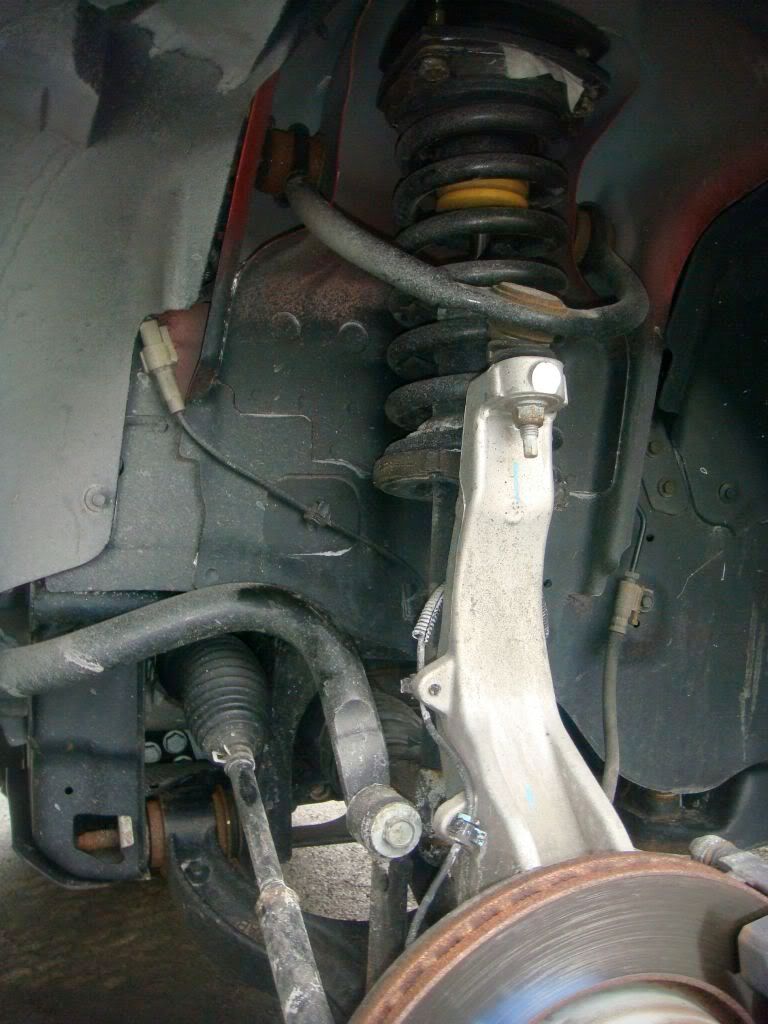 Steering arm: