Discussion Starter
•
#1
•
I started another thread which has been deleted due to a rules violation (this thread is not for the sales of this item), so I wanted to start a new one just to highlight the item that I had made for my Commander. Others have purchased them as well and you can contact us outside this thread for information but please do not list buy/sell information in this thread as I do not want to have to delete it for rules violations.
This project was 4 months in the making but there is finally a finished production model of the "Secure Console"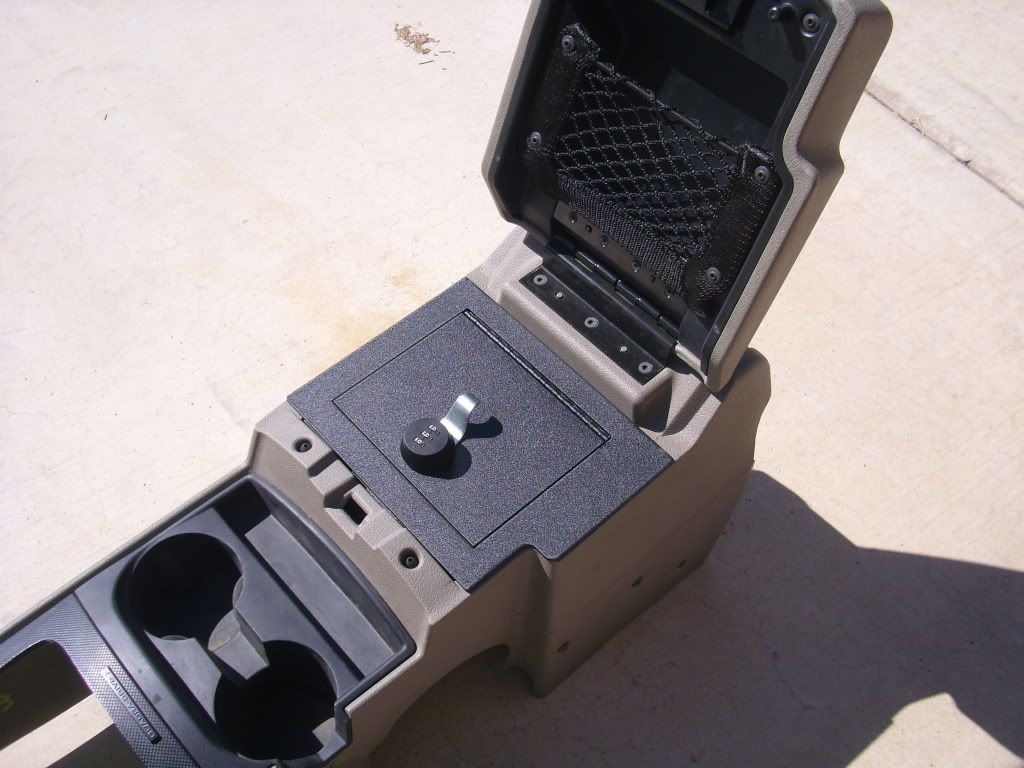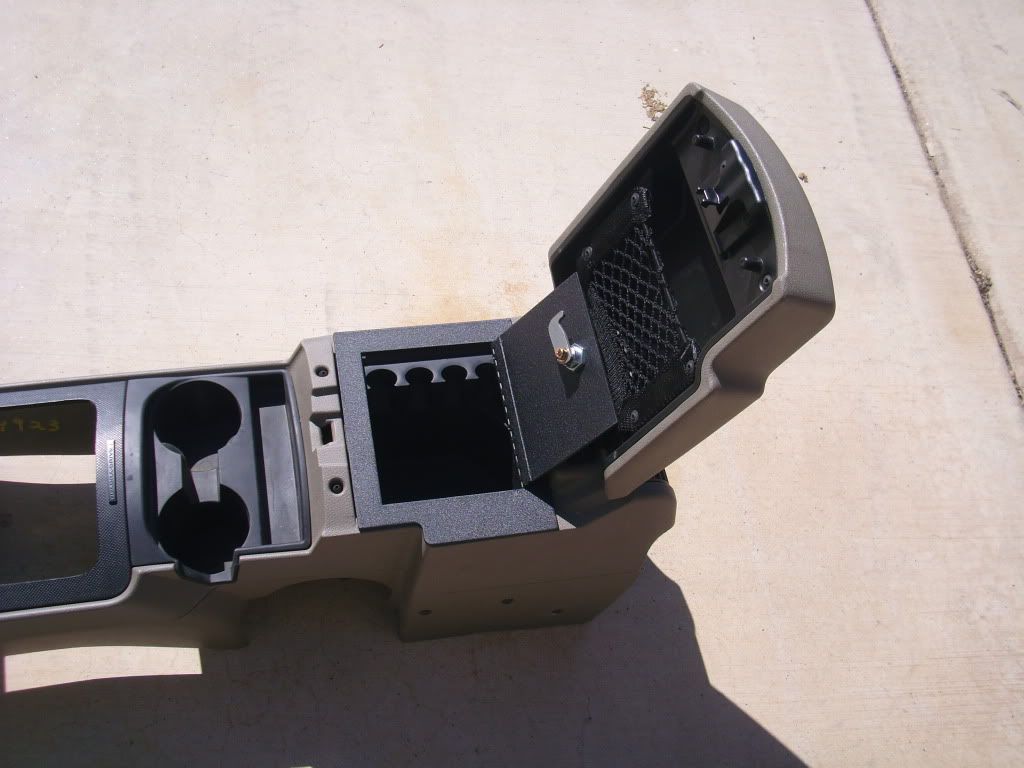 As many of you know while attending SEMA this past November I saw many great products for the Commander and talked to many different companies about producing products for the Commander. One product a saw was a lockable storage unit for securing your valuables inside your vehicle. At the current time there was nobody making such a device for the Jeep Commander so I asked one firm about producing such an item for me.
I shipped my spare center console to them and they worked up a product that I feel is a great modification to our current center console, The "Secure Console" as I have named it is not a lockable box like other companies manufacture but is instead a lockable door to attach to our existing center console. The "Secure Console" was custom designed, engineered and manufactured for me by a major safe company right here in the United States.
The "Secure Console" takes less then five minutes to install and provides more then enough security to keep my valuables where I left them. There are no modifications that I needed to make to my Commander and I can remove it at anytime without leaving any indications that it was ever installed (as long as you leave out one step in the install process).
As you can see in the three photos above, this item has been custom made to match the lines of our console and is make of a high quality think steel that has then been powder coated black for a very professional look. The lock has a three number combination that you are able to change as needed. The unit can be left in the unlocked position when you are not storing valuables and with a quick turn of the knob you can lock the top in place.
Here is a quick look at the unit prior to install.
And this is what the back/underside of the unit looks like: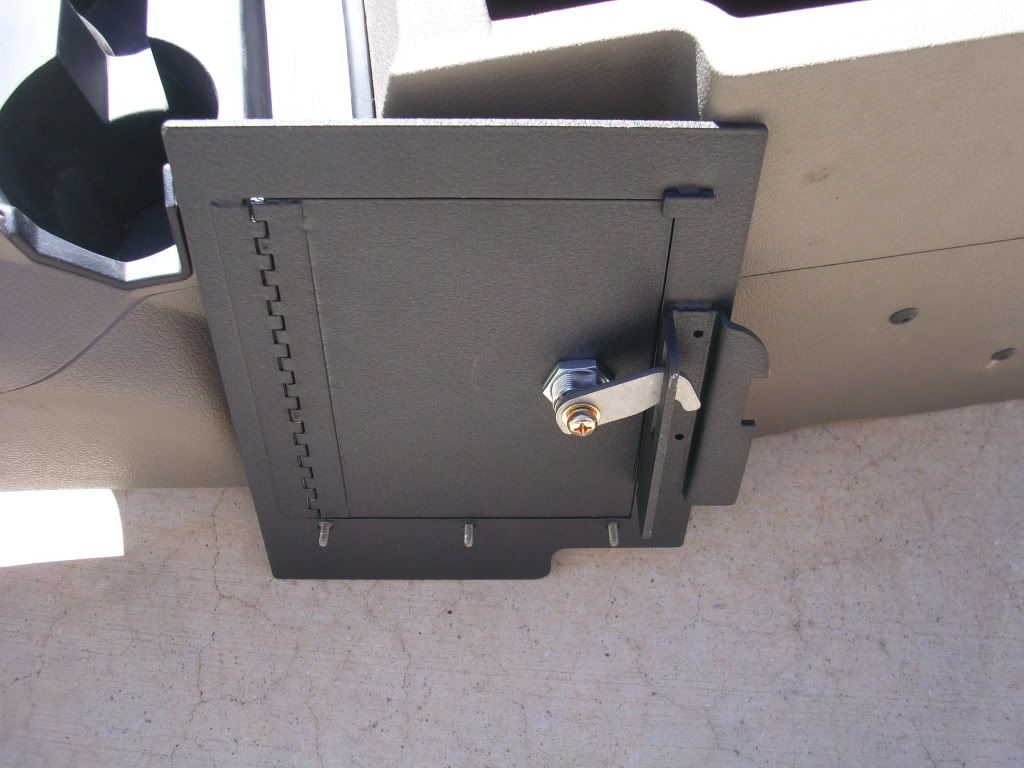 On the underside you can see the tab (to the right as you are looking at it) that slides into the front of the center console to position this unit and hold it in place, you can also see three attached bolts that you attach a backing plate to with the nuts that are provided to prevent the unit from being lifted out by anyone else.
The outer appearance of your center console will not change at all by the installation of the "Secure Console", They only one who will know it is there is me.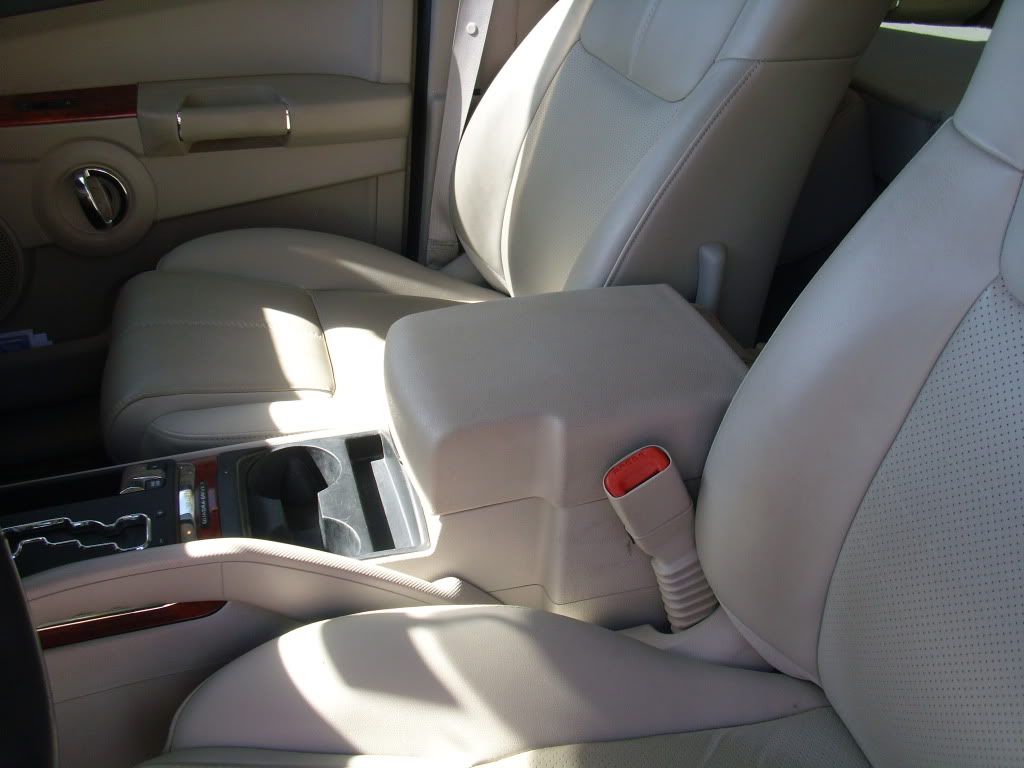 You will also notice that the opening is the same size as the current opening so this unit does not take up any of you inside storage space.