Discussion Starter
•
#1
•
So… a few months ago, I semi-screwed up my Sirius radio receiving by installing my roof rack. It affected it somewhat, but it still mostly worked.
Then, I added a surplus stainless steel fish screen from Lower Monumental Dam to make a cargo floor. (My good ol' buddy Dan is a scrap man) That pretty much finished it off, since the antenna is now blocked off from the sky. It does still work while I'm parked… depending on what direction I'm sitting. But while moving, it just doesn't cut it.
While things were apart, I (foolishly) thought the back of the RAQ radio in the dash would have a GPS type connector. I thought I'd add just another antenna and put it somewhere else on the roof. But, noooOOOooo, the actual Sirius radio receiver is under the passenger side back seat under a removable carpet cover.
And… the Sirius radio operates on the satellite S band of 2.3 to 2.4 Ghz. GPS is 1.4 and 1.6 Ghz, (L1 and L2) so a GPS antenna won't work anyway. We tried… we have several GPS antenna around the shop. The SMB type connector is the same for satellite radio and GPS, and even some cell phone stuff. It's this: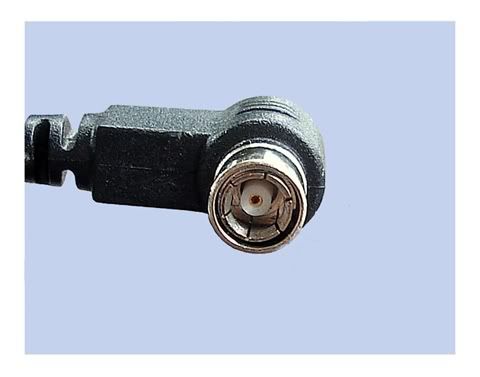 My cure is on the way. I bought a universal Sirius antenna from eBay for $16 shipped.

http://cgi.ebay.com/ws/eBayISAPI.dll?ViewItem&item=180361605942
It has the proper reverse style SMB connector and a nice long cable. I'll route it up forward, and sneak it out the front door's seal, and stick it via its magnet to the front corner of the Jeep's roof WHERE IT SHOULD'VE BEEN IN THE FIRST PLACE!!! Thank you, Jeep, for mounting the Sirius antenna on the back end, right where cargo racks etc. will block it from the sky IF USED.
The new antenna will leave the OEM one right where it is, avoiding sealing an open hole had I relocated it.
The alternative would be to order a $145 (the cheapest I could find) Sirius antenna install kit, with extension able. I think $16 beats $145 every time.