Discussion Starter
•
#1
•
I have a 2007 Overland with what I believe is called Light Greystone and Dark Slate Grey interior. I was thinking I would pick up a set of Mopar slush mats, but I'm having some trouble with colors, and I'm not sure how many carpet colors were actually available for these.
I'm having some trouble finding the factory mats in different colors though. Mopar.com only has "Dark Khaki" available, and says it "fits" all models and also WKs (doesn't say anything about matching).
Amazon has a set listed as "Slate Grey" but I don't know that either of these actually match my Overland's interior.
I understand the Overland had two interior options, and from pictures, mine is the starker contrasting one. Like this: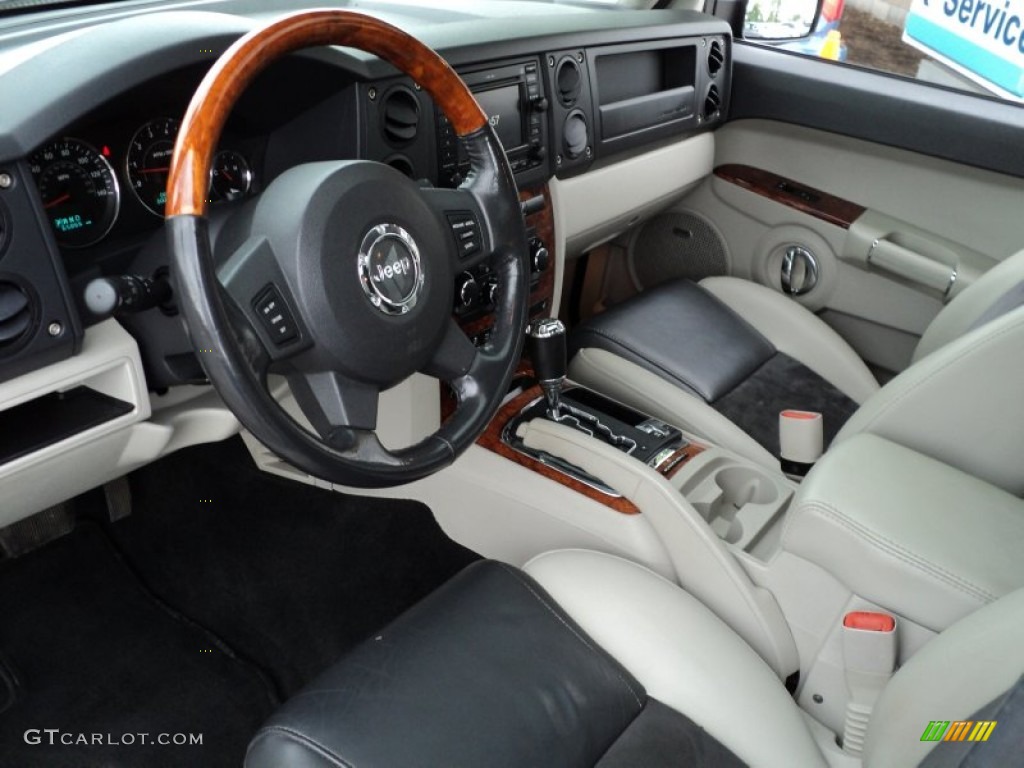 Anyone know where to find slush mats that match my carpet?
I'm also wondering if anyone has the Mopar cargo liner, and what they think of it.
[ame]http://www.amazon.com/2006-2009-Commander-Cargo-GENUINE-FACTORY/dp/B00LGYMG9W/ref=pd_ybh_11[/ame]