UPDATED!!
Hey XK kids,
I have some free goodies if they can go to a good home.
1st up.....the whole interior XK cloth seat set. I upgraded from the cloth seats to a leather kit 1 month into owning the xk. They are in perfect condition. I have the 65th anniversary edition so they have the emblem on the seats. You could put a JEEP emblem over the 65th if you want.
They are perfect if you have damaged seats or want a back up when your cloth seats get worn. They are an Olive color.
IMG]http://i306.photobucket.com/albums/nn250/ssalan/Mar08046.jpg[/IMG]
2nd up is the stock interior door panels of the XK. I upgraded my panels to the Limited style after about 2 months of owning my xk. Perfect condition. Again a perfect chance to replace worn scuffed panels after years of cruising and four wheeling fun!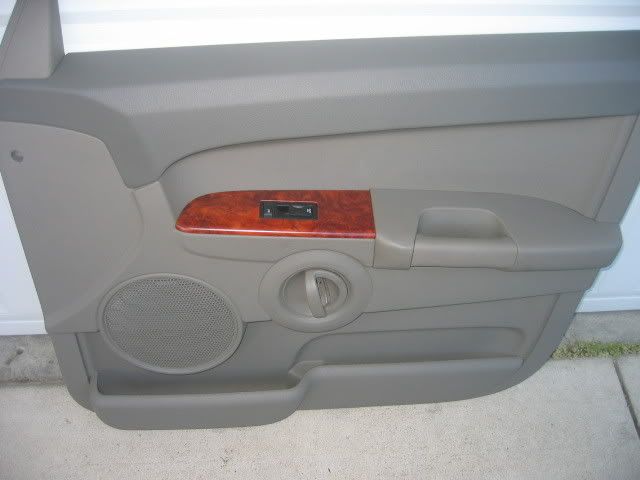 Behind door #3 is....a new car!
Just kidding...just clothes seats and door panels today....
UPDATED!!
I checked shipping and its about $25 to ship to the west coast near me and about $50 to go to the East coast for each box. They are 2 boxes for the door panels and the cloth seats are in one box . So I figure $38.37 to go to Kansas.
I just want to cover my cost. I am sorry I didn't break out the cost per box. I was rushing to post this and sell some other stuff on ebay this weekend.
The goal is to get this stuff out of my garage so I can get to my exercise equipment, dust it off, admire it, and then go back in the house.
Let me know.....