I know that this is not a Jeep Commander project. It is in the off topic section and you might find it interesting and possibly give Doc and myself some feedback and new ideas.
Doc is going to put on his "Foose" hat and "Overhaul" my Mustang GT Convertable bracket race car. It still has the original white paint and sailcloth black top. I am happy with the mechanicals basically, but it need a new updated look.
Here are some pictures of the Mustang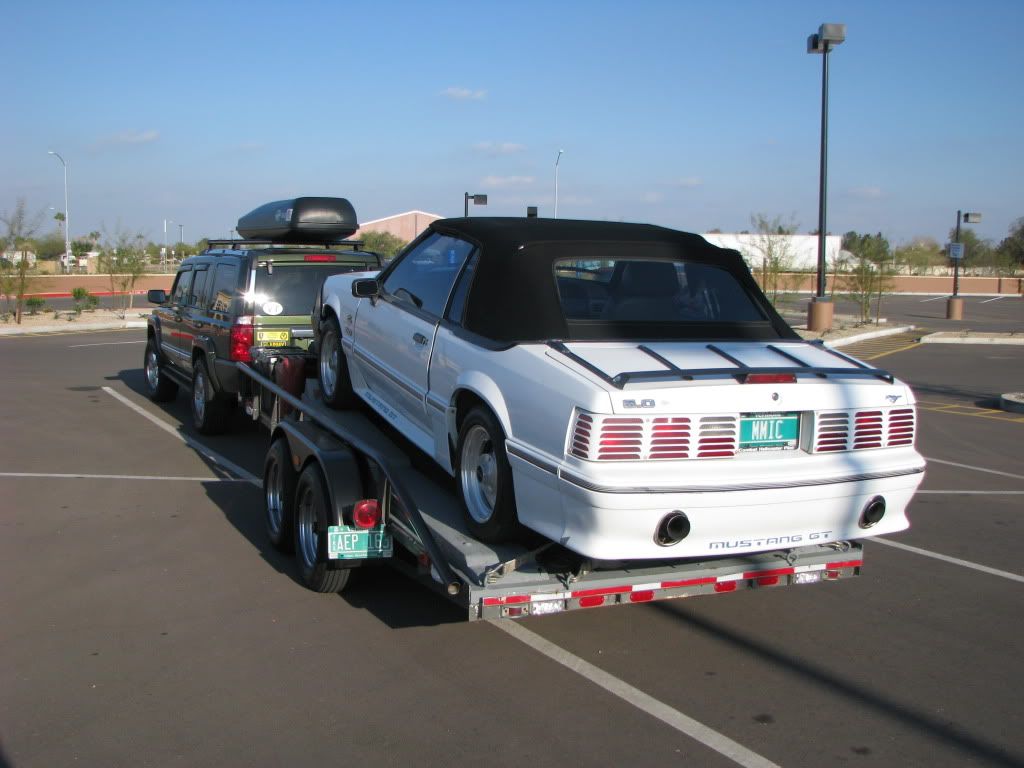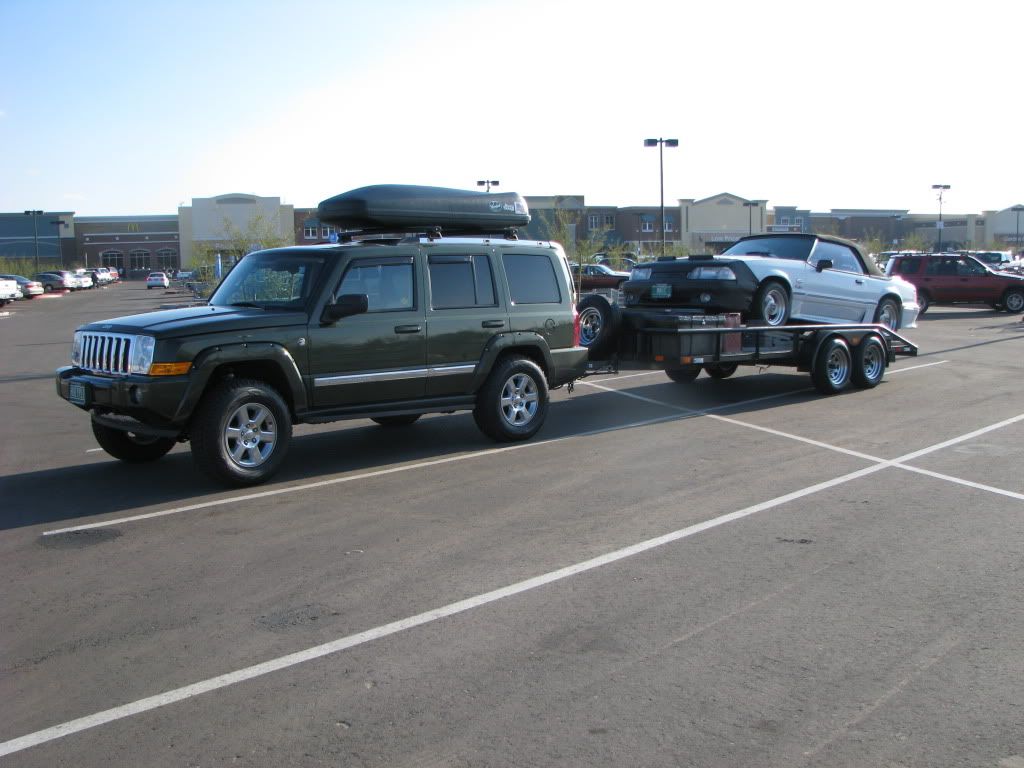 Some of the initial thoughts are to paint it a bright metallic blue with white stripes and reverse lettering. To color match the mirrors with black edging and to color match the inside sections of the Prime wheels leaving the mag colored outer rims. The top will be replaced with the same soft black material. I imagine that Doc will post some pictures as he gets more creative than me.
Give us your ideas and suggestions, he is just starting and we can change the plan if we get good ideas.
Film at eleven.