The plan is to use this thread as a discussion of
How to use and program the Superchip's Flashpaq for Specific Commanders
. Similar to the lift/tire thread, it would be nice to have a standard format. For instance provide your XK Year, Model, Engine, Lift/Tire size, and engine modifications if you have them.
My Commander: 2006 4.7L V8 with RR 2.25" lift and 255/75/17 tires
Click here for the
Jeep Flashpaq Press Release
. After time, we can track improvements in performance, gas mileage, towing, and off road use.
In the meantime, I will share my progress with the Flashpaq:
Came home to find my Flashpaq waiting, and was shocked when I opened the package - it was so small! About the same size as my iPod.
Anyways... I read the instructions, plugged it in, and got a message to recommending me to update the Flashpaq online.
Note: After receiving this message, make sure you follow the instructions provided in the Superchips manual. You will need to continue following these instructions for the Flashpaq to learn and store your Commander's stock file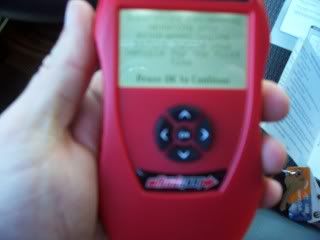 Simple enough, right? Well, not really. It didn't have the USB cable, but I was able to use one from my PS3, and it took awhile for the 'Easy update' software to download. Once I was registered, it took about 15 minutes to update the Flashpaq.
Tip #1
- Pre-download the
Superchips Easy Update Software
from their website. It is great to have ahead of time, and for future updates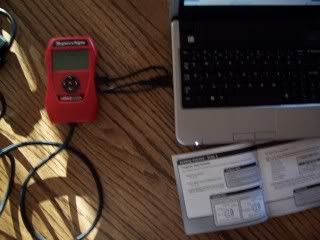 After the stock file is uploaded to Superchips using their software, it is sent to their engineers