What an awesome time! Just got back 5 minutes ago and was hoping someone had posted the pics already. Overall a great outing for the Commanders and members who attended. I think everyone ended up with some minor bumps and scratches but minor fixes. Most of my damage can be blamed on the "Purgatory" trail. What a fickin' intense trail and major river "crossing". Actually it was more like a river following for 15 minutes with very narrow turns and very tight fits between some rocks and boulders. I took several big hits on my passenger side rock rail and one HUGE hit on the driver side. I will have some minor body work to take care of (front corer of drivers door bent in and drivers front fender flare became partially detached) but it was worth it! Just in case you were thinking of doing these trails stock I would highly suggest against it. Bare minimum a 2" lift. But you are going to want some armor if you head outside of the dunes.
Damage report:
Pa55w0rd - Drivers side door and fender bent in
Uber - 4x guard front skid took major hit
Chaos Commander - Front fascia cracked detached on drivers side along with drivers fender flair detached in the mud hole on the "orange" rated trail
jcoulter - Drivers and passengers side running boards took major hit when he "parked" before purgatory river run, also lost inner plastic fender on the dunes
cqbennett - for his first outing he walked away with only pinstripes and I think a lost muffler clamp.
Here a pics of my damage
Passenger side rock rail bent up
Drivers side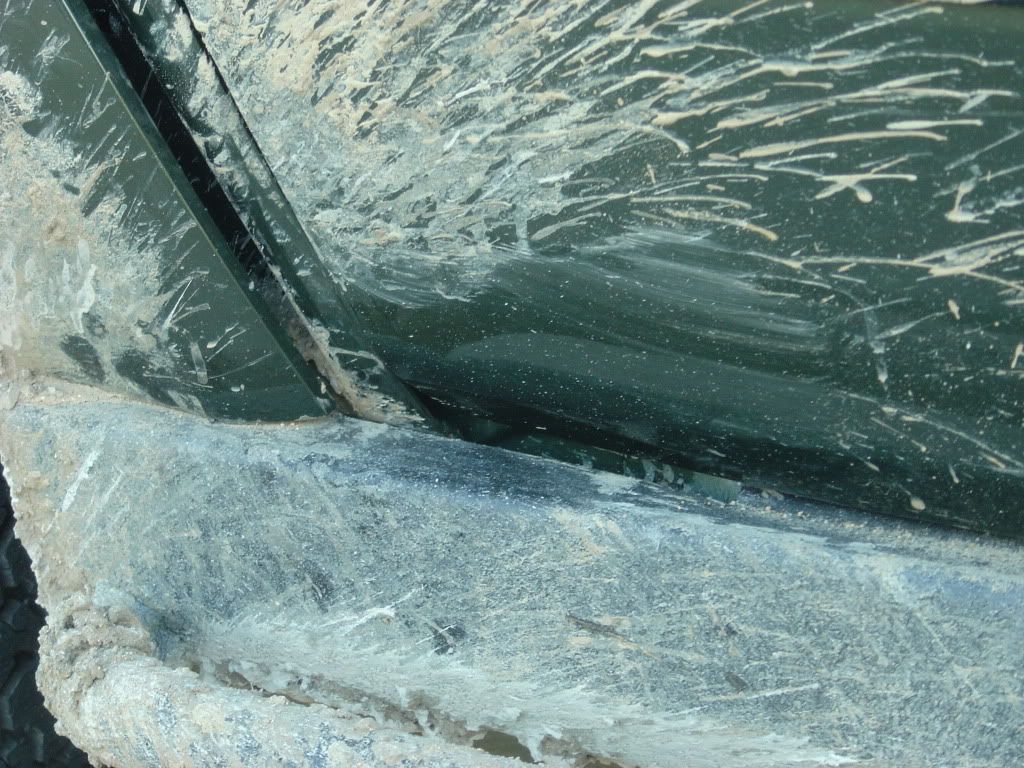 Fender will need some new clips behind them (anyone have a part number yet?)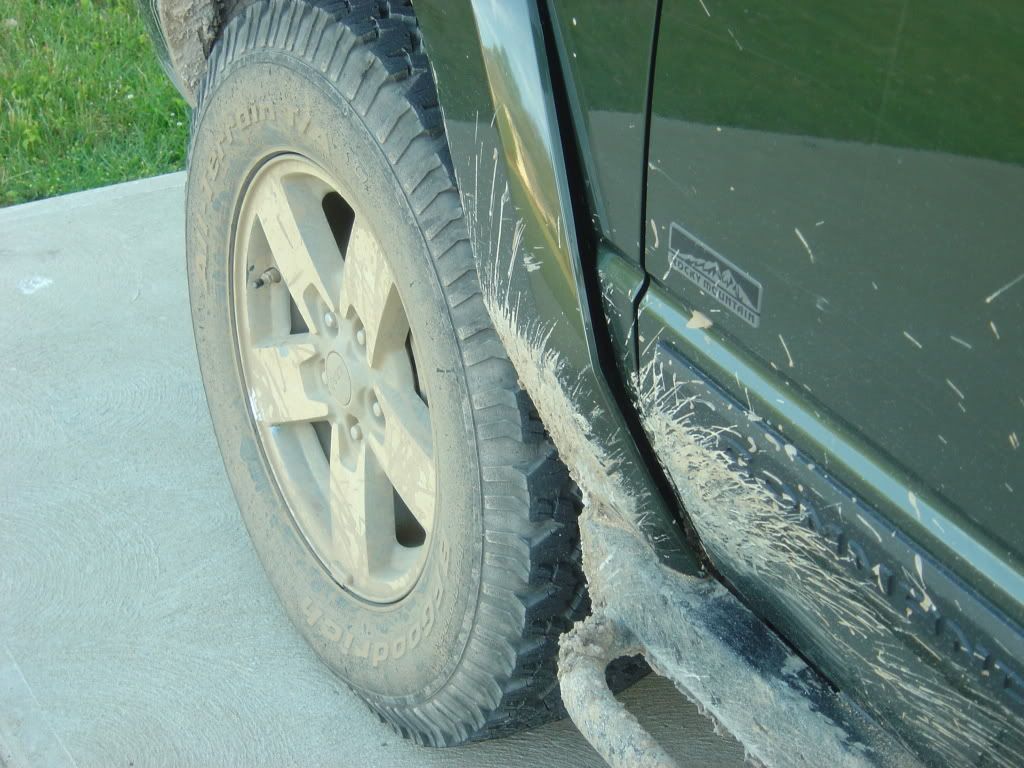 Not very dirty?