FINALLY, The long awaited, "ROK LIMO" Sorry for the shoddy Pics...LOL my wife is a photographer, she will kill me if she sees this....better ones later
Specs:
2007 32k miles, Limited, Hemi, QDII, Dark Leather, NAV, Power rear hatch, Remote start,
2009 Rubicon Wheels, RC 2", thin Spacer on front wheels.
STOCK:
Home with the Goods on the 3rd day of ownership.
Me, the Wife, a few hours, a few beers later : 2" Spacer lift
3/8" spacer in the front, just enough for the wheel to clear the caliper.
Doneski @ 2am Monday Night(started at 11pm)
GWNF for some light trail testing.......using the wife's cameras....much better.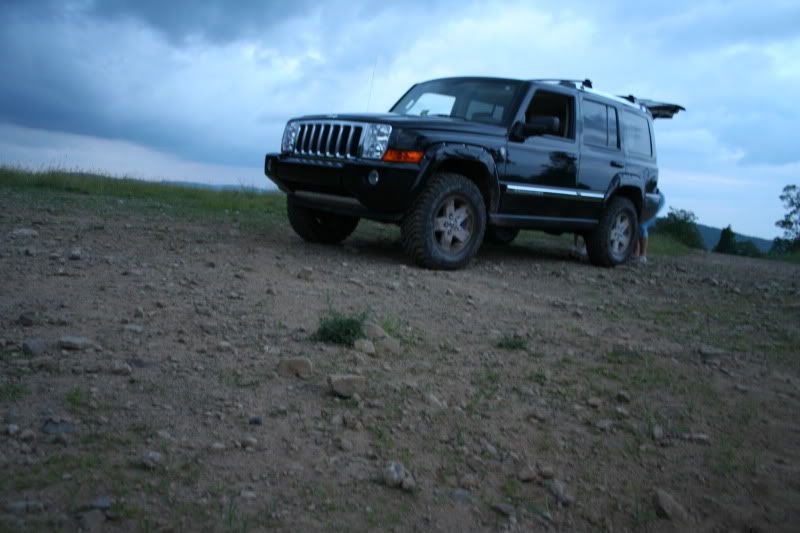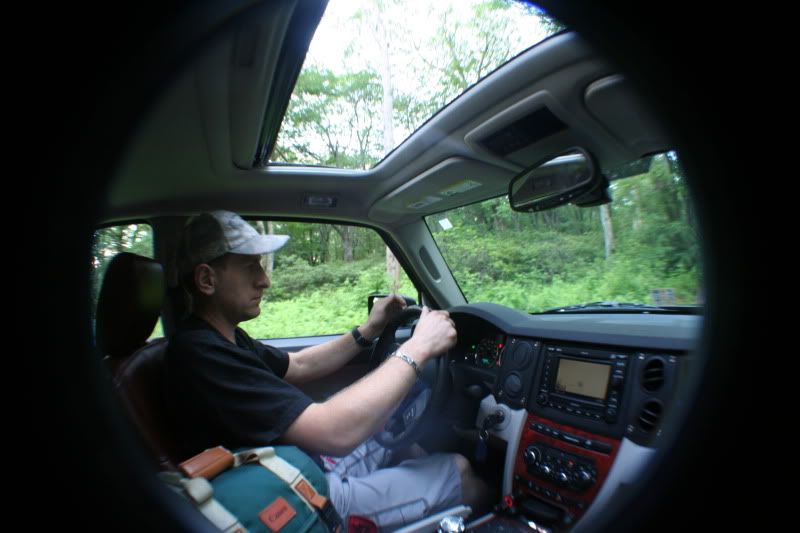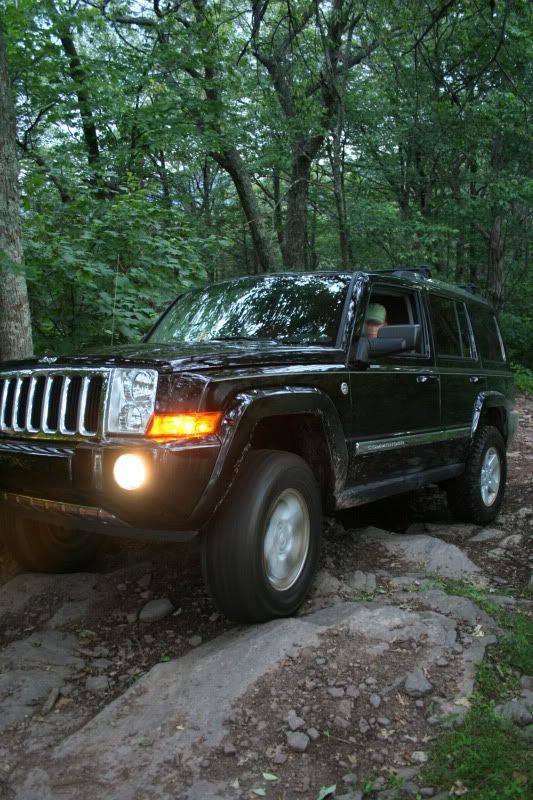 The wifey, rippin the rocks apart...she doesn't like traction control...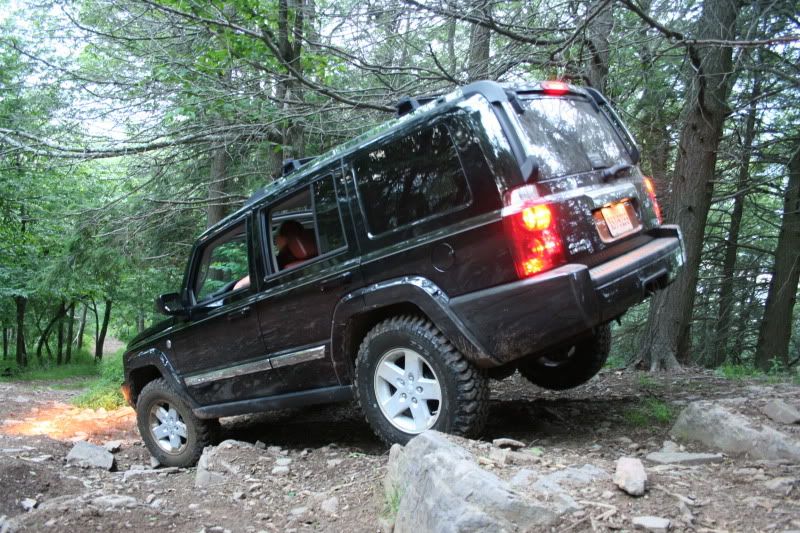 no quick disco's yet.....again, the wife sippin the potion & hittin the 3 wheel motion.