I could never tilt my steering wheel up enough. It seemed like there was room for it to go up, but something was blocking it.
Well, there was, and here's what I did to fix it…
1. Lower your tilt steering wheel all the way.
2. Lift the flap above the steering column.
3. Observe white plastic spacer. (sorry I do not have a pic of the actual spacer – my finger below is pointing to where it was)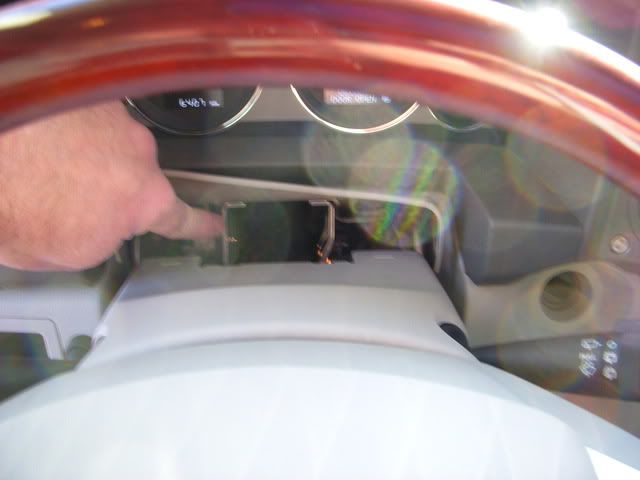 4. Grab white plastic spacer, pull & wiggle until it pops free.
5. Raise tilt steering to desired height.
This should give you an extra inch of tilt upwards. It may not seem like much, but to me it is way more comfortable now.
Enjoy!