I bought an X Jack from the Steel Armadillo. It came in handy Wednesday when I went to pick up my Mustang from Doc.
I had a flat on my old trailer that I use to carry the race car around before I got the new stacker trailer.
We had to change the tire anyway so we took pictures for a product review. Matt from the Forum had reviewed it and convinced me to buy it from his experience.
It comes in a heavy canvas case. It is about the size of a tire around but only about one fifth as thick. It comes with several other items. A pair of work gloves, a thick mat, the exhaust hose and an extension for the exhaust hose are included.
The anchor points keep the bottom from sliding around or moving.
The mat goes between the X Jack and the frame of the vehicle you are lifting.
We used a portable air compressor to inflate it because we already knew from Matt that using the exhaust hose takes longer. It only requires 10 psi to inflate it.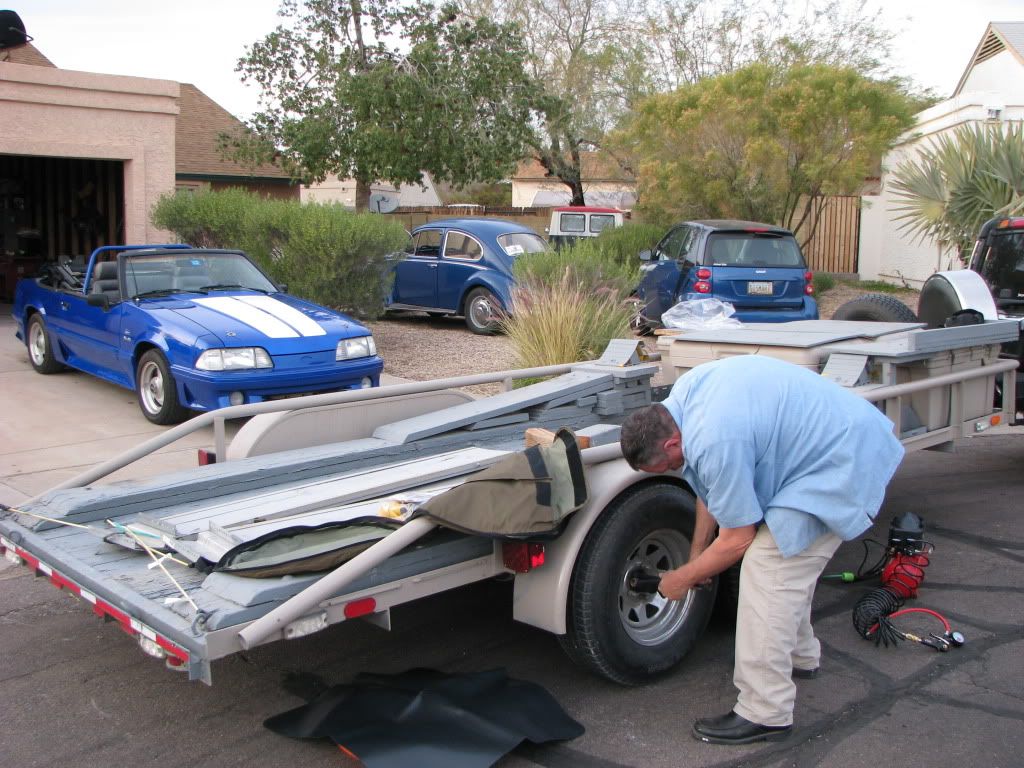 It lifted the trailer easily and in a very controlled and safe manner.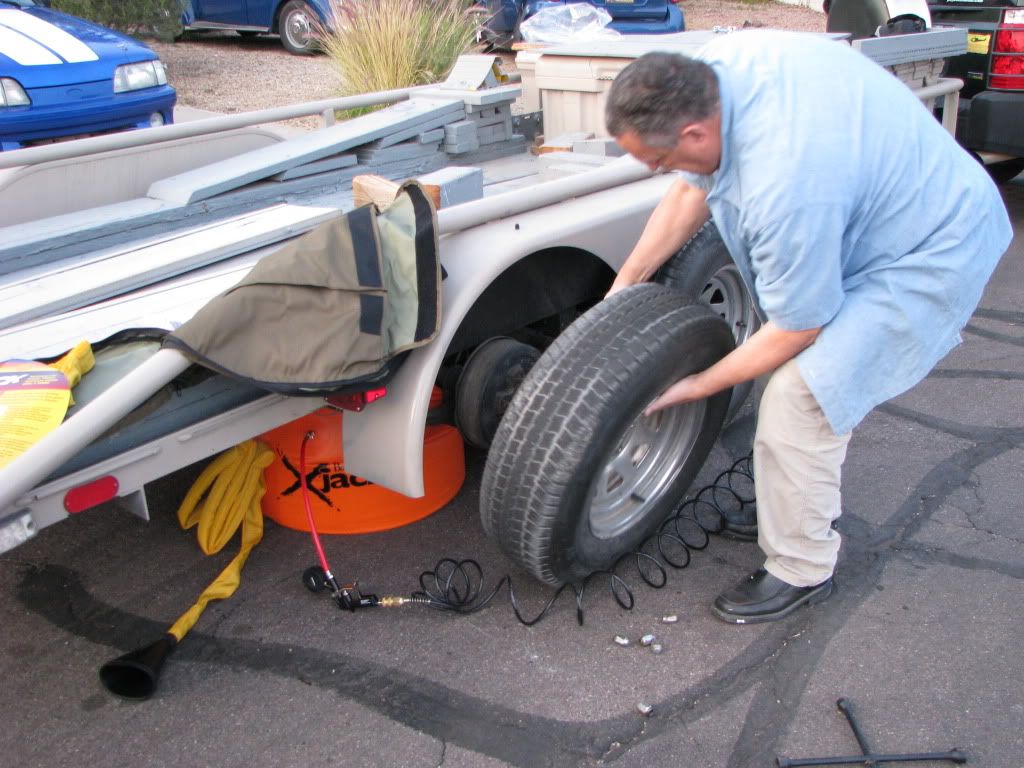 We placed the X Jack directly under the axle.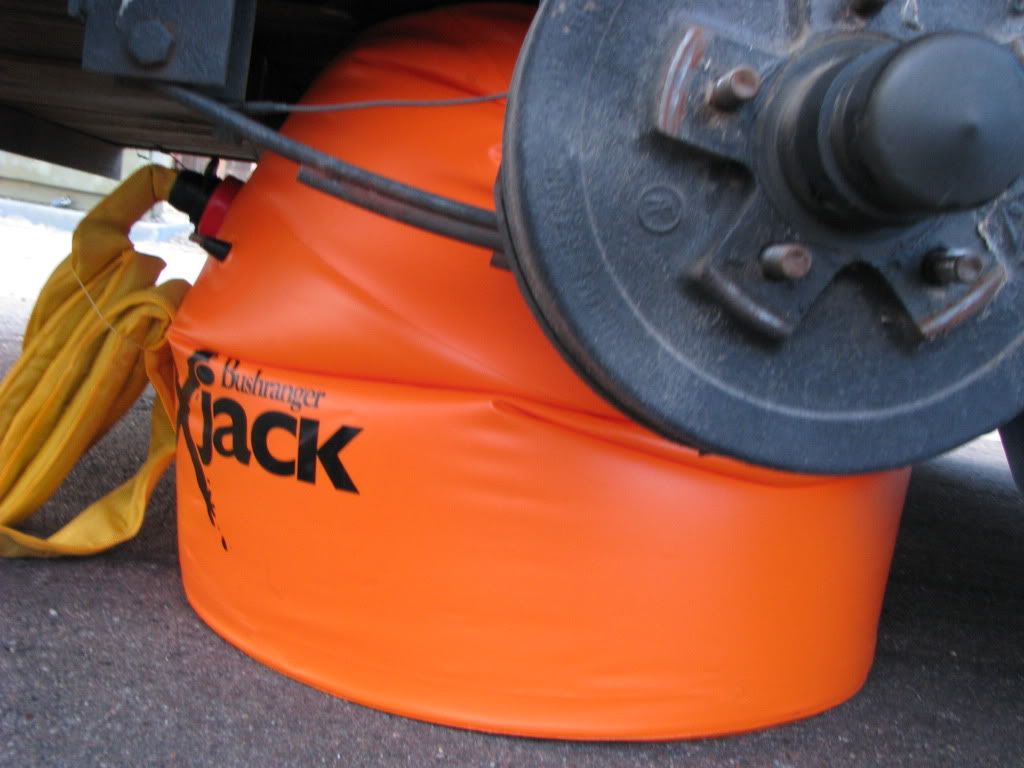 This is a good view of the hose for inflating by using the exhaust if you do not have a portable air compressor.
My experience with using Hi Lift Jacks in the past when off road has been much more dangerous than using this air bag type of lifting device. It is especially safer when letting the air out as compared to lowering any other type of jack that is under load.
It is a little expensive, but not nearly as expensive as losing an arm or a leg and it will not scare you like a tippy jack with a small base.
Thats my story and I sticking to it.